Williams shakes off struggles, eyes final spring tuneup
Right-hander slated to be Phillies' No. 3 starter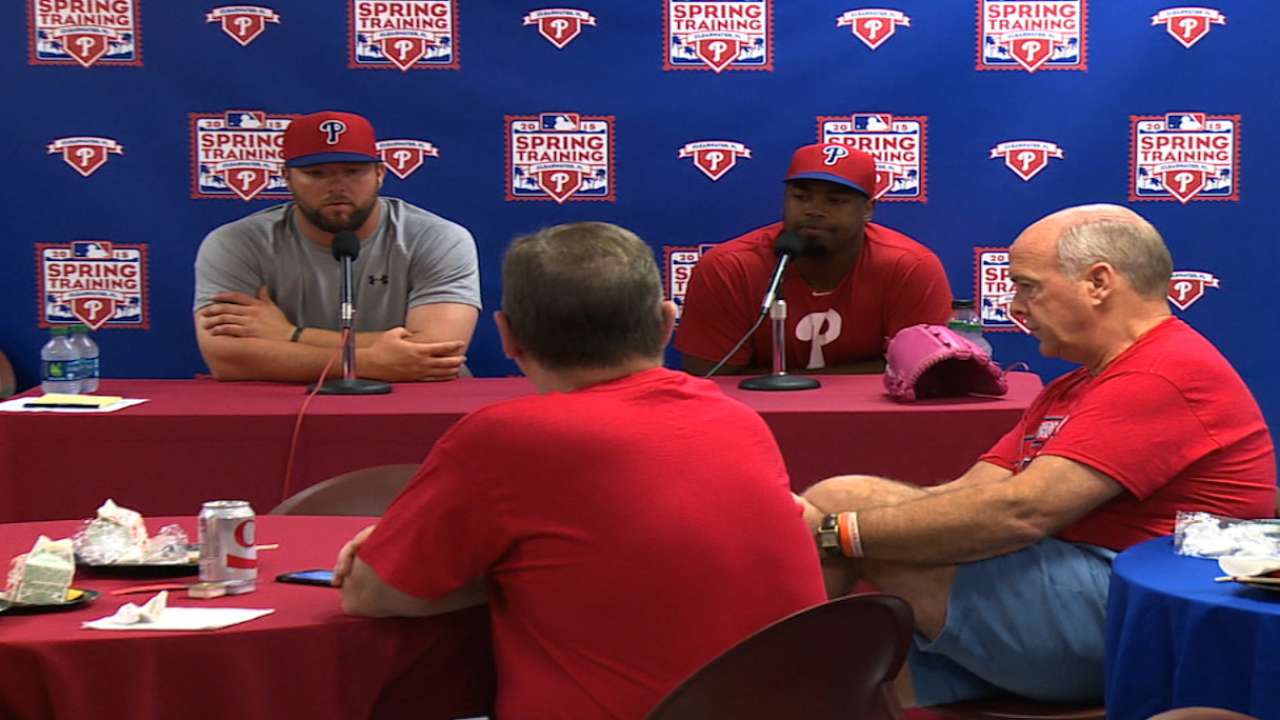 FORT MYERS, Fla. -- Well-traveled veteran right-hander Jerome Williams, projected to be the Phillies' No. 3 starter, shrugged off Saturday's tough outing in which he gave up six runs (four earned) on nine hits in four innings of a somewhat sloppy 7-1 loss to the Twins.
Williams insisted after the game, "I think I'll be fine. Everything is fine.
"I need to attack, attack," continued the 33-year-old Williams, who is now 0-3 with a 6.60 ERA this spring after giving up 11 runs on 19 hits in his last two outings.
"Some of the hits were pretty decent," conceded Williams, who threw 95 pitches as he sought to build up his arm for the season ahead. "Some others just found holes.
"I felt good, I felt fine. Physically, everything is fine. There's a couple of pitches I need to work on. I was trying to be too fine."
"He's a little off with his command," said manager Ryne Sandberg. "He's a not as sharp as he wants to be. He's usually sharper than this in his last couple of outings."
Williams likely will make one more start before the regular season begins, although he doesn't know when that start will be.
"My arm is getting there," he said. "My arm is getting back to where it needs to be. Hopefully, when the season starts, it'll be back to where it was last year."
Williams was 4-2 in nine starts for the Phillies late last season.
Among the nine hits Williams allowed on Saturday was a two-run homer by Minnesota's Joe Mauer.
"The way he swung at it, he knew what was coming," Williams admitted. "He got a a hold of it. I've faced him a lot."
Williams, who has had to make the two-hour bus trek from Clearwater to Fort Myers before and after each of his last two exhibition outings, is slated to be the Phillies' No. 3 starter behind Cole Hamels and Aaron Harang.
Williams previously pitched for the Giants, Cubs, Nationals, Angels, Astros, and Rangers.
Jim Hawkins is a contributor to MLB.com. This story was not subject to the approval of Major League Baseball or its clubs.