Utility man Ladendorf contends for Opening Day spot
With Reddick possibly headed to DL, A's may have room on roster for 27-year-old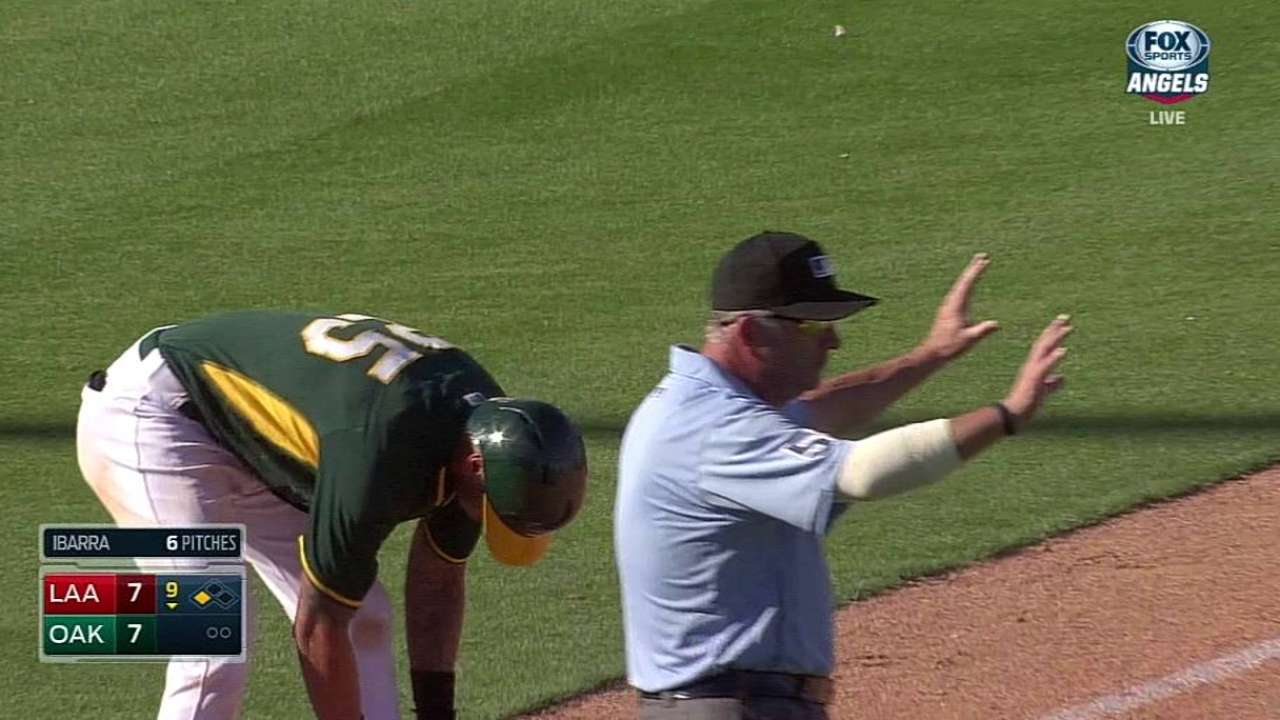 GLENDALE, Ariz. -- "He's really opened some eyes."
For a player yet to establish himself in the Major Leagues, those are five of the best words to hear as Spring Training winds down. For A's super-utility man Tyler Ladendorf, he's heard them more than once this spring from manager Bob Melvin.
"Tyler's really emerged this year for us," Melvin said this week.
Between playing all over both the infield and outfield, Ladendorf was hitting .306 through Friday. Including the roster spot that could open with Josh Reddick likely headed to the disabled list to begin the season, it all adds up to the increasing possibility that Ladendorf makes an Opening Day roster for the first time in his career.
To do so would fulfill a "lifetime dream," Ladendorf said. But the 27-year-old isn't looking down that path, even as the smile that creeps across his face as he says it begs to differ.
"I just show up every morning and do my cage routine and get ready to do whatever they ask, just take it one day at a time," Ladendorf said. "[But] the way last year went down, to not be able to get there for, essentially, what I felt was an off-field issue, made it that much worse. So to be able to do that this year would be special."
Ladendorf was a candidate for a callup last season until he was suspended 50 games in June after he tested positive for a "drug of abuse" under Minor League Baseball's testing policy. Ladendorf was batting .305 with an .807 OPS at Sacramento when the suspension was handed down.
"I felt like I turned a corner last year and had the best offensive year of my career," Ladendorf said. "So it was a good feeling to come in and feel like I picked up where I left off instead of feeling like I have to do more than I probably should. I feel relaxed up there.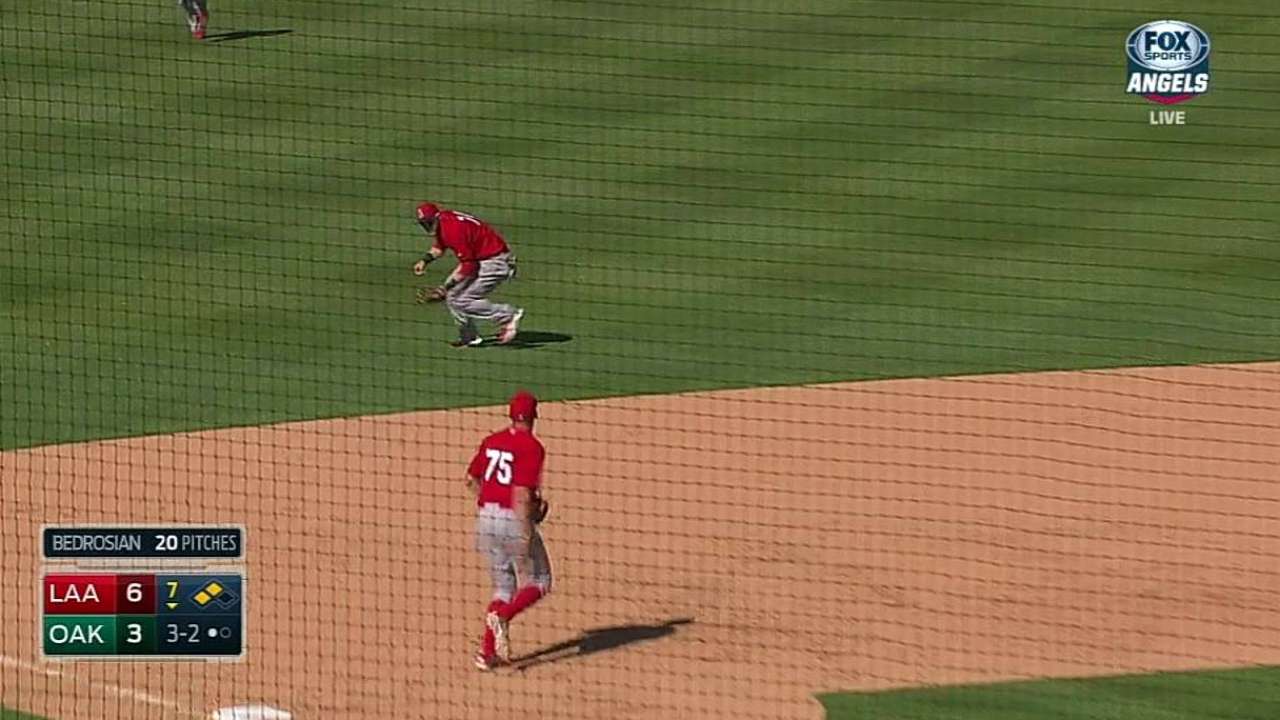 "When I went back to the line-drive approach, it wasn't even the numbers as much as I felt like I put together good at-bats. That was the most gratifying feeling from last year. I felt like my offensive game caught up to the defense I've been able to showcase the last few years. ... My swing feels good at the plate. I don't feel great, but I am happy with where I am. I feel better this March than I did last March, and I had a pretty good April in Sacramento last year."
Ladendorf doesn't just feel comfortable, he looks it, and important people notice.
"To me, he looks a lot more confident here," Melvin said. "We put him on a roster for a reason. His versatility stands out, and we're all about versatility. He has a similar versatility to Ben Zobrist. He can play any of the outfield positions, any of the infield positions, and does well defensively, and his bat emerged last year as well. He's one that's stood out."
That's all a player in his first spring on the 40-man roster wants to hear.
"Any time you got them talking about you," Ladendorf said, "you're doing something right."
Chris Gabel is a contributor to MLB.com. This story was not subject to the approval of Major League Baseball or its clubs.