Position battles mostly over, McClendon has 'pen decisions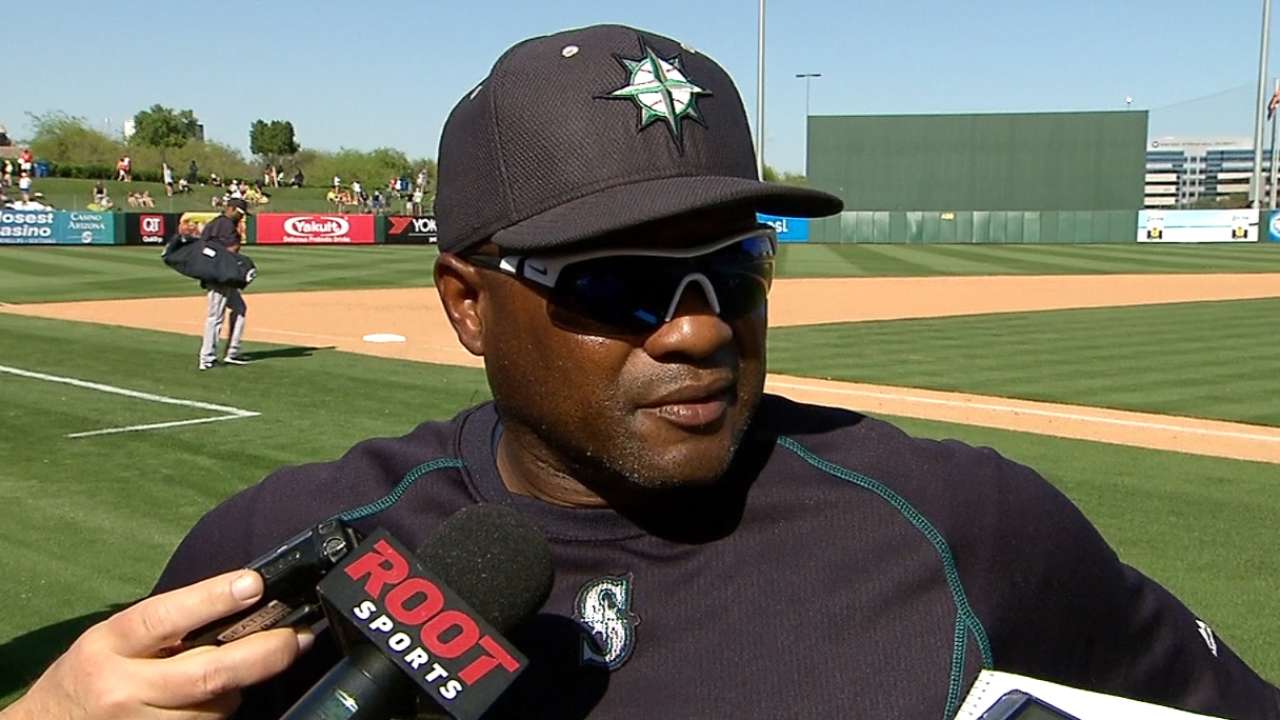 PEORIA, Ariz. -- With one week of Cactus League games remaining before heading home to start their regular season in Seattle, the Mariners have 38 players in Major League camp competing for the final 25-man roster spots as of Saturday.
But in reality, there isn't a lot of drama surrounding the final decisions facing manager Lloyd McClendon and general manager Jack Zduriencik.
The biggest competitions have sorted themselves out. Brad Miller became the starting shortstop by default after Chris Taylor broke a bone in his right hand. Taijuan Walker has pitched so well -- no runs and six hits with 19 strikeouts in 18 innings -- that he's left little choice in the fifth-starter battle with Roenis Elias.
The signing of Rickie Weeks just prior to camp eliminated most questions over the outfield competition. McClendon wants the veteran right-handed bat, and he just needed to see Weeks work in left field enough to be convinced he can split duty with Dustin Ackley and also provide necessary depth to the bench.
Willie Bloomquist has passed every test on his right knee as he returns from microfracture surgery, making him the utility infielder. And the Mariners like the defensive prowess of Jesus Sucre, which seems to have given him the edge in pursuit of backup catching chores over veteran non-roster invitee John Baker.
The one question that seems to be looming in the final week will be sorting out a crowded bullpen. But even there, the 80-game PED suspension handed to Rule 5 Draft pick David Rollins on Friday clarifies things there a little more.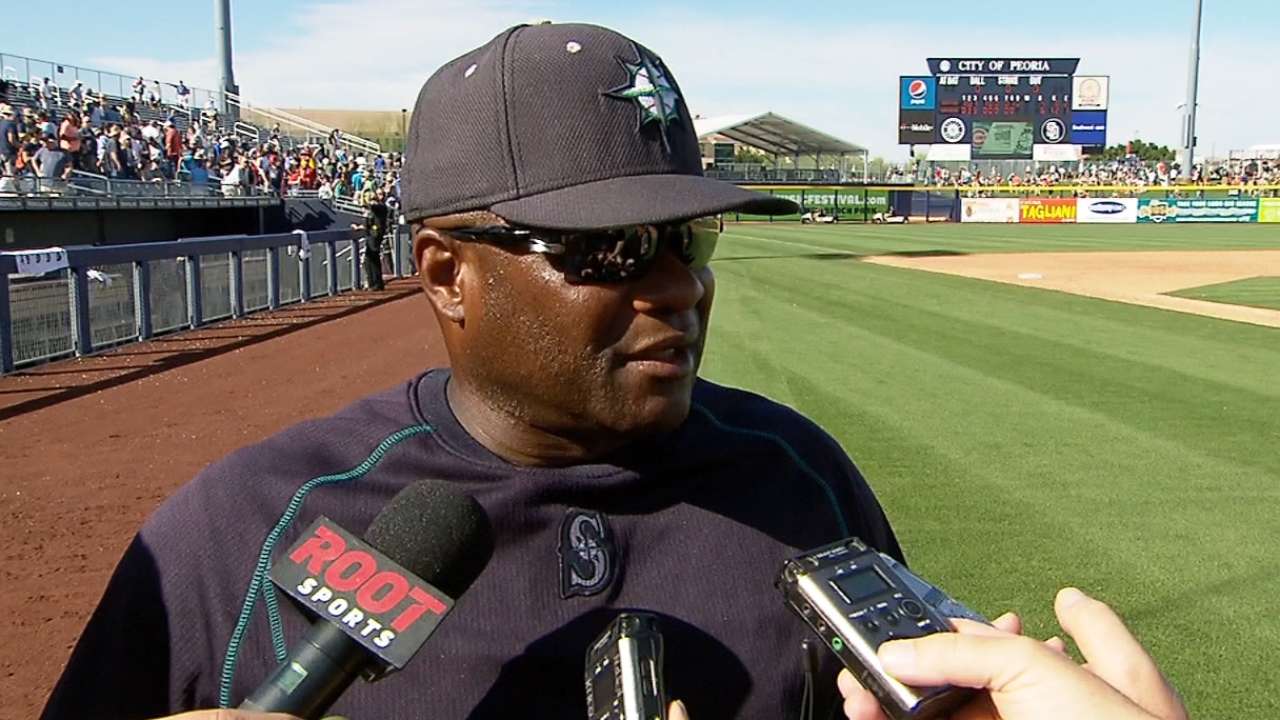 The choice now seems to be whether to go with just one lefty in the bullpen -- which would open the door to keeping all six right-handed returnees in Fernando Rodney, Tom Wilhelmsen, Danny Farquhar, Yoervis Medina, Dominic Leone and Carson Smith, along with lefty Charlie Furbush.
If the decision is to keep a second lefty -- and that choice now is either rookie Tyler Olson or veteran Joe Saunders -- then one of the returning right-handers will open the season at Triple-A Tacoma.
McClendon said Saturday he's confident in the available options if the choice is to go with two southpaws.
"Yes, I am," he said. "If we take a second lefty, it will come from within."
Veteran southpaw Joe Beimel is available after being released by the Rangers, but he gave up 13 hits and 14 runs (11 earned) in three innings this spring before being jettisoned by Texas.
The Mariners have until April 4 to set their 25-man roster, but McClendon would like to whittle things down before then, so the final group can begin preparing for the regular season that opens April 6.
"This final week is the toughest week [to get through the spring grind], but it's my job to see that the intensity level increases," McClendon said. "That's why it's important to get your team together and let them bond and work together. We're in the process of trying to do that, as well."
McClendon acknowledged that "we do not have a lot of position battles," but he's not quite ready to reveal any of the remaining moves, announce his fifth starter or even the order of the starting rotation after Felix Hernandez.
"Almost," he said Saturday. "We're just about there. I need to sit down and talk to Jack and see if we can come to an agreement on some things."
When they do, the final roster will likely be very close to this:
Starting pitchers
Hernandez, James Paxton, Hisashi Iwakuma, J.A. Happ, Walker.
Relievers
Rodney, Wilhelmsen, Furbush, Farquhar, Medina, Leone and Smith (or Olson replacing one of the right-handers).
Catchers
Mike Zunino and Sucre.
Infielders
Logan Morrison, Robinson Cano, Brad Miller, Kyle Seager, Bloomquist.
Outfielders
Ackley, Austin Jackson, Seth Smith, Weeks, Justin Ruggiano, Nelson Cruz.
Greg Johns is a reporter for MLB.com. Follow him on Twitter @GregJohnsMLB as well as his Mariners Musings blog. This story was not subject to the approval of Major League Baseball or its clubs.