Lindstrom can't secure a spot in Angels bullpen, gets released
Veteran hopes to catch on with another club before Opening Day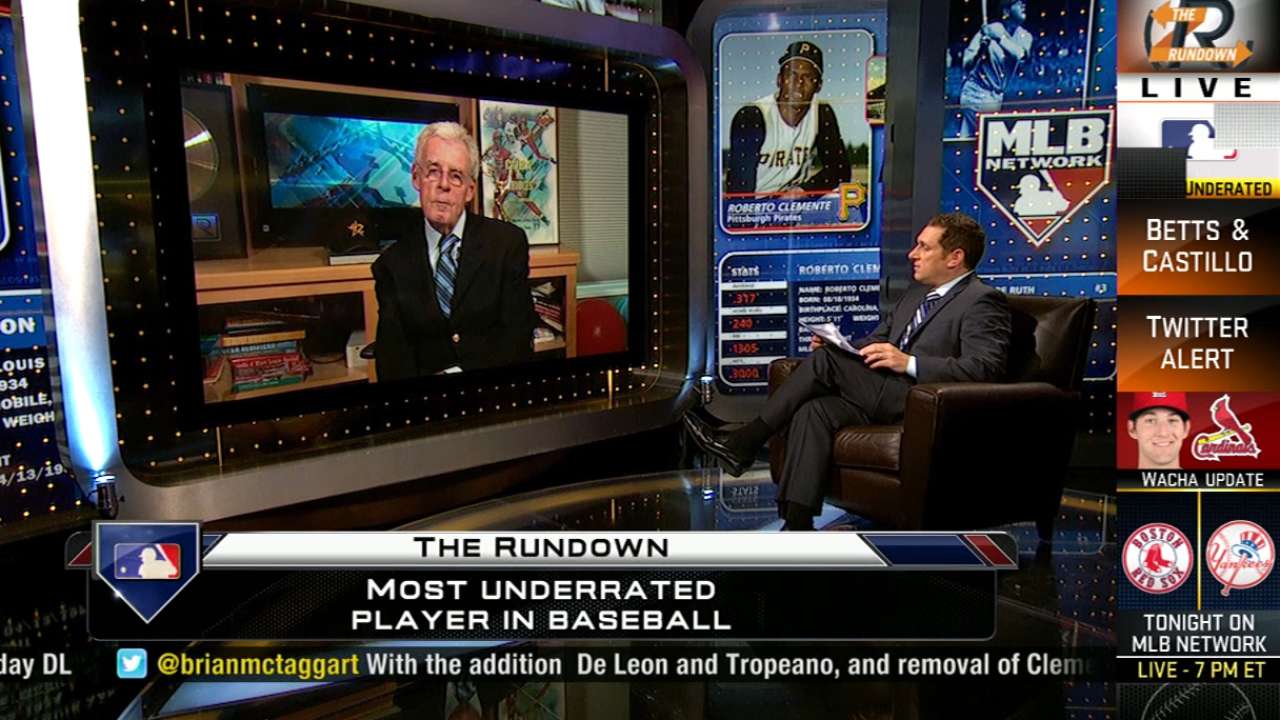 TEMPE, Ariz. -- Matt Lindstrom experienced a not-so-pleasant milestone Saturday morning when the veteran right-hander was released by the Angels.
Lindstrom, 35, signed a Minor League contract that included an opt-out deadline of Tuesday, March 31, if he wasn't on the active roster. It was the first time Lindstrom, who has a 3.68 ERA in 469 career starts, has been released.
"This is my 14th year of pro ball, first time to get released -- guess there's a first for everything," Lindstrom said. "I'm healthy and I still throw hard, still throw a lot of strikes, and I'm excited for the next opportunity.
"I was looking forward to maybe doing something here, but I understand how the game works. It's just new to me."
Lindstrom's spring numbers weren't pretty; he allowed seven runs on nine hits and walked four in 5 2/3 innings. But the righty said he felt better after pitching in only 35 games last season due to injury.
The competition to make the Angels' bullpen was stiff, however. Six spots are spoken for and there are only one or two available, depending on whether the club breaks camp with a fifth starter or extra reliever.
"I think he still has a good arm," Angels manager Mike Scioscia said. "It's just as far as where our bullpen is and the dynamics, there wasn't going to be a role for him."
Lindstrom has eight days until Opening Day to try to latch on with a new team.
"I understand, they have guys on the roster and all the other stuff. I know how it works," Lindstrom said. "It's just a little different going through the process this time."
Worth noting
• The Halos made two other moves, optioning righty Cam Bedrosian to Triple-A Salt Lake and reassigning lefty Adam Wilk to Minor League camp.
Scioscia said Bedrosian -- the club's No. 6 prospect per MLB.com -- needs to work on fastball command and consistency with his breaking ball.
"I think it's really just going to be about getting pitches into good zones and being able to put hitters away," Scioscia said. "He did it all in the Minor Leagues last year, Double-A. Came up to the big leagues and just a little bit of inconsistency."
• Right fielder Kole Calhoun returned to Saturday's lineup after getting hit in the right triceps Thursday. Third baseman David Freese, who hyperextended his left elbow Tuesday, should return to the lineup Sunday, Scioscia said.
• Scioscia spoke Saturday morning of the impact catcher Chris Iannetta had on the bottom of last year's lineup, when he hit .252 with a .373 on-base percentage. Most of the time, people think about lineup construction as linear -- Albert Pujols hitting behind Mike Trout, for example -- but often don't think about how it rolls over.
"Forget the linear thing, all these guys are connected," Scioscia said. "You have Calhoun, Trout. Who do you want in front of them? You certainly want an on-base guy."
It worked last year, as Scioscia mentioned Saturday that Calhoun, the leadoff hitter, actually came to bat with more total runners in scoring position than Trout.
"Historically it doesn't happen that way, but last year it did," Scioscia said. "Also, Trout's were up from when he led off [in 2013]. So it was weird."
Cash Kruth is a reporter for MLB.com. Follow him on Twitter at @cashkruth. This story was not subject to the approval of Major League Baseball or its clubs.