Initially devastated, League now focused on rehabbing shoulder
Dodgers reliever agrees that non-surgical route is the best way to go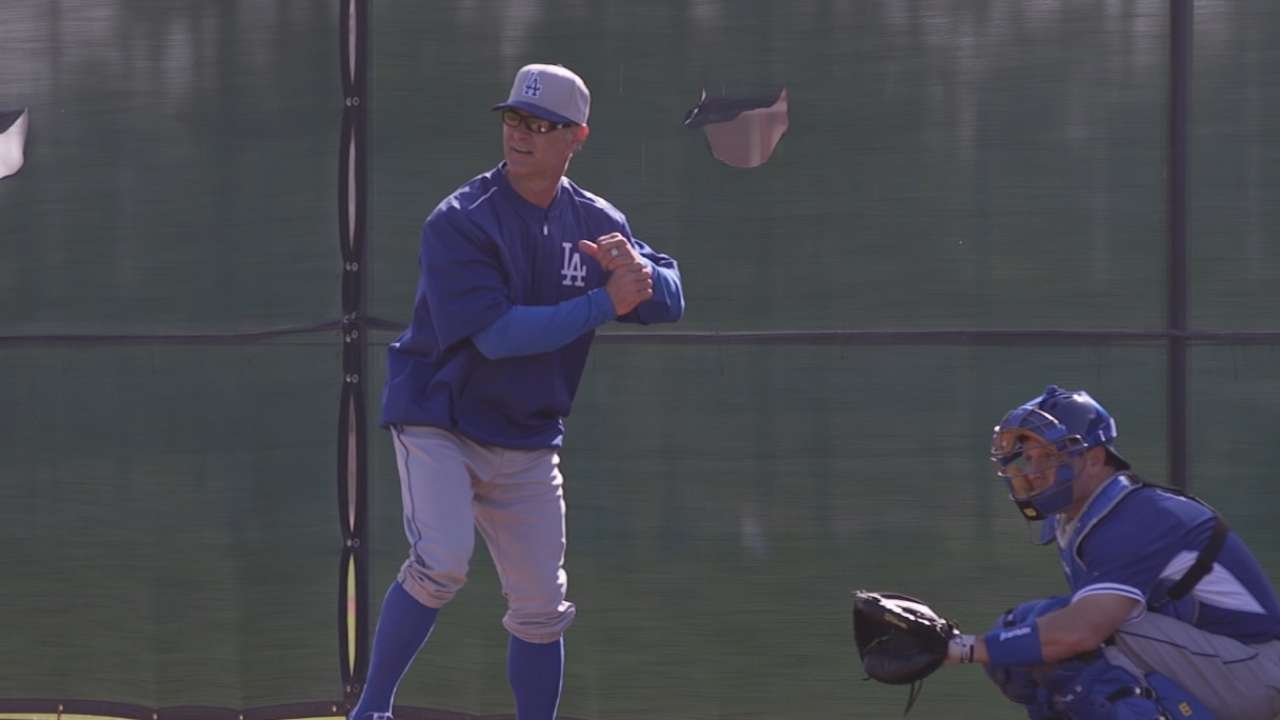 GLENDALE, Ariz. -- Brandon League said he was initially "devastated" to learn he had a significant right shoulder injury, but quickly decided he would accept a two-month rehab in an attempt to avoid surgery that would likely end his season before it begins.
"It was kind of devastating, but I'm past that point," said League, who was examined by Drs. Neal ElAttrache and James Andrews Friday in Las Vegas, where they were attending an orthopedic surgeons convention. "I had time to sulk on the hour flight. I've got goals in mind."
The Dodgers said League's symptoms were posterior right shoulder inflammation. There has been no detail of the actual injury and League wasn't able to recall the medical description, be it labrum or rotator cuff.
League said he was examined by ElAttrache in his hotel suite and by Andrews in the lobby of the Wynn Hotel. Results of the MRI also were sent to Dr. David Altcheck.
League said the MRI showed "a normal shoulder for a 32-year-old and 500 games," but revealed no new structural damage compared with an MRI taken in 2012. He said clean-up arthroscopic surgery at this time "didn't make sense" because it likely would wipe out this season with no assurance the problem would be solved.
Instead, the choice was made to rehab slowly, with a deadline recovery of Opening Day no longer looming.
"We were on a rush program and didn't have a full rehab," he said. "I was shooting for Opening Day. It was worth the risk, but it didn't work out. I got the answer I was looking for."
League hasn't pitched since March 9. Two days later he had an extended bullpen session, after which he felt the discomfort. He had a cortisone injection and tried two bullpen sessions, but more discomfort led to a contrast MRI on Wednesday.
League's absence can be mitigated by the glut of relievers pitching well in camp after management spent the winter stockpiling them.
League hasn't had a disabling shoulder injury since 2007. The ground-ball specialist turned in an off-the-radar solid season in 2014, with a 2.57 ERA in 63 appearances.
Ken Gurnick is a reporter for MLB.com. This story was not subject to the approval of Major League Baseball or its clubs.