Maddon likes idea of pitcher hitting in No. 8 spot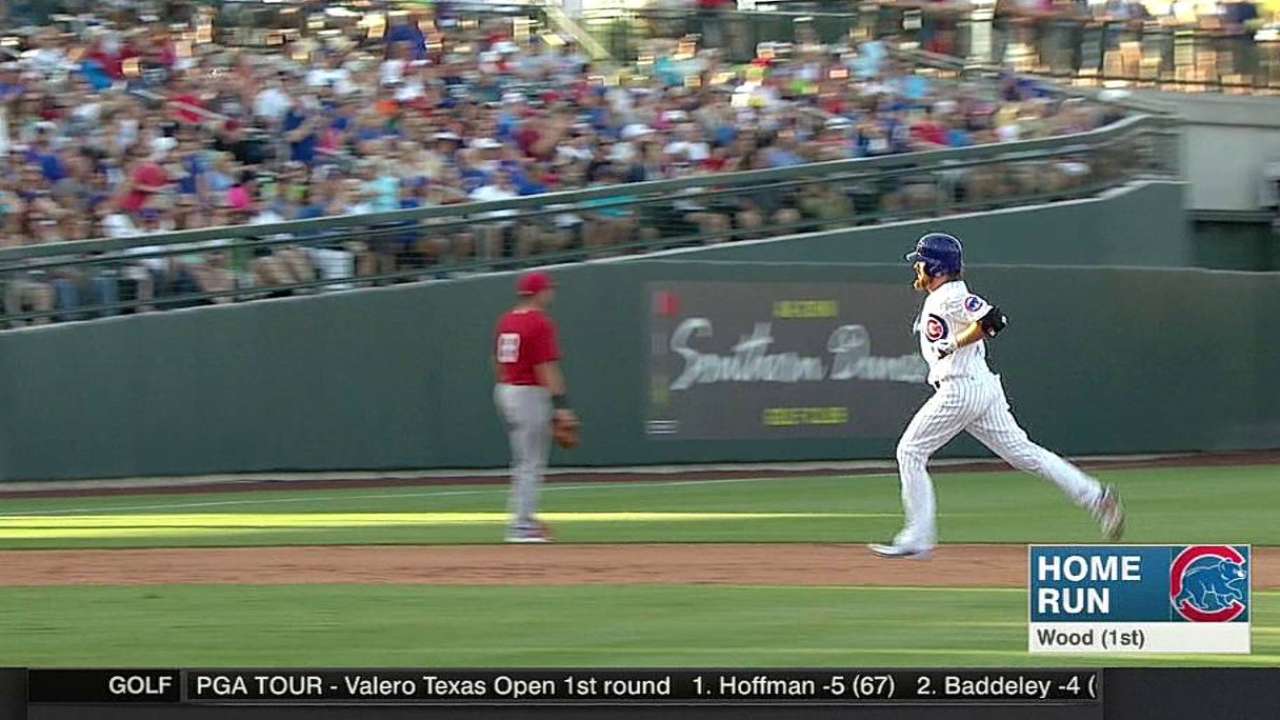 MESA, Ariz. -- On Saturday, Jake Arrieta batted eighth, the first time he's done that this spring. It worked out well in the first inning vs. the Rockies, as he belted his first spring homer, a three-run shot. Arrieta isn't the first Cubs pitcher to be moved up out of the traditional No. 9 spot. It may become more of the norm with manager Joe Maddon's lineup.
"I"m intrigued by having a second leadoff hitter in the National League," Maddon said of the No. 9 batter, who could be Arismendy Alcantara or Tommy La Stella, who both can get on base.
"The other impetus is whether you think your starting pitcher is going to go deep in the game or not, and having to delay a [pitching-change] decision, which means you would hit him ninth as opposed to eighth," Maddon said. "However, the way this thing is playing out and the kind of guys we have, I think we have candidates to be second leadoff hitters [bat] No. 9."
Maddon called the No. 9 batters "leadoff hitters in training." He's explained his philosophy to the candidates for the job.
"The stigma of playing the fat kid in right field and hitting your worst hitter ninth has to be overcome if you want to break it down, and it deserves explanation," Maddon said. "You have to talk to the guy, and say, 'This is why I'm doing it. I'm doing it because I think you're good, and I think you're really good, and I want you to get better pitches and get on base and score runs.'"
However, when Jon Lester starts, expect him to bat ninth, since the lefty is expected to go deep in games.
Carrie Muskat is a reporter for MLB.com. She writes a blog, Muskat Ramblings, and you can follow her on Twitter @CarrieMuskat. This story was not subject to the approval of Major League Baseball or its clubs.