Rondon's roster spot not automatic
Righty missed last season to Tommy John; Tigers most concerned with his health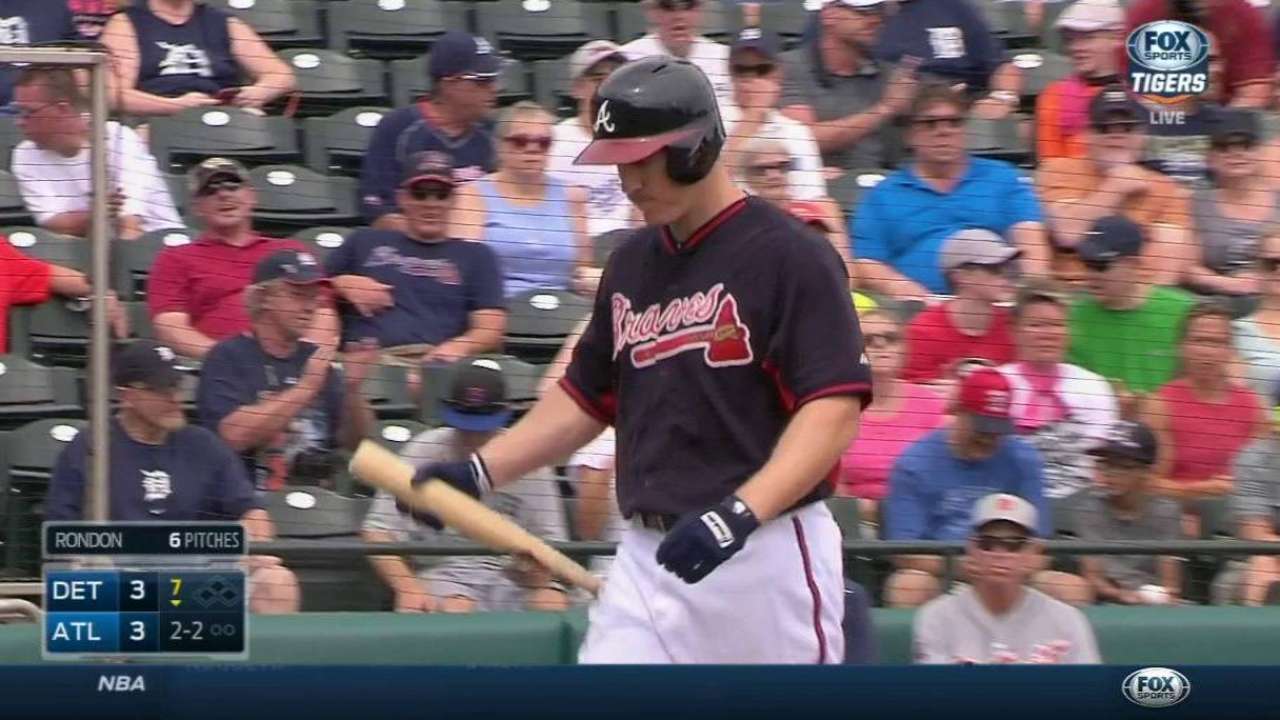 LAKELAND, Fla. -- Bruce Rondon has given every reason to believe he'll be healthy to begin the season after spending last year recovering from Tommy John surgery. He has not necessarily cinched his spot as a Tiger.
It's not something Tigers manager Brad Ausmus wants to discuss much as decisions loom over the final spots in the bullpen. They're pushing him to try to win a job, not trying to give him an excuse not to. They're looking at the moments he has taken over a game but lacking the full season to go with it.
At the same time, the inexperience factor -- the lack of a full season in the Majors -- is a factor he acknowledges, enough that the roster spot is more than a mere formality.
"I know that we've been discussing it quite a bit," Ausmus said. "I do think you have to keep in mind that he came to Spring Training and hadn't pitched in a game in a long time. Whether he makes the team or not, or whether we think he needs more development, the important thing is his strength is there, the arm strength is there. In the long term or even in the near term, you would think he's going to have some impact on the Detroit Tigers. But I think your questions are fair and they're certainly questions that we've discussed."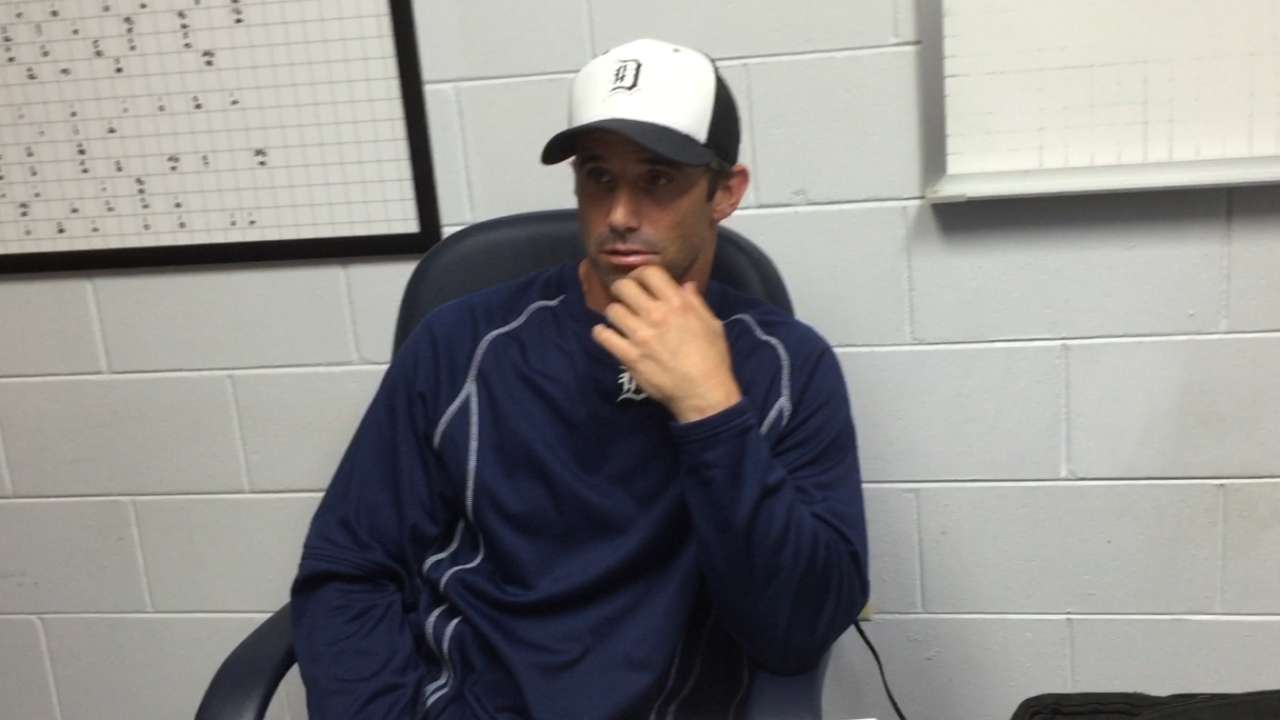 It would be ironic if inexperience costs him a spot to someone like Angel Nesbitt, who has yet to throw a pitch in a big league game that counts but has looked good for most of the spring. If it evens the competition, though, it forces Rondon to outpitch the competition on his way to a roster spot, not simply outpitch the medical report.
Rondon has made every appearance for which he has been scheduled, weather permitting. His outing Friday was shortened by rain, but he found trouble, retiring only one of five batters he faced in a damp, damaging fifth inning. His fastball ranged from 95-97 on the stadium radar gun, topping out at 98.
"I think he got a little frustrated with one call," Ausmus said, "and frustration cost him."
That was on a close pitch to Justin Smoak, a 2-2 slider that just missed, just before he sent a full-count fastball out for a two-run homer.
"Control was a little bit off, obviously," pitching coach Jeff Jones said. "I thought the previous pitch could've gone either way. It was a pretty good slider that was down but wasn't called a strike, and then was hit for a home run."
It was the second home run Rondon has allowed this spring, the other coming on a fastball to Alex Rodriguez a week earlier. He has allowed four runs on 10 hits in 6 1/3 innings, walking two and striking out six.
The most important thing for Rondon, Ausmus has pointed out, is that he's healthy. That's the greatest concern long term. Short term, the Tigers will have to decide if he's ready to step back in after a lost season, or if he might be better served starting the season in the Minors.
Rondon is tentatively scheduled to pitch in Sunday's game against the Phillies in Clearwater, Fla. However, his status is questionable due to a sore neck.
"He slept on his neck funny," Ausmus said Saturday, "and got a sore neck, cramp, crink, whatever you call it. So it depends how he feels. If his neck feels better, he'll pitch."
Jason Beck is a reporter for MLB.com. Read Beck's Blog and follow him on Twitter @beckjason. This story was not subject to the approval of Major League Baseball or its clubs.