'A good first step': Swisher tests legs in Minor League game
Indians outfielder expected to start season on DL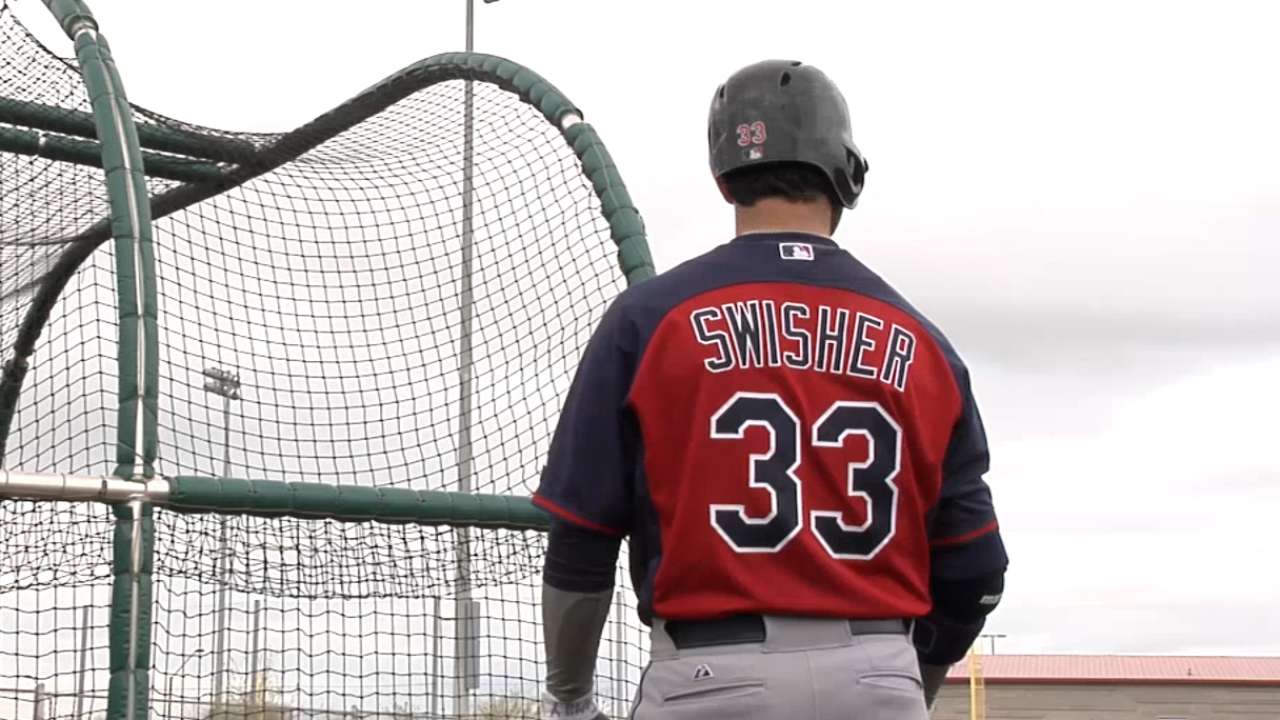 GOODYEAR, Ariz. -- Indians veteran Nick Swisher took another step forward in his comeback from double-knee surgery, increasing the intensity of his running in a Minor League game on Friday.
After resting on Thursday due to what Indians manager Terry Francona described as general leg fatigue, Swisher got a hit and pushed himself on the bases in Friday's game action. Swisher was scheduled to go through a workout with the Tribe on Sunday.
"He had a base hit and ran through a stop sign at third, because he wanted to see how it felt," Francona said of Swisher's Minor League game appearance. "He got thrown out at the plate, but it's a good first step for him. Usually, the way it's been with Swish is, every time he's tried to do something, the next time he does it, he does it better."
The 34-year-old Swisher is expected to begin this season on the disabled list, so Francona said he and the medical staff will meet with the outfielder soon to map out a plan for the next couple of weeks.
"We'll sit down with him soon and talk through some of those things," Francona said. "But you can't do it until you kind of see where he's at. We would like to talk to him to kind of say, 'Here's what we can do,' and then we'll figure it out."
Here are some more notes and quotes from Saturday:
• This spring, Tribe catcher Yan Gomes has thrown out 3-of-7 would-be basestealers and has hit .300 (9-for-30) with two homers, five extra-base hits and six RBIs.
Said Francona: "He's good. He's really good. It surprises me that more people don't see it, or haven't seen it, nationally. Again, I'm biased, because I see him every day, but this kid is some kind of catcher, man."
• Francona noted that All-Star outfielder Michael Brantley, who has been sidelined with back tightness for the past few days, was scheduled to go through a regular workout on Saturday.
"If that goes like we think it will, and like he thinks it will, we'll play him [in a Cactus League game on Sunday]," Francona said.
• Jason Kipnis recently returned to the lineup after missing a week's worth of games due to a back issue, but Francona said he has been encouraged by the second baseman's swing and ability to hit pitches the opposite way this spring. Said Francona: "He's swung the bat, in limited at-bats this spring, really well."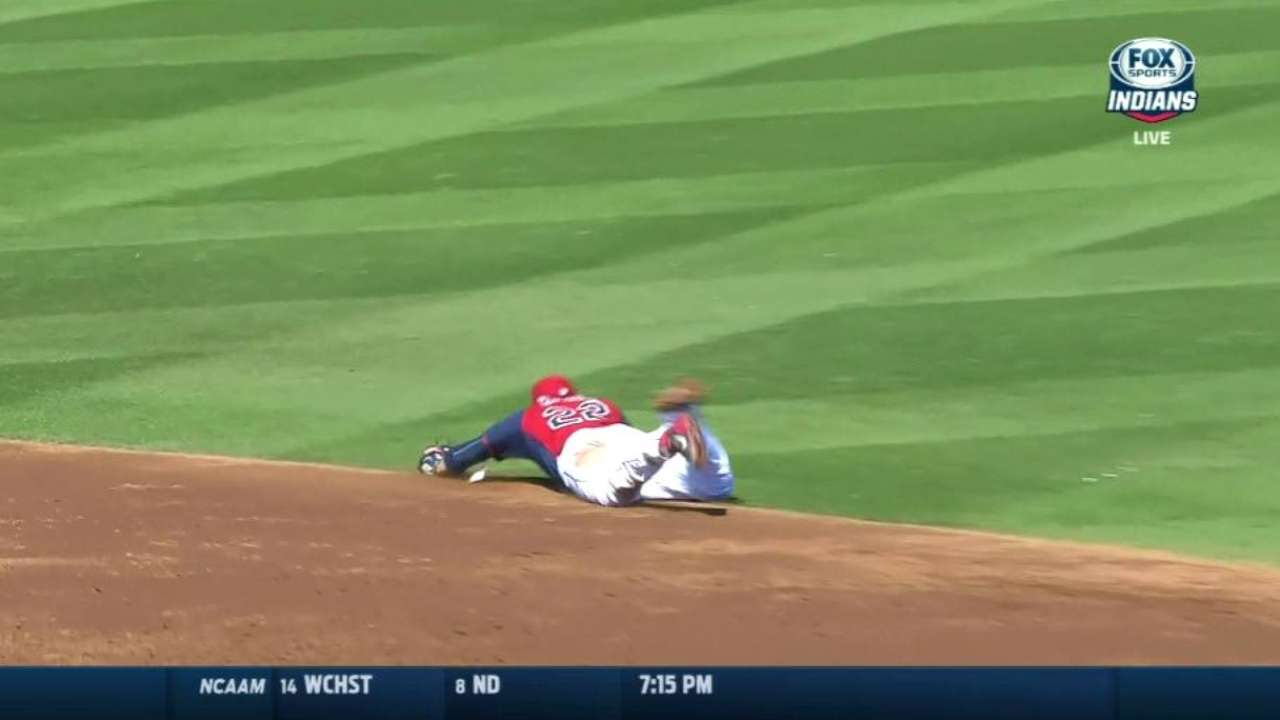 • Michigan State basketball player Travis Trice, whose team reached the Elite Eight with a tournament win over Oklahoma on Friday, bears a striking resemblance to Brantley. Asked if he'd seen Trice, Brantley smiled wide and replied: "You mean my little brother?"
Jordan Bastian is a reporter for MLB.com. Read his blog, Major League Bastian, and follow him on Twitter @MLBastian. This story was not subject to the approval of Major League Baseball or its clubs.