Viola III trying to break into Majors as knuckleballer
With help from former Twins, experienced pitchers, 30-year-old looks for second chance
GLENDALE, Ariz. -- This is a story about Frank Viola. No, not the Frank Viola who currently serves as the Las Vegas 51s pitching coach, who won the 1988 American League Cy Young Award and who pitched in the World Series run for the '87 Twins.
We are talking about Frank Viola III, the 29th-round selection of the White Sox in the 2004 First-Year Player Draft, who looked as if he had left baseball behind following the '10 season spent with the Independent League St. Paul team. But the 30-year-old is back in Chicago's camp, albeit on the Minor League side, relying on a new friend known as the knuckleball to get him to the Majors in the second go-around.
Viola's comeback began with the Blue Jays' organization last season, where he made nine starts between two levels of Class A ball. But it took root in a fantasy camp he attended in 2012 with Twins greats.
"I was sitting around actually with my dad and Kent Hrbek and Rod Carew and Tony Oliva, and they were telling old war stories. I was listening," Viola said. "Oliva was talking Hoyt Wilhelm and how hard that guy was to hit even when he was 50, and then Phil Niekro and all these guys.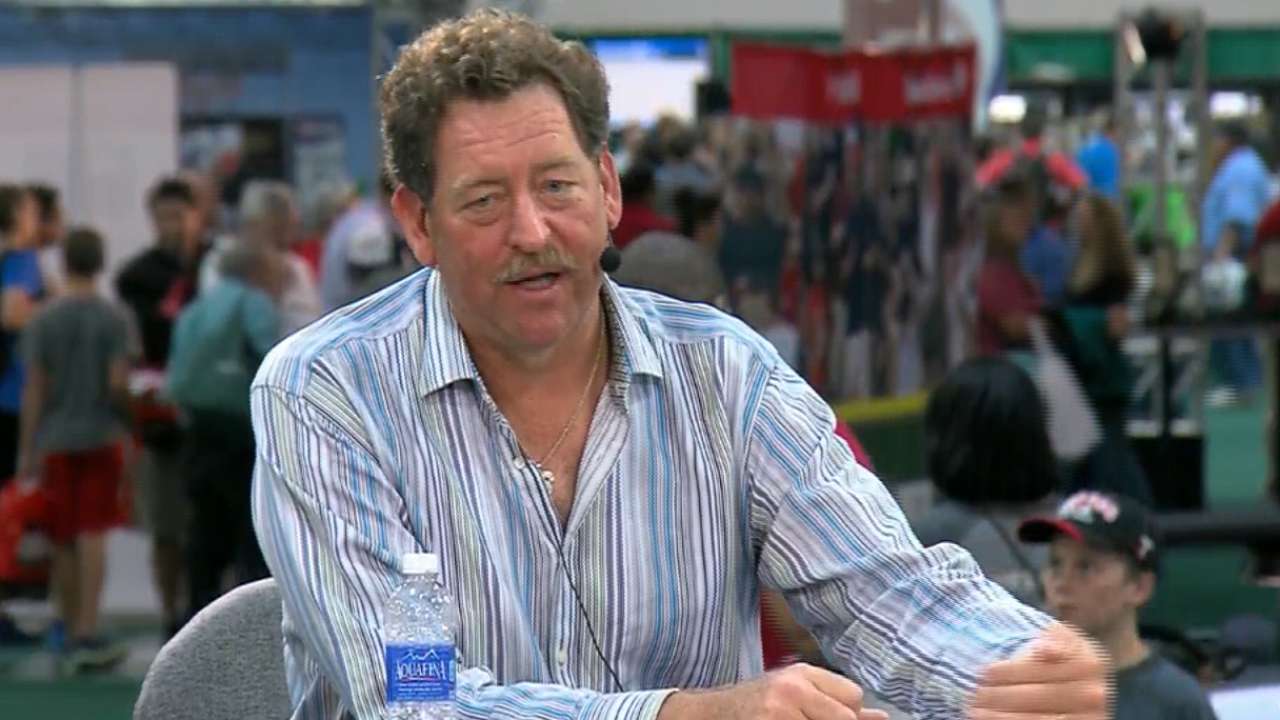 "Oliva looked at me and said, 'You should learn how to throw a knuckleball.' I didn't really take it seriously. And that planted a seed in my head. It transitioned into me meeting [R.A.] Dickey and he coached me up last offseason, and this last offseason I worked every week with [Tim] Wakefield. That's when it clicked."
According to Viola, Dickey taught him how to pitch with the knuckler, but Wakefield taught him how to take the spin off the ball and how to change speeds with it. Viola hooked up with Wakefield through the help of White Sox television play-by-play announcer Ken "Hawk" Harrelson, after Viola became friends with Casey Harrelson, Hawk's son.
To add to this interconnected story, Viola needed a place to stay after he signed with the White Sox four days before current camp. He moved in with former Bears quarterback Jim McMahon, an old friend he met at a charity event seven years ago. The punky QB's Arizona home also included Rollie Fingers.
"I'm older, so I'm not living with any young kids. Let them have their fun and stuff," a smiling Viola said. "So I called McMahon and said, 'Hey dude. You want a roommate?" And he goes, 'Rollie Fingers is staying with me, but I got an extra room for you.'"
Viola's goal is to refine the knuckler over the next year in the Minors and then blossom at the big league level post-30. Even if the White Sox ultimately aren't on that same page, Viola isn't giving up on this new hope gained from the new pitch.
"I'm blessed to have the opportunity to grow with it. Once it clicks, you see those guys have long careers," Viola said. "Hopefully I'm a guy it does click for. Work hard, and if you can stay committed to the process and not get caught up in numbers now and results, the process generally plays out pretty well."
Scott Merkin is a reporter for MLB.com. Read his blog, Merk's Works, and follow him on Twitter @scottmerkin. This story was not subject to the approval of Major League Baseball or its clubs.