Yost: Cain sacrifices power for all-around game
Manager believes last year's breakout center fielder could hit 15-20 homers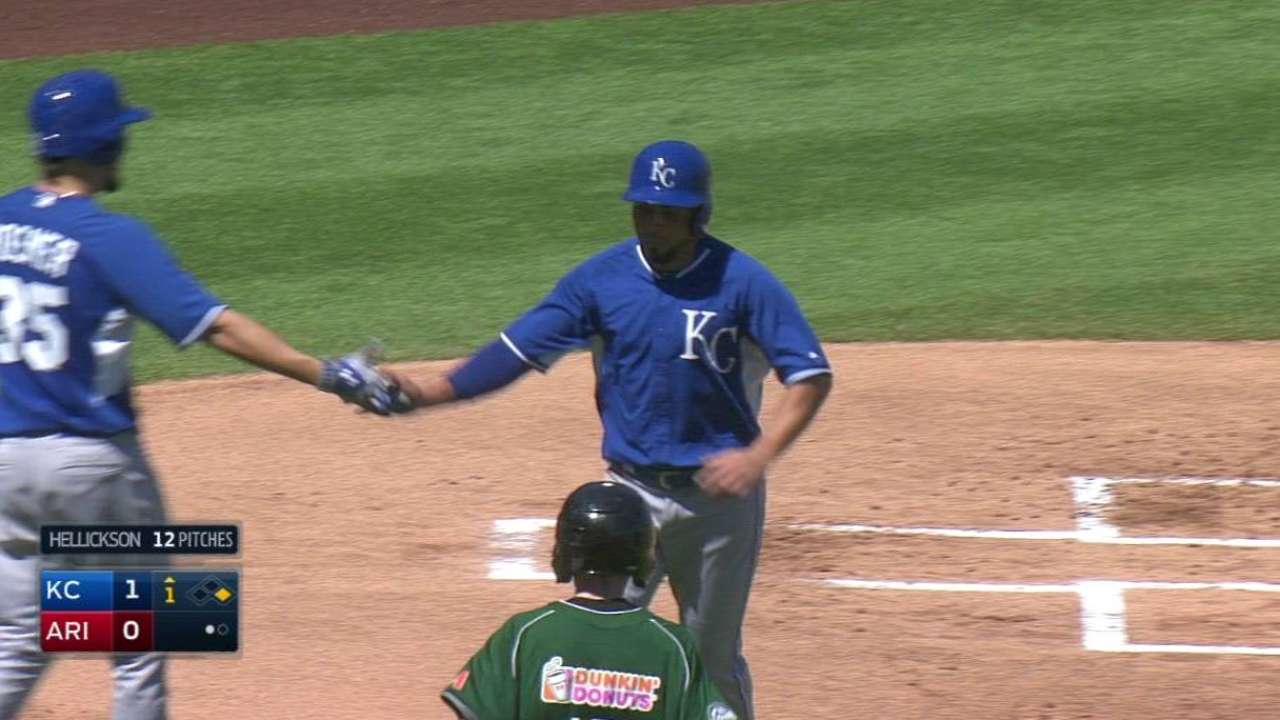 SURPRISE, Ariz. -- Last season unquestionably was a breakthrough season for Royals center fielder Lorenzo Cain, who hit .301 and was named the American League Championship Series Most Valuable Player.
But the Royals still don't know what Cain's ceiling is, especially in terms of his power.
Cain never has hit more than seven home runs in a year in parts of five Major League seasons.
But the Royals believe this could be the year that Cain at least reaches double digits in homers.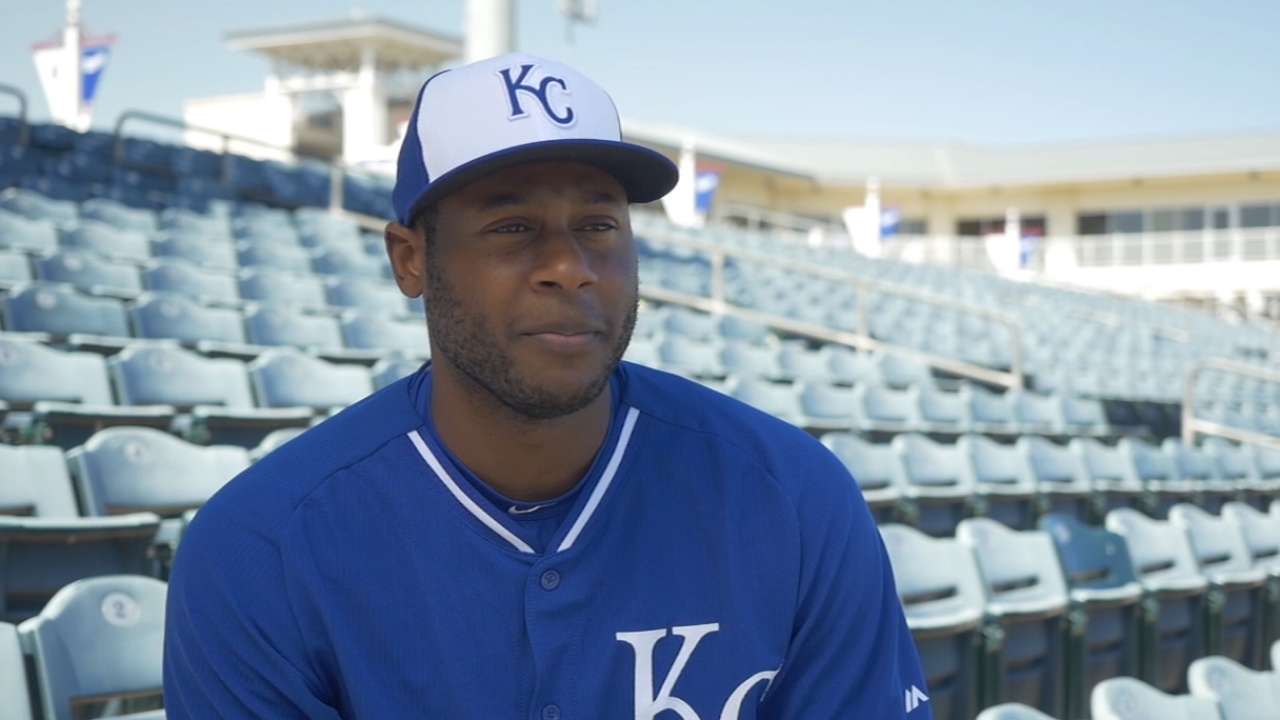 "I think that would be a good bet," manager Ned Yost said. "… I think he's capable of hitting 15. I really do."
Cain, who is 6-foot-2, 205 pounds, certainly has the strength in his lower body and in his wrists to generate that kind of power. Yost sees it every day.
"He's got a lot of power," Yost said. "You watch him in [batting practice] and he'll hit some vicious line drives as well as hitting the ball out of the park."
But, the Royals do not want Cain focusing on the long ball.
"He's a more complete hitter than he ever has been," Yost said. "I thought there was a point in time where he could hit 20 in a year. But that would take away from who he is.
"He really focuses on hitting the ball to all fields. He is just up there trying to smoke the ball somewhere."
Jeffrey Flanagan is a reporter for MLB.com. Follow him on Twitter at @FlannyMLB. This story was not subject to the approval of Major League Baseball or its clubs.