Smoak swinging a hot bat at just the right time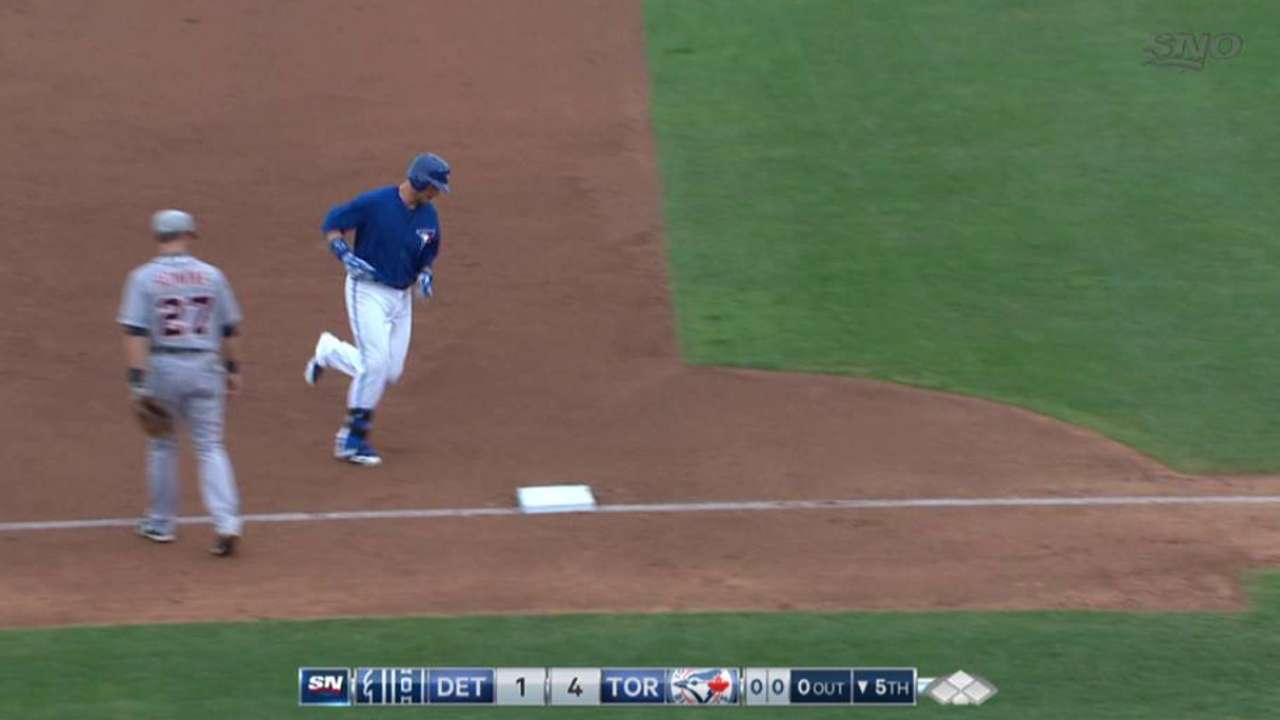 DUNEDIN, Fla. -- Justin Smoak got off to a well-documented slow start this spring, but there have been signs of life recently and he appears to be heating up at the right time.
Smoak went hitless in his first 16 at-bats and was batting a paltry .077 on March 18. Since then, it has been a different story as Smoak entered play on Saturday with five hits, three home runs, six RBIs and four walks in his past six games.
Despite Daric Barton's homer vs. the Pirates on Saturday, Smoak appears to be the clear frontrunner to platoon with Edwin Encarnacion at first base. The number of at-bats Smoak receives during the regular season ultimately will depend on how well he starts the year, but it appears as though the opportunity will be there.
"I think over the last week and a half or so I've felt a lot better at the plate from both sides," Smoak said. "For me, it's just a matter of not really feeling for it, just more being ready to hit when you get into the box. I feel like I've seen the ball better, taken some walks.
"This is probably the best I've felt in a long time leaving Spring Training, knowing what I've worked on the first few weeks to get to where I'm at right now. I think overall I feel a lot better."
Smoak attributes part of his slow start to settling in with a new team, getting rid of the offseason rust and also to a series of adjustments he was trying to make at the plate. The 28-year-old wasn't getting his hands back in time to start his swing.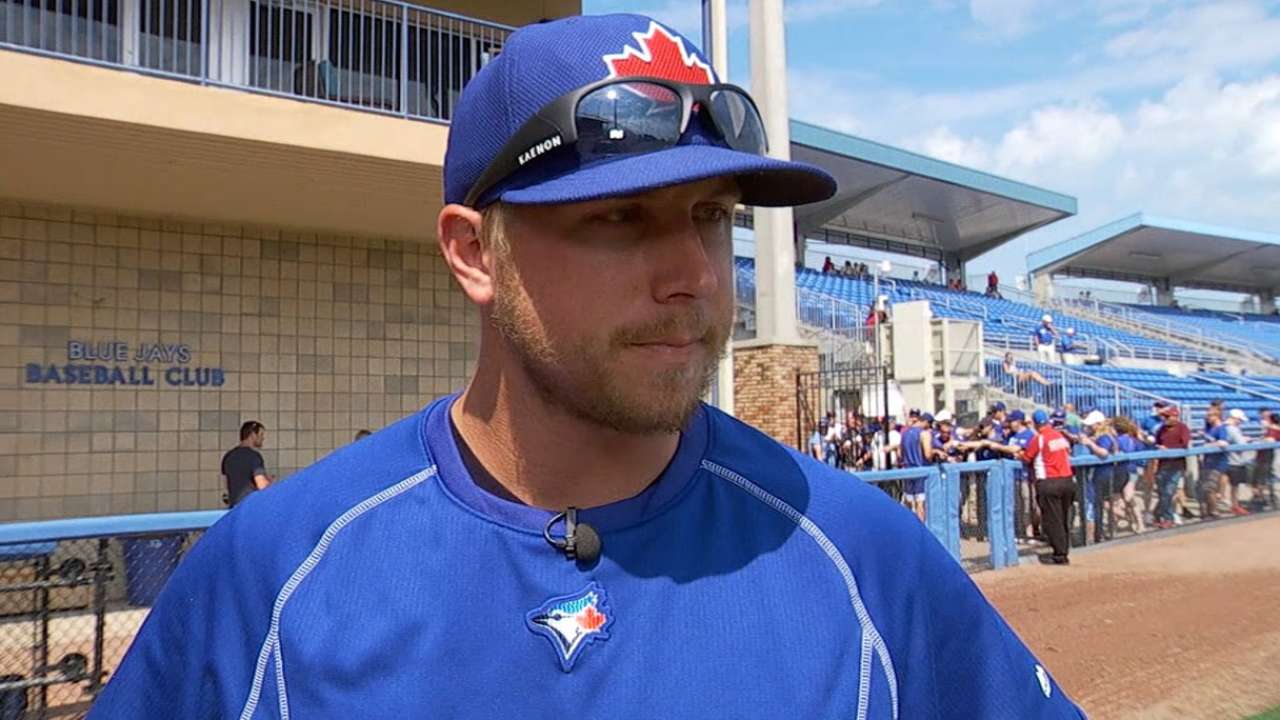 A decision was made for Smoak to hold his hands a little farther back in his stance. The hope is that it allows Smoak to get into his mechanics a little quicker and aggressively attack pitches in the zone. It allows for easier adjustments during an at-bat when he feels he's either swinging a little too early or too late.
"I was kind of in between trying to get my hands in position," Smoak said. "I wasn't really getting them where I wanted them to be. I wasn't able to swing the bat, I was getting caught in between. I kind of moved them back a little bit, and now it's just see the ball, hit the ball."
Gregor Chisholm is a reporter for MLB.com. Read his blog, North of the Border, and follow him on Twitter @gregorMLB. This story was not subject to the approval of Major League Baseball or its clubs.