Braves still figuring out rotation behind Teheran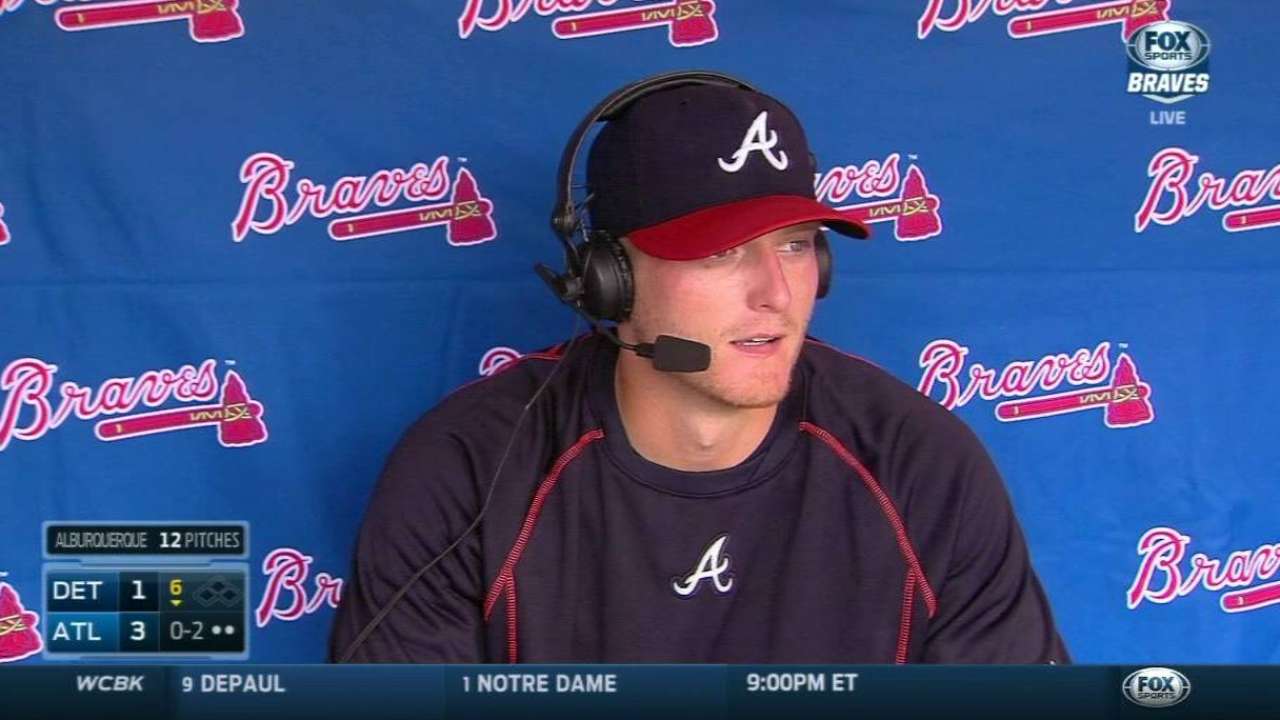 DUNEDIN, Fla. -- The Braves named right-hander Julio Teheran their Opening Day starter on Friday, but they still have a few details about their rotation to iron out before Teheran takes the mound April 6 in Miami.
Braves manager Fredi Gonzalez said Saturday that the fifth spot in the rotation is "still up in the air," and the team isn't ready to officially announce how the other starters will line up behind Teheran.
That said, don't expect any surprises whenever Gonzalez gets around to naming his starters for the Braves' Opening Series against the Marlins.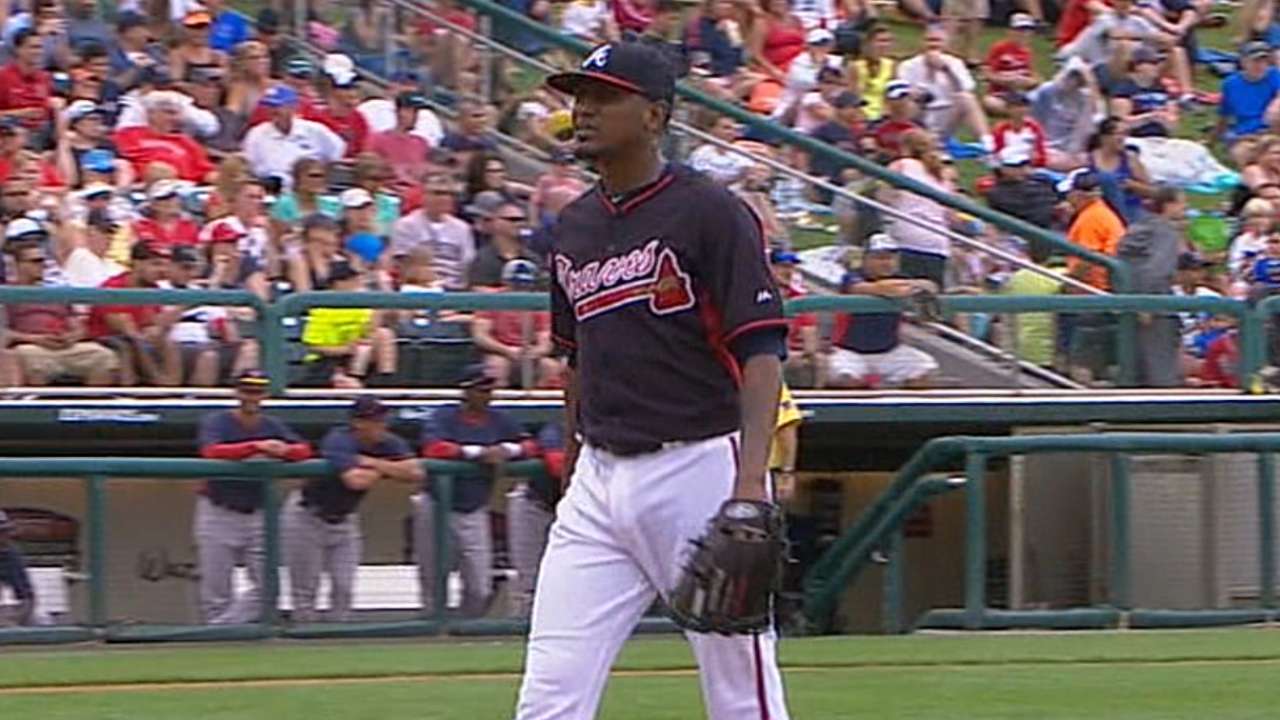 "I don't think there's going to be anything crazy," Gonzalez said Saturday morning. "I'm kind of pretty traditional when it comes to that kind of stuff."
Left-hander Alex Wood started Saturday against the Blue Jays at Florida Auto Exchange Stadium, and it's likely that he will follow Teheran in the regular-season rotation.
Right-hander Shelby Miller will pitch Sunday's Grapefruit League game against the Pirates, potentially putting him in place to be Atlanta's No. 3 starter.
Don't write any of those names in permanent ink just yet, though.
"We've got to wait to see how those guys come out of these last couple starts. We still have time that if somebody needs an extra day because of something minor, we can make an adjustment," Gonzalez said. "As soon as those guys come out of their starts and we know that they're healthy for the next one, we'll plan it out.
"We still have some leeway in case someone needs an extra day in case they get hit on the ankle or split a fingernail or something."
Wandy Rodriguez is the top candidate to fill one of the two remaining spots in the rotation, and the battle for the fifth spot includes Mike Foltynewicz, Eric Stults and Cody Martin.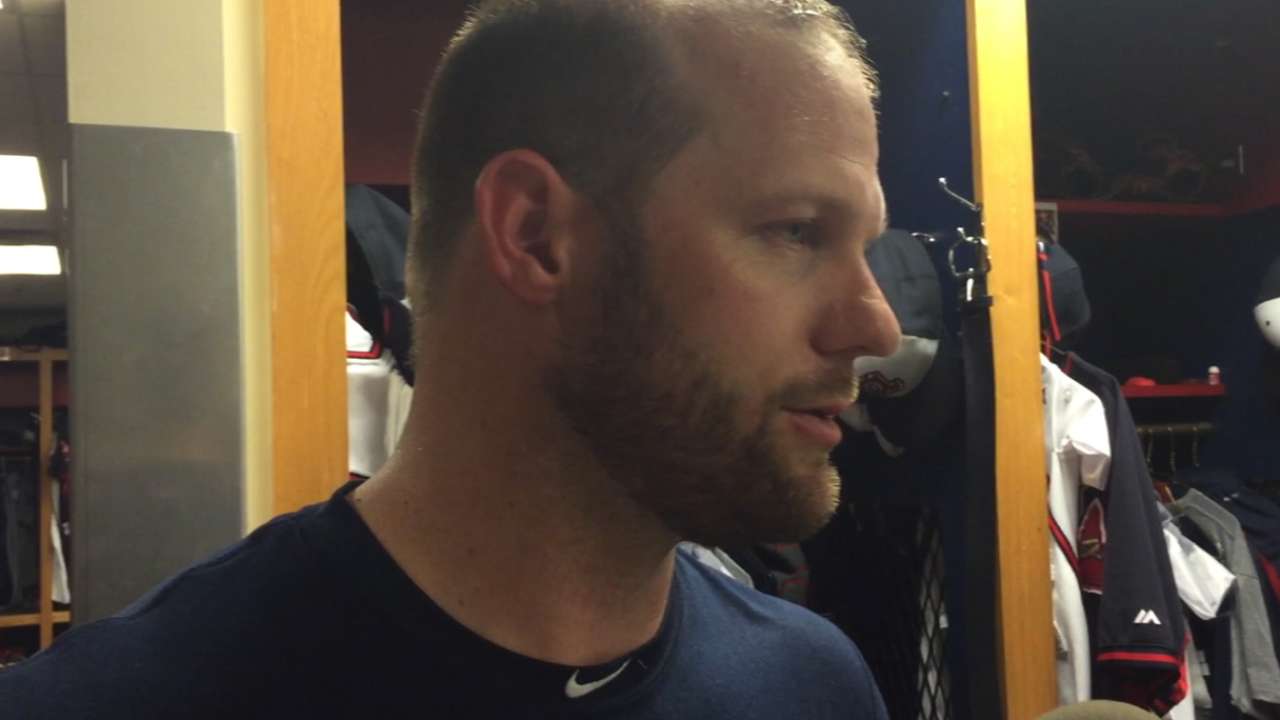 With an off-day on April 9, the Braves might not technically need a fifth starter until April 15, but they likely will break camp with a full complement of starters. That means they'll have to pick a fifth starter within the next few days.
"Obviously, we can't give it too much time. We've got seven days before their last Spring Training game," Gonzalez said. "I think here in the next three or four days, we'll have to come up with what the plan is."
Adam Berry is a reporter for MLB.com. Follow him on Twitter at @adamdberry. This story was not subject to the approval of Major League Baseball or its clubs.