Williams sets Nationals' rotation behind Scherzer
Order could be tweaked in first weeks of season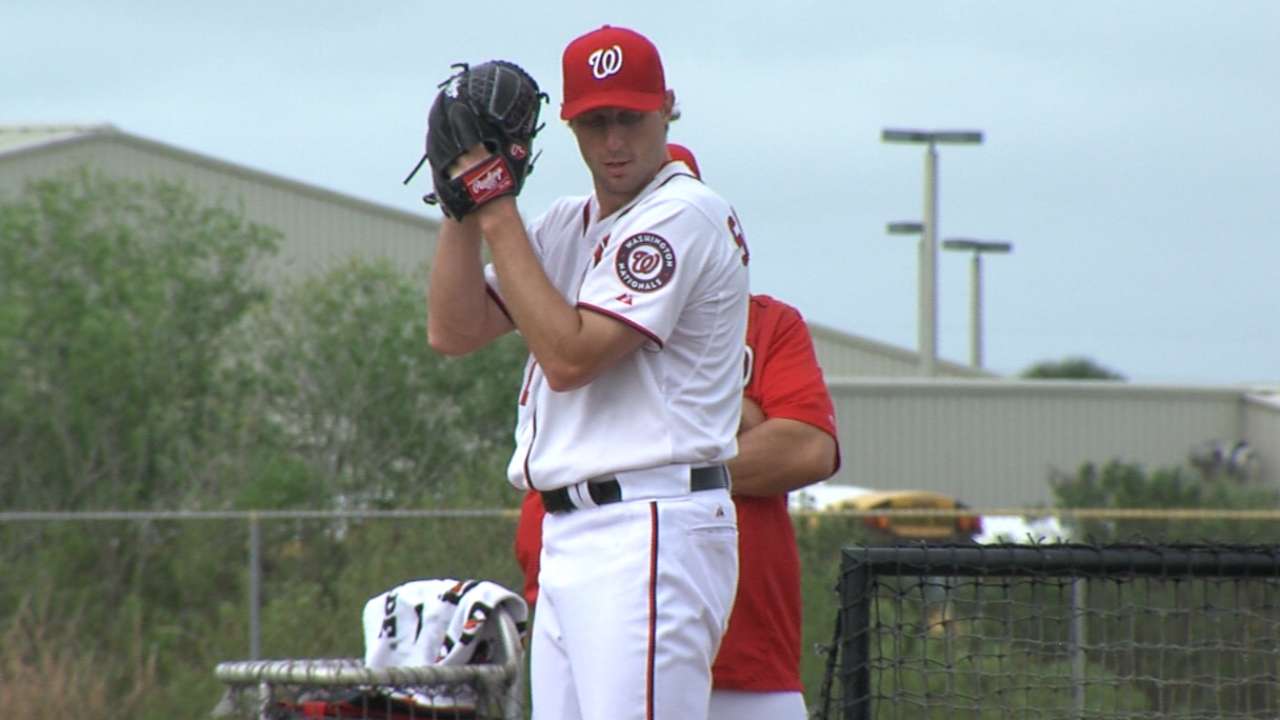 PORT ST.LUCIE, Fla -- Ever since the Nationals signed Max Scherzer as a free agent during the offseason, the order of the team's starters has been an intriguing quandary. An argument could be made for each pitcher to be slotted anywhere in the rotation from one through five.
Prior to Saturday's game against the Mets, Nationals manager Matt Williams officially revealed the order of his regular season starting rotation. Max Scherzer was already announced as the Opening Day starter (April 6 against the Mets at Nationals Park), and he will be followed by Jordan Zimmermann, Stephen Strasburg, Gio Gonzalez and Doug Fister.
"Yeah, there's no deep secret reason behind any of it," Williams said. "Gio gets a chance whether he's 4 or 5 to go against the Phillies, who have a lot of left-handed hitters, so he slots there really well. And there's no reason, other than that, to do it."
Williams was asked earlier this spring if he could chose his rotation by throwing darts. He dismissed the notion quickly, but it would have been hard to take issue with any order. However the Nationals rotation stacked up, it would form an imposing staff that had already been called historic before the spring even started.
Scherzer is a former American League Cy Young award winner. Zimmermann threw a perfect game at the end of last season and followed it up with a dominant performance in the postseason. Strasburg had started the last three Opening Days for the Nationals. Gonzalez said he has not felt as good as he has this spring since 2012, when he won 21 games. And Fister led the Nationals in wins and ERA last season.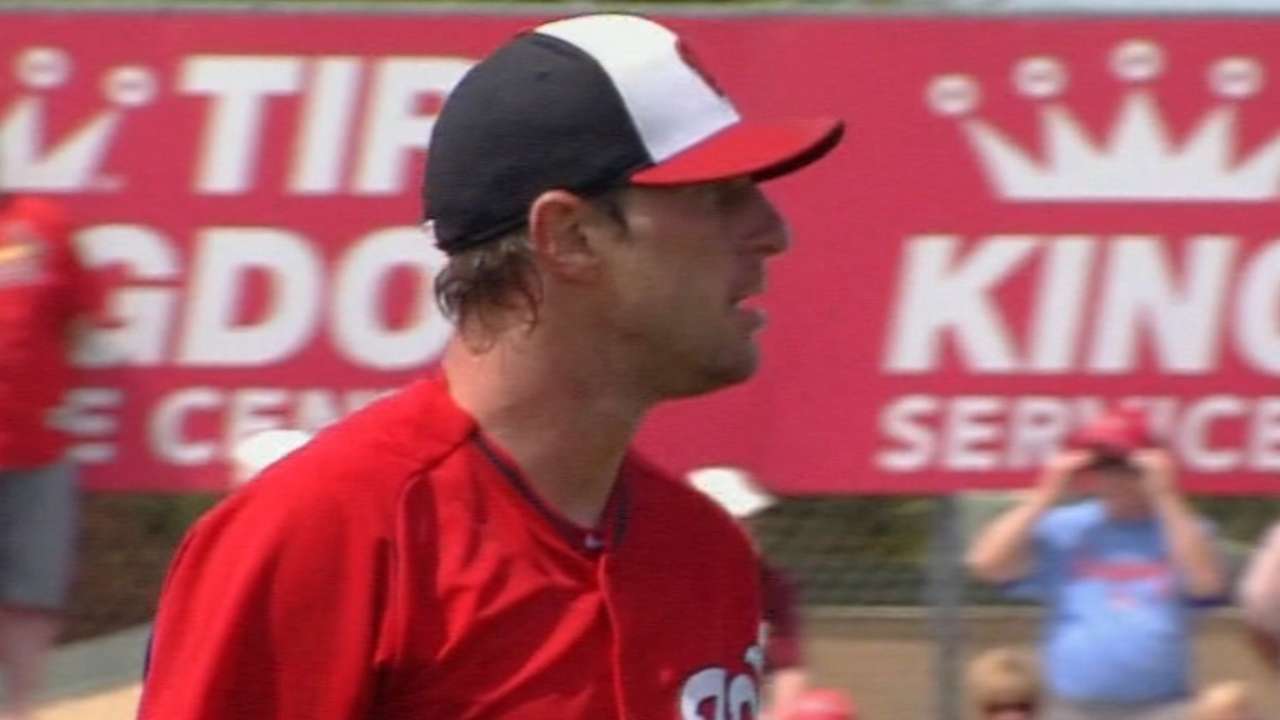 Scherzer, Zimmermann and Strasburg are more traditional power pitchers, who throw hard and accumulate a lot of strikeouts. Williams said they are all different in the way they approach hitters so he did not have a problem throwing them in order. Gonzalez is the lone left-hander of the bunch and provides a break in between the righties. Fister is more of a finesse pitcher, so Williams said he could handle a potential long layoff between starts the best.
The Nationals do have three off days scheduled over the next two weeks, so Williams said the team has some flexibility if one of the pitchers has a setback.
"We have options," Williams said.
Jamal Collier is a reporter for MLB.com. Follow him on Twitter at @jamalcollier. This story was not subject to the approval of Major League Baseball or its clubs.