Ortiz: First-person article speaks for itself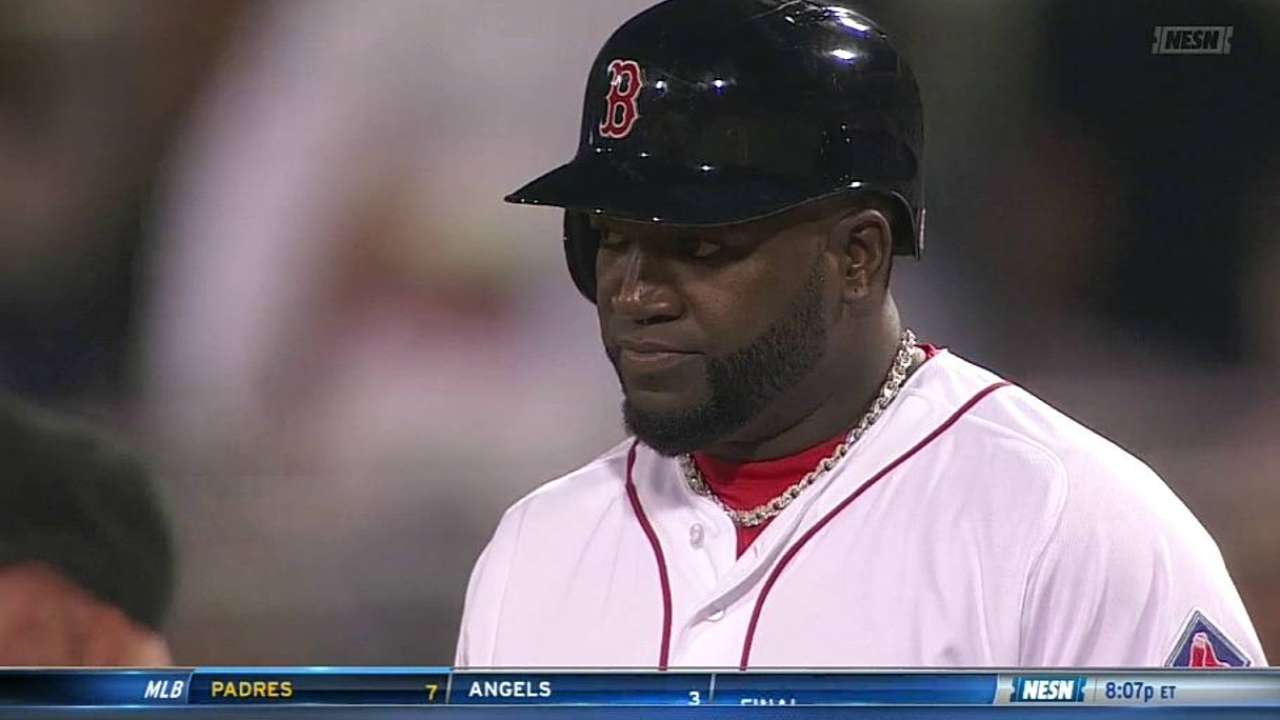 PORT CHARLOTTE, Fla. -- David Ortiz will let his lengthy first-person piece on the Players' Tribune website speak for itself when it comes to his thoughts on performance enhancing drugs.
Ortiz said Saturday that he wrote the column for the fans.
"I'm not planning on talking about that anymore," Ortiz said. "I think that whatever info people want to get about it, they should go there. But I didn't write that for the reporters. I wrote that for the fans."
On July 30, 2009 that the New York Times reported Ortiz as being on the list of 103 players who tested positive back in 2003 in survey testing that was supposed to be anonymous.
The Red Sox's slugger was surprised a couple of weeks ago when a reporter came to Spring Training to do an interview with him about it.
That was part of what prompted his piece on the Players' Tribune, in which he vehemently denied that he ever "knowingly took steroids", and said a positive test could have only been the result of over-the-counter supplements.
"The fans think that I never talk about it [to the media], but I didn't think a reporter would put it the same way the Players Tribune does. That's it," Ortiz said. "The bottom line is it's not me who keeps bringing this up. Reporters are always asking me about it. Two weeks ago, I had an interview to talk about it. That's all. Hopefully this is the last time we talk about this and we move on."
Ian Browne is a reporter for MLB.com. This story was not subject to the approval of Major League Baseball or its clubs.