Pinto fails concussion protocol; will retake test Sunday
Catcher still hoping to return to field by Monday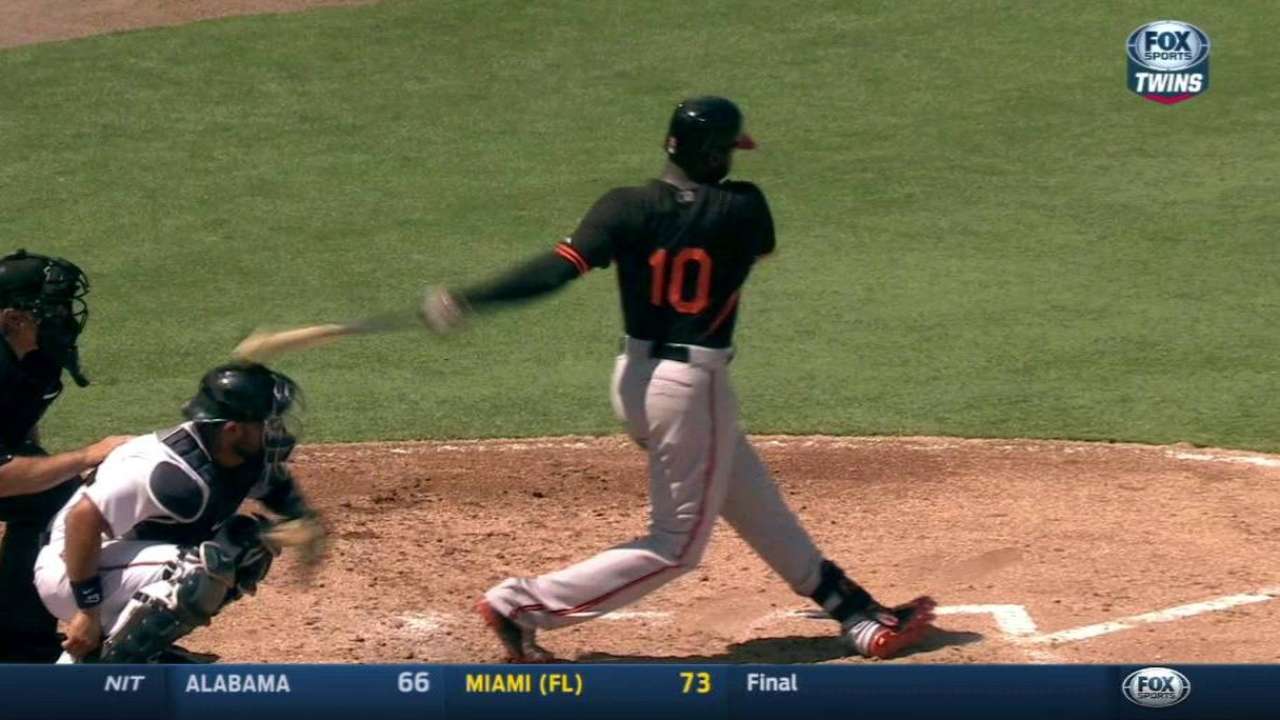 FORT MYERS, Fla. -- Twins catcher Josmil Pinto, who has been sidelined with concussion-like symptoms, failed a concussion protocol test on Friday but will retake it on Sunday with the hope of returning to action on Monday.
Pinto, who was hit on the head three times on follow-throughs from Baltimore's Adam Jones' swing on March 21, has to be reinstated by Major League Baseball before he makes his return to Grapefruit League play. He said Saturday he feels 100 percent and has been participating in baseball activities with no issues but failed one aspect of the test on Friday.
"There was one thing that held him up from being able to play today so he's going to retake it tomorrow," Twins manager Paul Molitor said. "He feels really good and he was disappointed, so we have to obviously follow protocol. We'll retest. Hopefully we get it done and he can get back to playing on Monday."
Molitor said the competition for the backup catcher role remains open between Pinto, Chris Herrmann and Eric Fryer. Pinto, the most advanced hitter of the three, might have enough time to win the job, but the Twins could go with Herrmann because of his versatility and the fact he's on the 40-man roster unlike Fryer.
"It's still in flux," Molitor said. "We have a little time there."
Rhett Bollinger is a reporter for MLB.com. Read his blog, Bollinger Beat, and follow him on Twitter @RhettBollinger. This story was not subject to the approval of Major League Baseball or its clubs.