Milone named fifth starter over bullpen-bound Pelfrey
Left-hander struck out eight over 14 spring innings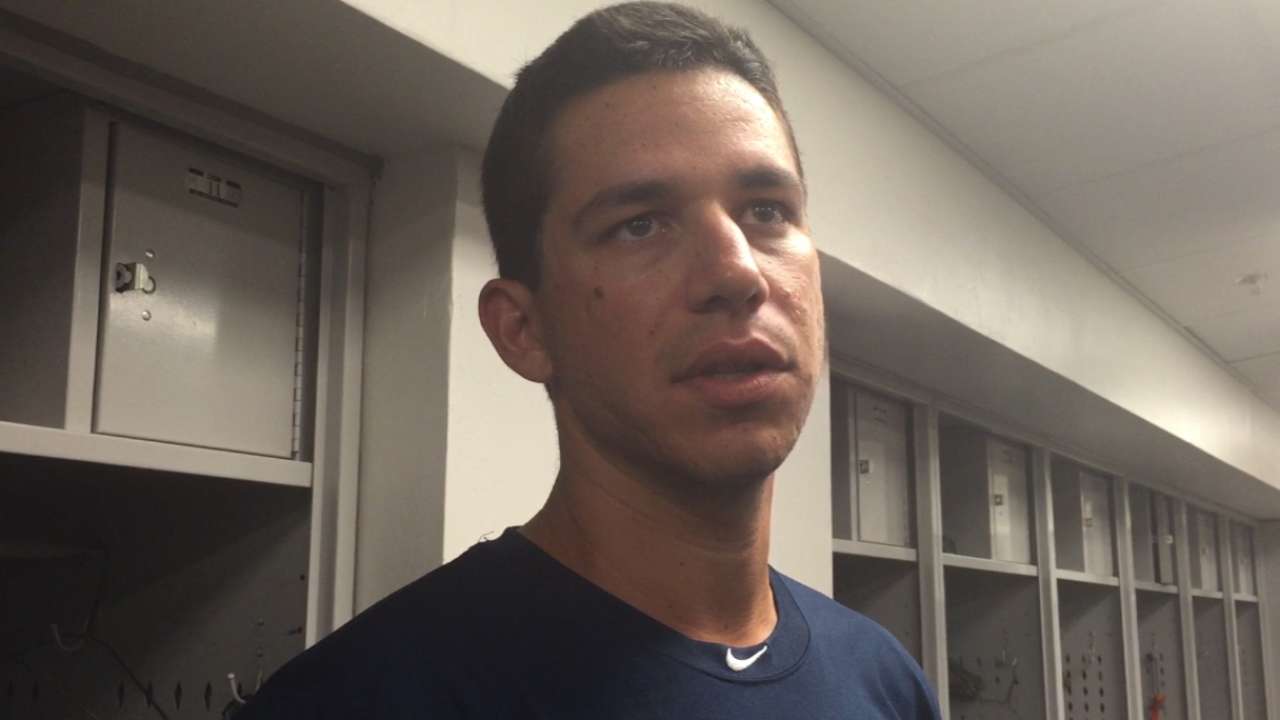 FORT MYERS, Fla. -- The competition for the Twins' fifth starter officially ended on Saturday, as left-hander Tommy Milone won the job over right-handers Mike Pelfrey and Trevor May. Pelfrey, who was frustrated by the decision, will head to the bullpen, while May was optioned to Triple-A Rochester.
Milone showed he was healthy after being bothered late in the season by what was eventually diagnosed in the offseason as a benign tumor in his neck. The lone lefty in the competition posted a 4.50 ERA in 14 innings with eight strikeouts and four walks. Pelfrey actually had the best numbers with a 1.32 ERA with seven strikeouts and two walks in 13 2/3 innings, while May had a 4.22 ERA with nine strikeouts and two walks in 10 2/3 innings.
"Tommy pitched fine down here and is healthy -- we saw glimpses of him pitching really well and he never pitched poorly," Twins manager Paul Molitor said. "I thought May and Pelfrey didn't pitch themselves off that role. It's not like Milone was way better than those guys. But given all the variables, I thought it made sense for Tommy to be our guy."
Milone has the strongest track record of the three, as he has a career 3.98 ERA in 490 1/3 innings, and had a 3.55 ERA in 16 starts with Oakland before being traded to Minnesota for outfielder Sam Fuld at the Trade Deadline. Milone, though, had a 7.06 ERA in 21 2/3 innings with the Twins last year, but was pitching through discomfort in his neck, which is now gone after undergoing surgery in December to remove the tumor.
"Obviously, that was the goal coming into Spring Training trying to get that spot," Milone said. "So it's refreshing that the time has come and they made the decision. But the job isn't over. The next thing is to keep it."
Pelfrey, meanwhile, was frustrated by the decision to head to the bullpen in long relief. It's a role he's never done before, and he said judging by his numbers this spring, he felt like he deserved the chance to remain a starter. Pelfrey said he finally feels healthy, as in 2013, he was coming off Tommy John surgery, and had season-ending elbow surgery last May after just five starts.
"I know what I was told in the offseason and I busted my tail," Pelfrey said. "That's the frustrating part. This is the best I've felt in a long time. At the end of the day, I know I came in and performed and didn't get outpitched. So obviously something else played into it."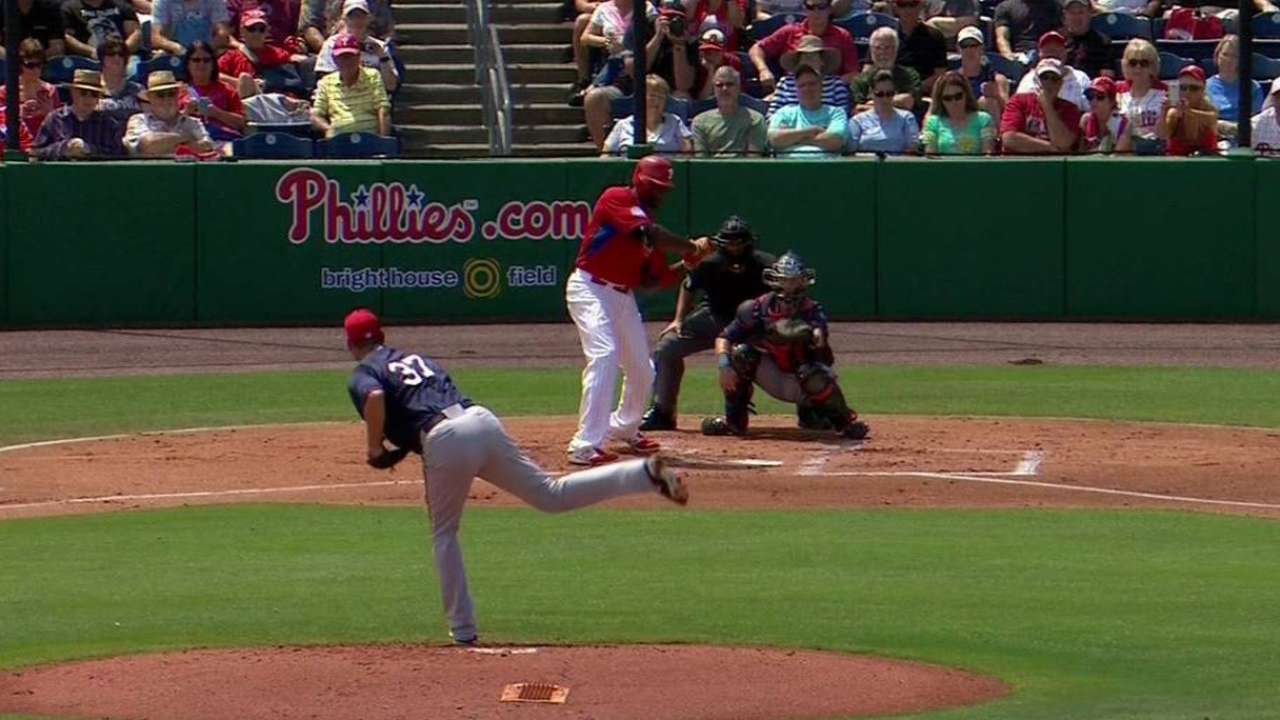 Pelfrey, who is owed $5.5 million, said he questioned whether the competition was predetermined and intimated he's open to a trade if it allows him to start elsewhere. But he added he won't let it affect his relationship with the coaching staff.
"I'm upset, frustrated and disappointed," Pelfrey said. "My question to them was whether it was really open. They claim it was but I don't really know. So it's an agree to disagree, I guess. Because I didn't get outpitched."
Twins general manager Terry Ryan, however, downplayed the notion of a trade. He said he understands Pelfrey's initial frustrations but wants to see him embrace his new role in the bullpen for now, as his situation can change in time.
"We've been good to Mike," Ryan said. "We're going to ask him to pitch out of the 'pen. As we know, we'll go through a quite a few starting pitchers.That's historically how it goes. So I'd like to see him go to the 'pen and get some outs for us, and if an opening occurs, he'd be a guy we'd consider. But I understand the frustration."
Rhett Bollinger is a reporter for MLB.com. Read his blog, Bollinger Beat, and follow him on Twitter @RhettBollinger. This story was not subject to the approval of Major League Baseball or its clubs.