May, Hicks among Twins roster moves
Pitching prospect, center fielder optioned to Triple-A Rochester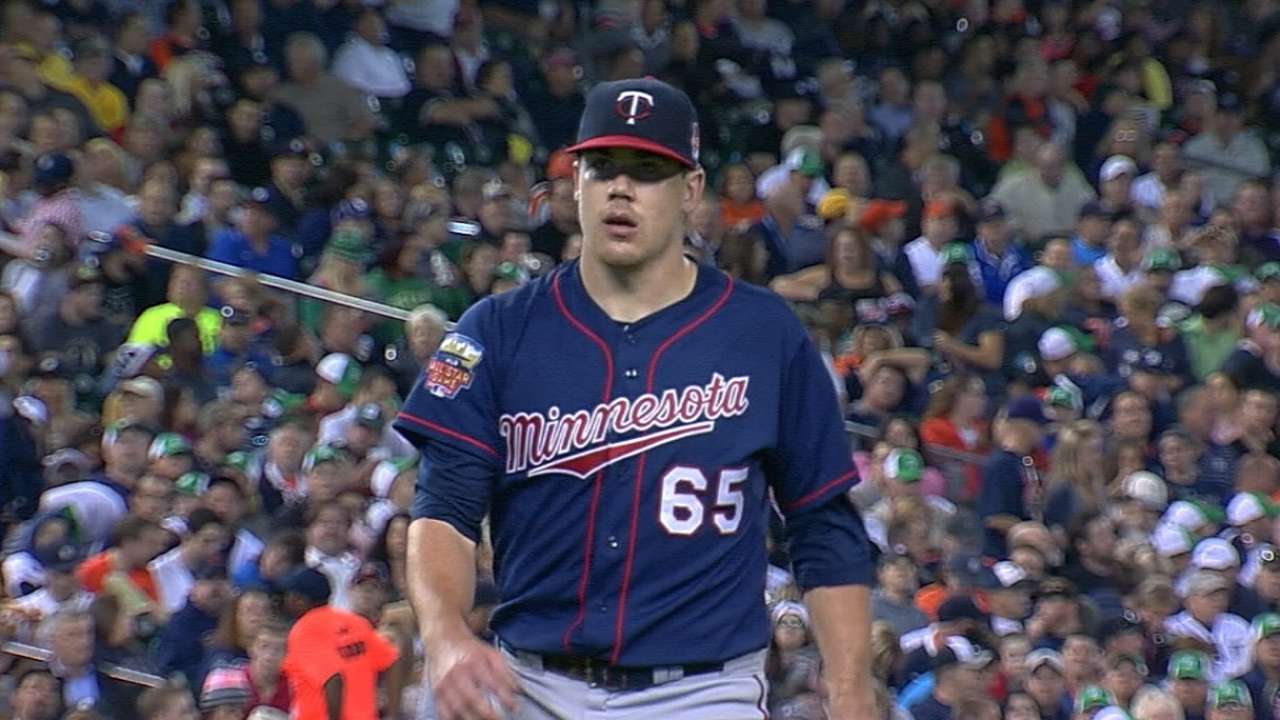 FORT MYERS, Fla. -- The Twins' roster situation became much clearer Saturday morning, as they made a series of moves, including the surprising decision to option center fielder Aaron Hicks to Triple-A Rochester. Right-hander Trevor May was also optioned to Rochester, leaving left-hander Tommy Milone as the club's fifth starter over right-hander Mike Pelfrey, who will head to the bullpen.
The club also optioned outfielder Eddie Rosario to Rochester, while righty Mark Hamburger was reassigned to Minor League camp and will also open the year at Rochester in either the bullpen or as a starter. After the Twins' 7-1 win over the Phillies, catcher Dan Rohlfing was also reassigned to Minor League camp to leave the Twins with 30 players left in big league camp.
Hicks was considered to be the favorite to be the club's Opening Day center fielder for a third straight year, but struggled to a .206/.300/.324 batting line in 13 games this spring after hitting .215/.341/.274 over 69 games with the Twins last season.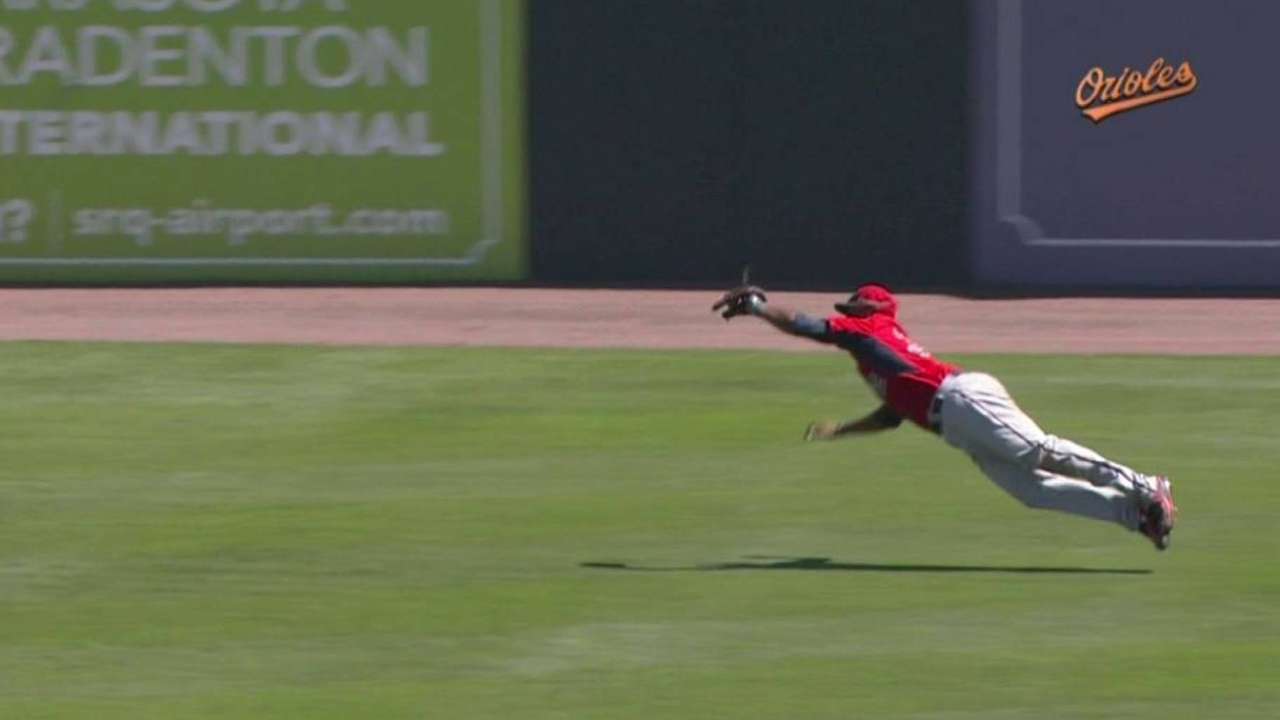 "It's a tough day," Hicks said. "It's definitely something you don't want to happen. I just didn't do what I had to do to make the team. When you're fighting for a job, you have to produce in Spring Training. I wasn't as productive in the spring as I have in the past."
Twins manager Paul Molitor said Hicks simply didn't perform well enough to win the job, and that center field will be split by two players to open the year. While Molitor wouldn't offer names, it's expected to be Jordan Schafer and non-roster Shane Robinson splitting duties, although not in a strict platoon.
"We're probably going to use more than one player in center field," Molitor said. "At least in the short-term. We'll see how it goes."
The decision to send down May, ranked No. 11 on the Twins' prospects list according to MLB.com, signifies an end to the competition for the final spot in Minnesota's rotation. With May now out of the running, Milone will be the club's fifth starter.
May struggled in his final Grapefruit League start on Friday, allowing four runs off eight hits -- including two homers -- over just 4 2/3 innings. He had allowed only one run off two hits over 6 2/3 innings in his first two outings.
"I just have to go down there and keep working," May said. "I feel like I made some good steps and improved in some areas composure-wise and being aggressive. But it's just how it shakes out sometimes."
As for the organization's other highly-ranked prospect to leave camp on Saturday, Rosario will look to take another step forward in 2015 after spending most of last season with Double-A New Britain. The Twins' No. 10 overall prospect, Rosario hit .233/.227/.442 in 17 games this spring with two home runs and seven RBIs.
"They told me they want me to play every day," Rosario said. "They told me I played good. I feel good. I think I opened eyes with the opportunity. So it's all right."
Rhett Bollinger is a reporter for MLB.com. Read his blog, Bollinger Beat, and follow him on Twitter @RhettBollinger. This story was not subject to the approval of Major League Baseball or its clubs.