Mattingly noncommital on choice of starting center fielder
Dodgers manager not in a hurry to choose between Pederson, Ethier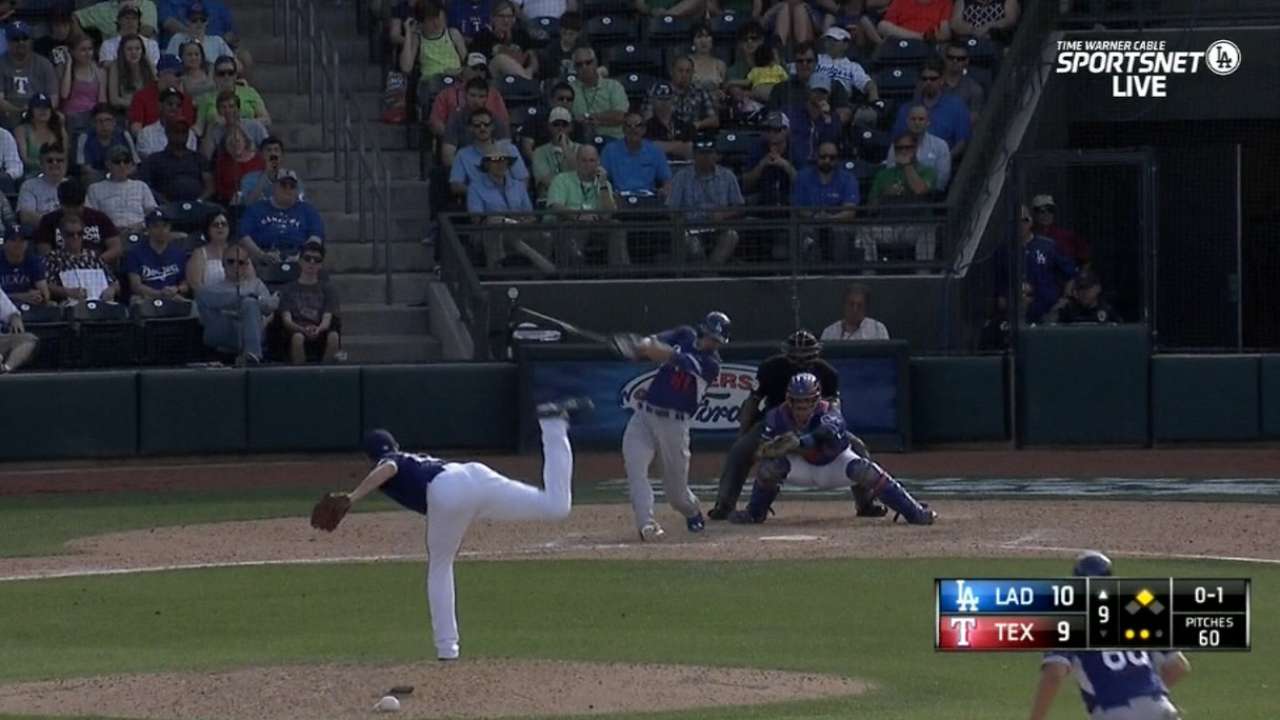 GLENDALE, Ariz. -- The Dodgers' Friday night lineup was loaded with expected starters, as well as Joc Pederson.
Manager Don Mattingly was asked why he hadn't yet named Pederson his starting center fielder for Opening Day.
"Because I don't have to yet," Mattingly said.
Mattingly did say Pederson has done everything in Spring Training that the club wanted to see. The rookie is hitting .375 with nine RBIs and a 1.120 OPS. Andre Ethier, Pederson's primary competition, has been solid as well, hitting .333 with nine RBIs and a .904 OPS.
Other than repeating what he already said about Jimmy Rollins leading off, Mattingly said he hasn't settled on a batting order and was still undecided whether to bat Yasiel Puig and Adrian Gonzalez second and third or third and fourth.
Ken Gurnick is a reporter for MLB.com. This story was not subject to the approval of Major League Baseball or its clubs.