Ventura dazzles with his Opening Day form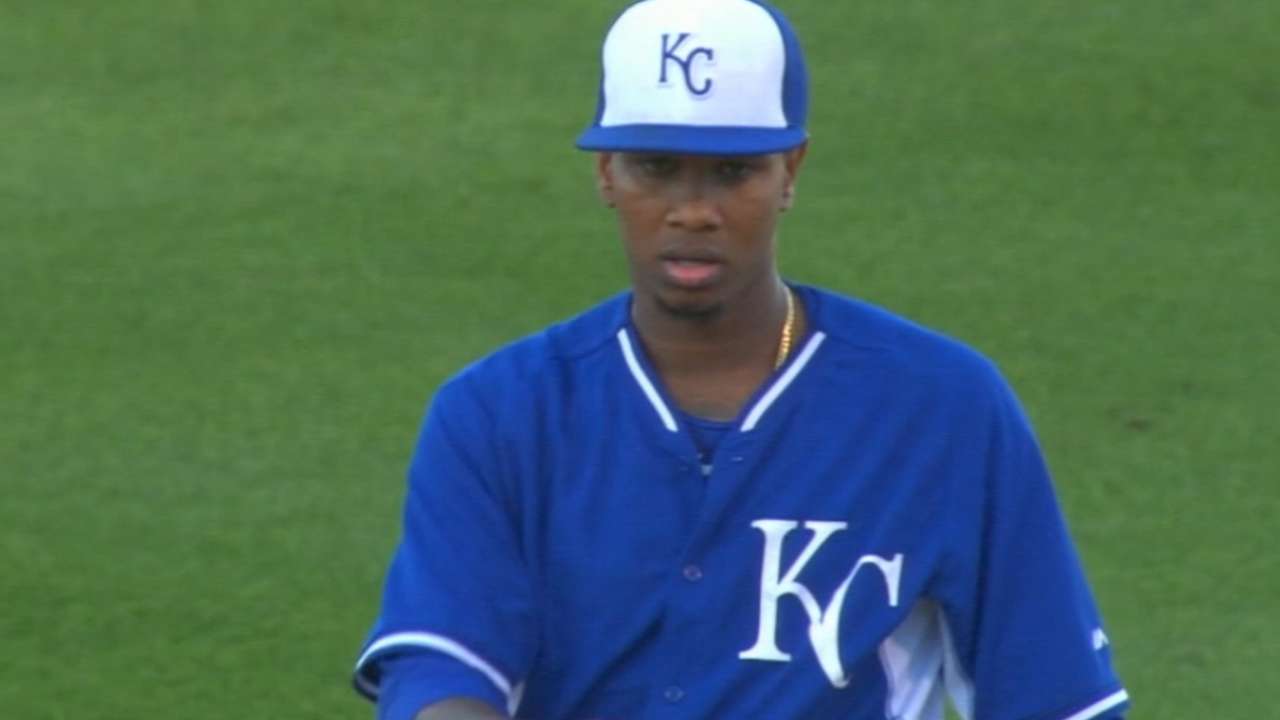 SURPRISE, Ariz. -- Royals ace Yordano Ventura figured out he had a no-hitter going on Friday night somewhere around the fifth inning.
That's when he had a message for catcher Salvador Perez.
"I just said I would be trying to throw first-pitch strikes," Ventura said, "so be ready."
Ventura then continued to mow down the Mariners for seven no-hit innings before leaving after he had nearly reached his pitch count of 90-95 (he threw 88). No-hitter or not, Ventura knew it was time to come out.
"Everybody knows it's spring training," Ventura said. "You need to stay with your pitch count."
Ventura made it look easy in the Royals' 5-1 win.
"Every pitch was working," he said.
Ventura, for as good as he is, has never pitched a no-hitter at any level.
"Never," he said. "Well, maybe a five-inning one."
Ventura already looks in regular-season form, as do most of the Royals' starters who have put together three straight strong performances.
"These guys know this is the week to get amped up," manager Ned Yost said. "We get them stretched out this week and then next week is more of a back-down week. So this week their focus is up a little and they'll be ready when the bell rings."
Mariners manager Lloyd McClendon was especially impressed with Ventura.
"He pitched an outstanding game," he said. "His stuff was real good. He's a special pitcher."
Jeffrey Flanagan is a reporter for MLB.com. Follow him on Twitter at @FlannyMLB. This story was not subject to the approval of Major League Baseball or its clubs.