Gonzalez exits game vs. Padres with sore left knee
Rockies right fielder had knee surgery in August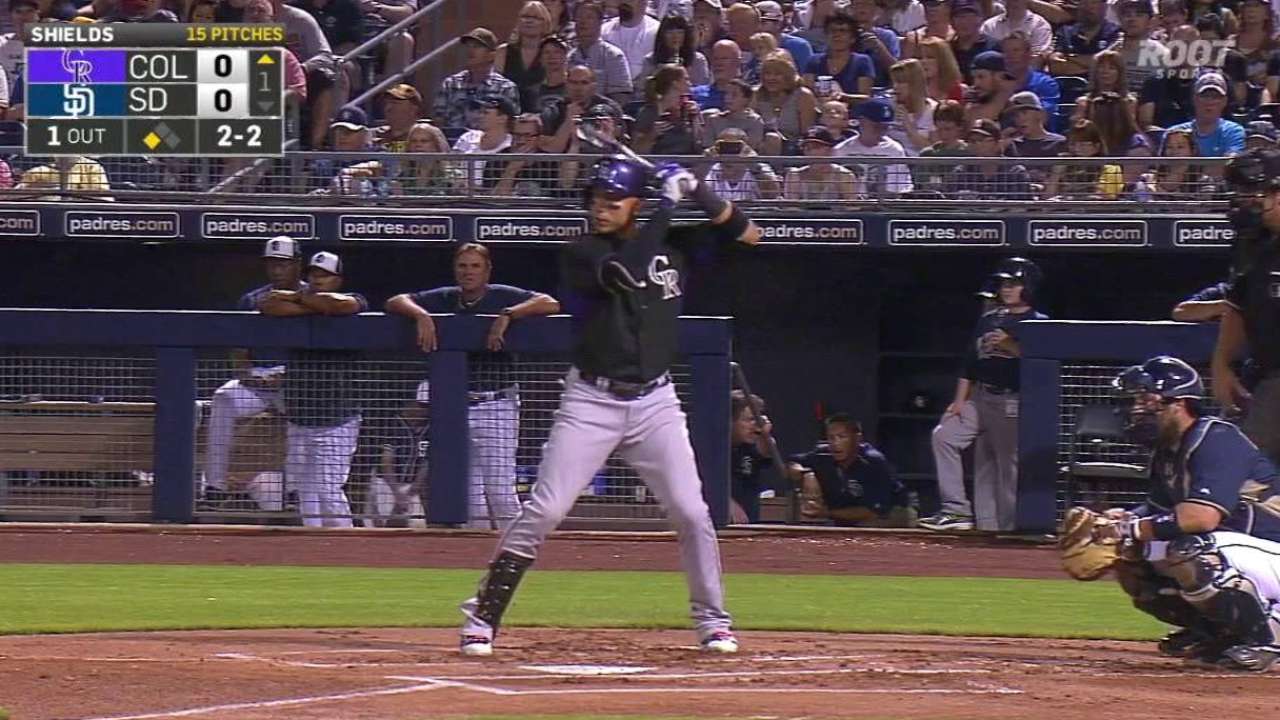 PEORIA, Ariz. -- Rockies right fielder Carlos Gonzalez was removed from Friday's game against the Padres because of soreness in his surgically repaired left knee. Gonzalez called the injury "nothing serious" and will be re-evaluated in the morning.
Gonzalez, who had surgery on the knee Aug. 19, aggravated it after a catch-and-throw off a Will Middlebrooks fly ball in the bottom of the third. He finished the inning, and he batted in the top of the fourth before being removed in the middle of the frame.
"When you start putting a lot of pressure on your knees and your legs, you're going to feel a little pain here or there," Gonzalez said. "I don't think it's something major. Just a little fatigue."
Gonzalez told manager Walt Weiss about the soreness after the third inning, and Weiss wasn't taking any chances with the two-time All-Star, who played in just 70 games last season because of the balky knee.
The soreness came about when Gonzalez slowed down to set himself for a throw to home plate (a perfect strike, by the way).
"When I hit the brakes on that fly ball and threw the ball to the plate, that's when you put a lot of pressure on your knees," Gonzalez said. "But it's nothing major, just one of those things. Spring Training is long. We've been on the field since noon."
Gonzalez went 0-for-2 on the night, bringing his average to .333 in 11 games this spring.
AJ Cassavell is a reporter for MLB.com. Follow him on Twitter @ajcassavell. This story was not subject to the approval of Major League Baseball or its clubs.