What to watch for in today's games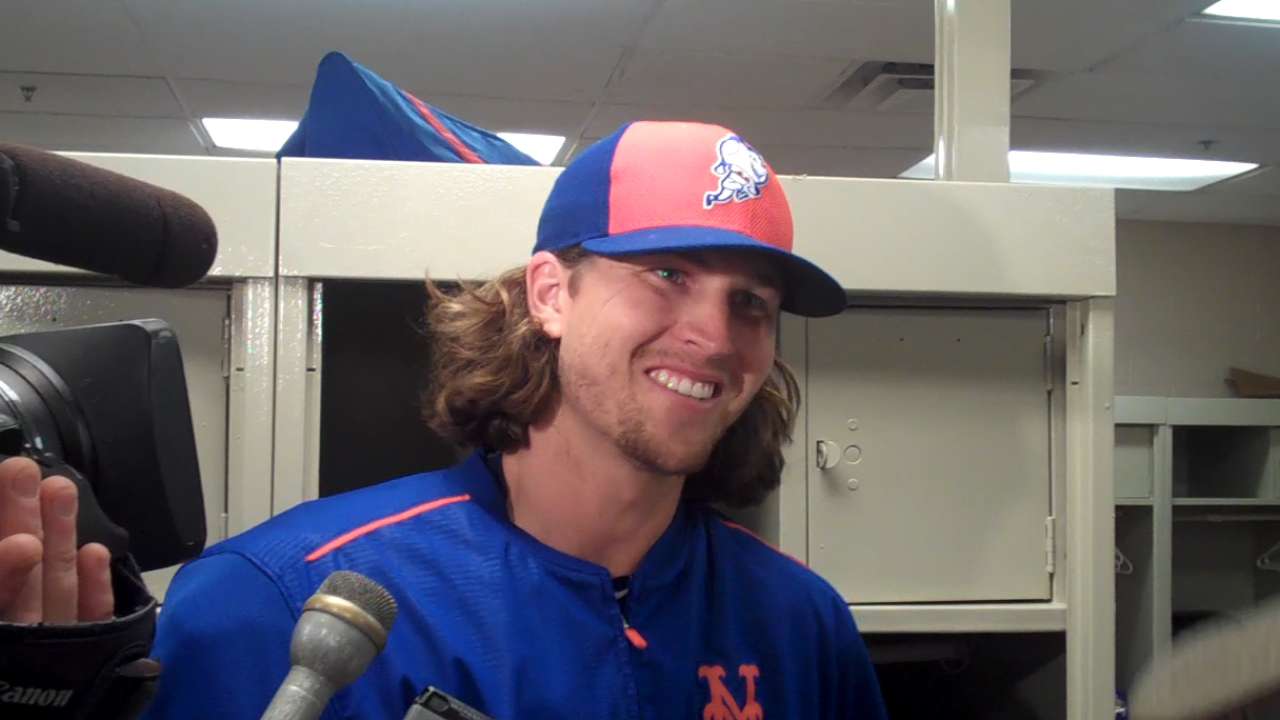 The regular season draws near as Grapefruit League and Cactus League action continues today, featuring some high-profile pitchers and a matchup between crosstown rivals.
Here are a few things to watch for:
• Strasburg and deGrom face off: WAS@NYM, 1:05 p.m. ET, MLB.TV
Reigning National League Rookie of the Year Jacob deGrom will take the mound opposite Nationals ace Stephen Strasburg at Tradition Field. Strasburg is expected to pitch about four or five innings as he's slightly behind the rest of Washington's starting pitchers after an ankle injury forced him to skip his last start.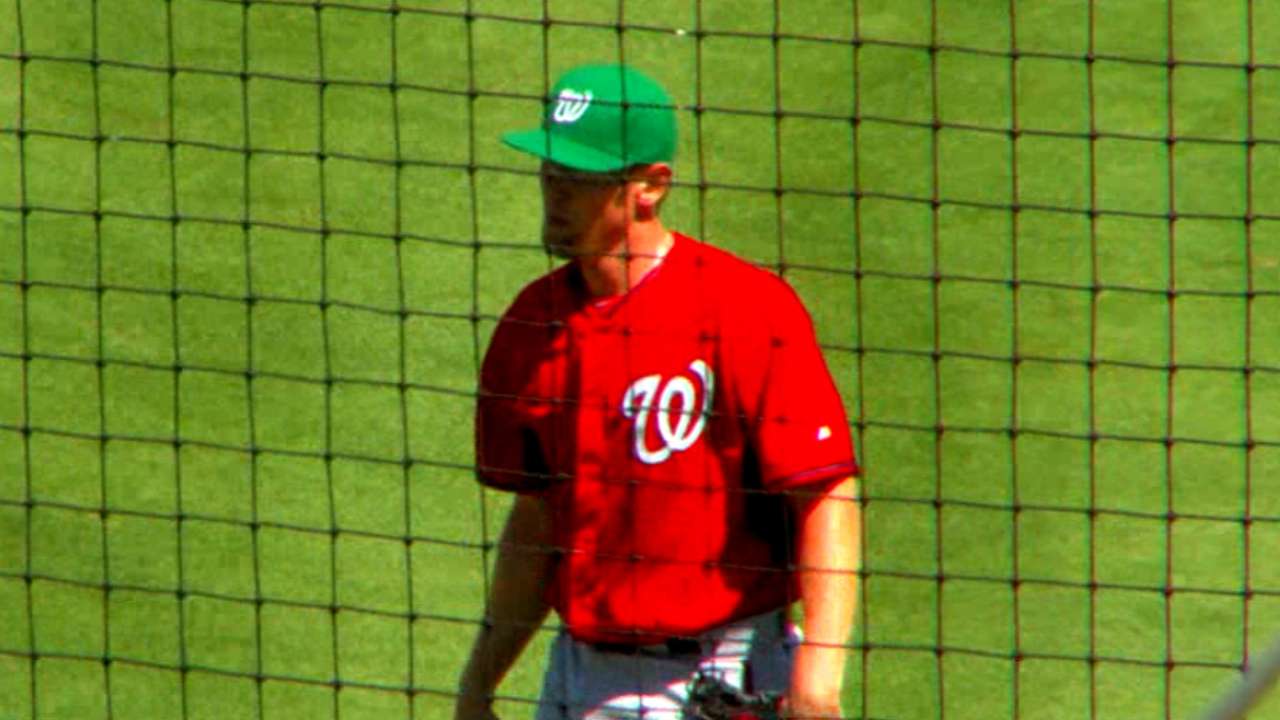 The injury is considered minor, however, and Strasburg isn't expected to miss any time in the regular season.
"If the injury was going to happen, let it happen now," Strasburg said earlier this week. "Get it out of the way and get back out there as soon as possible."
• Chapman gets the start: CHC@CIN, 4:05 p.m. ET
Reds closer Aroldis Chapman will get his work in early as he starts against the Cubs at Goodyear Ballpark. With Mike Leake starting a Minor League game, Cincinnati will turn to its relievers at the outset of the game, while Gonzalez Germen starts for Chicago.
Chapman is coming off his third consecutive All-Star campaign. He posted a 2.00 ERA with 36 saves and a whopping 17.7 strikeouts per nine innings in 2014.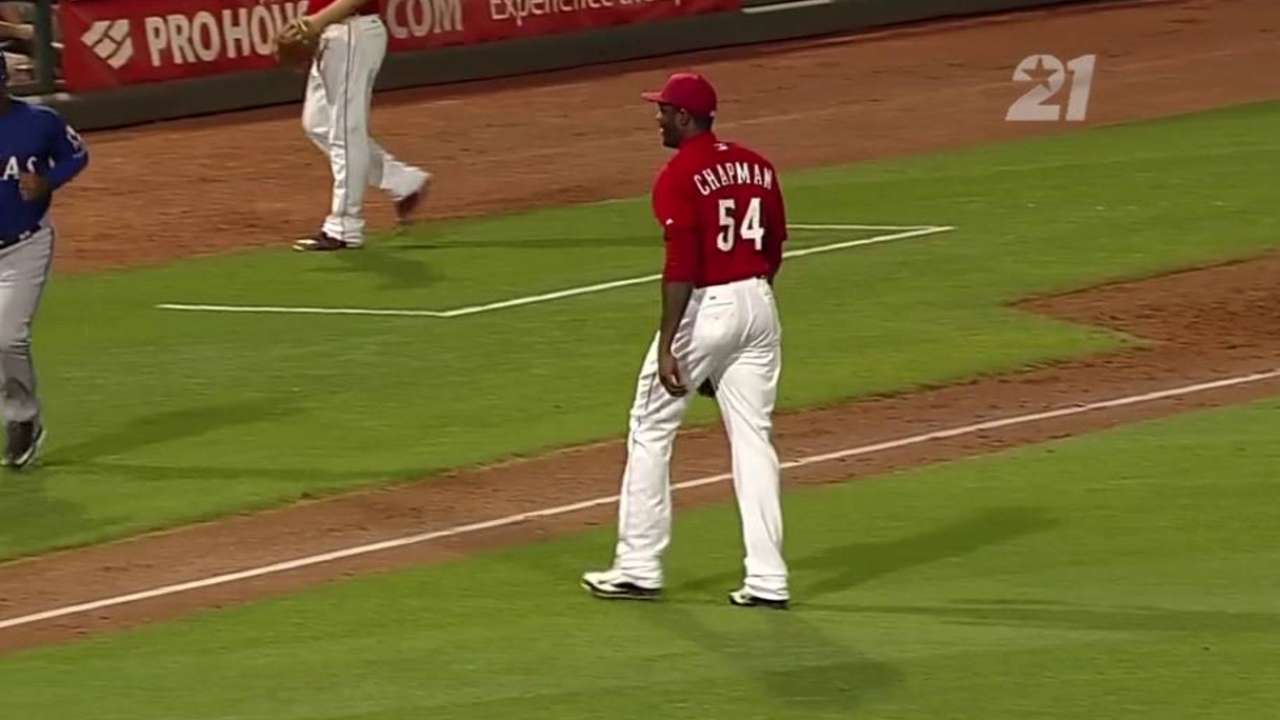 • Los Angeles rivals clash: LAD@LAA, 4:10 p.m. ET, MLB.TV
The Angels will host the crosstown rival Dodgers at Tempe Diablo Stadium. It's the second meeting between these clubs this spring, with the annual exhibition Freeway Series scheduled for next week.
David Huff will take the ball for the Dodgers, while regulars Yasiel Puig, Adrian Gonzalez and Howie Kendrick are expected to be in the lineup. For the Angels, Matt Shoemaker is slated to start, coming off his best spring outing Monday, when he tossed six shutout innings against the Mariners. The right-hander retired the first 13 batters he faced and allowed just two hits and a walk.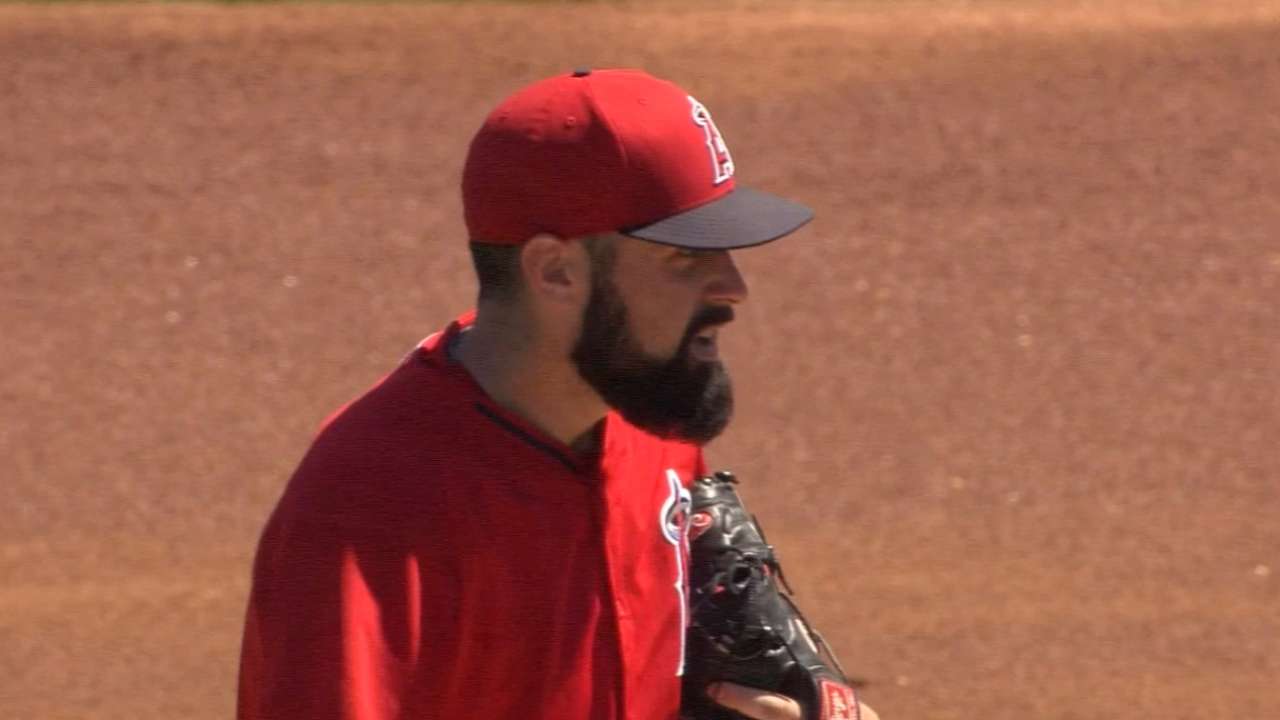 "It's a step in the right direction," Shoemaker said after the game. "That's what we're going for. We're here to get ready for a season. We always want to win, as much as we can, but in spring, it's getting ready for that. So when you can put games together like this, it's huge."
Chad Thornburg is a reporter for MLB.com. This story was not subject to the approval of Major League Baseball or its clubs.