MLB.com Columnist
Jim Duquette
5 trades that make sense before Opening Day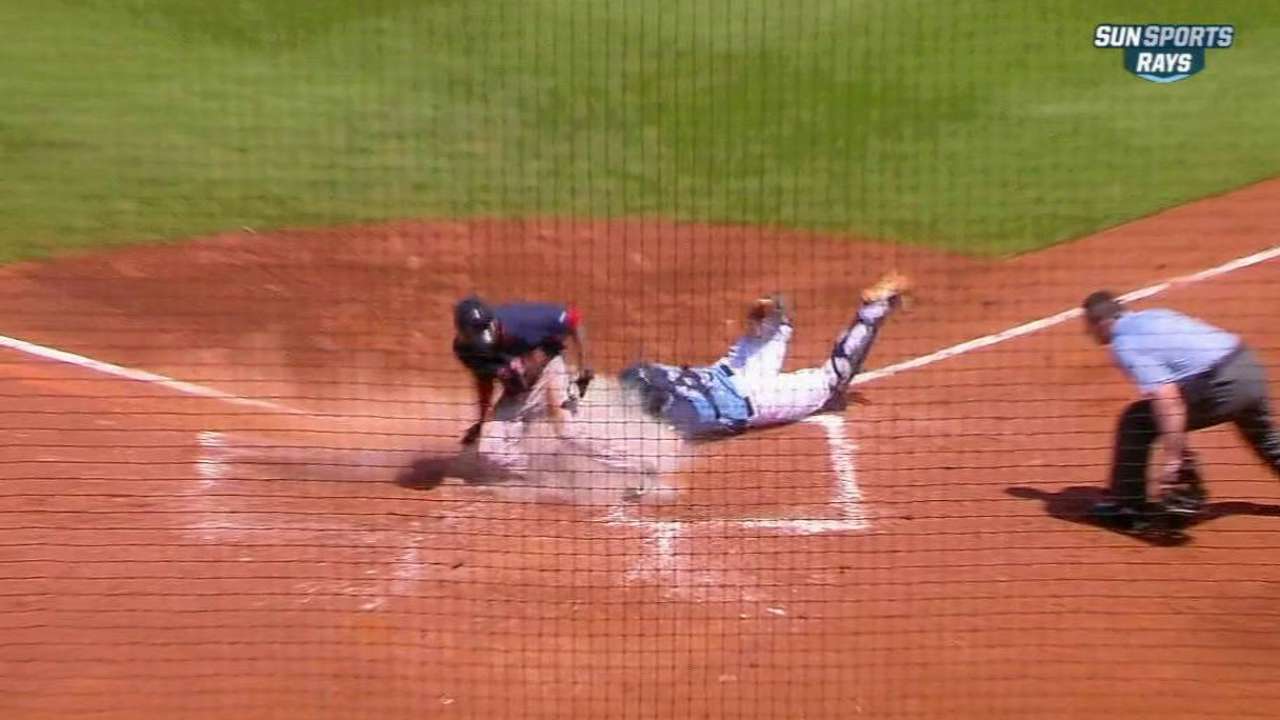 It's not often that you see major trades made in the week before Opening Day, which is a shame, because this should be a time when teams should be trying to fill holes that have appeared during Spring Training.
In hopes of spurring some action, here are five trades I'd love to see happen before Opening Day. These are not trades I expect to happen, mind you, but deals that I think make sense for the parties involved.
Cole Hamels to the Dodgers
With the uncertainty surrounding Hyun-Jin Ryu and his chronically sore left shoulder, the Dodgers' need for a frontline starter ramped up significantly over the past few days. The hope is that Ryu, who has won 28 games and owns a 3.17 ERA over the last two seasons, will only need rest and can return to the rotation in April. But there is concern that he will continue to have issues, and there is no better pitcher to replace him than Hamels.
With the recent signings of infielder Hector Olivera and right-hander Pablo Fernandez -- both from Cuba -- L.A.'s front office has more flexibility to part with shortstop Corey Seager or lefty Julio Urias, one of whom would be required to get a Hamels deal done.
Jonathan Papelbon to the Blue Jays
With Marcus Stroman out for the season with a knee injury, Toronto is in desperate need of pitching. The Jays are filling the Stroman void by moving top prospect Aaron Sanchez to the rotation, but that has created a hole in the bullpen.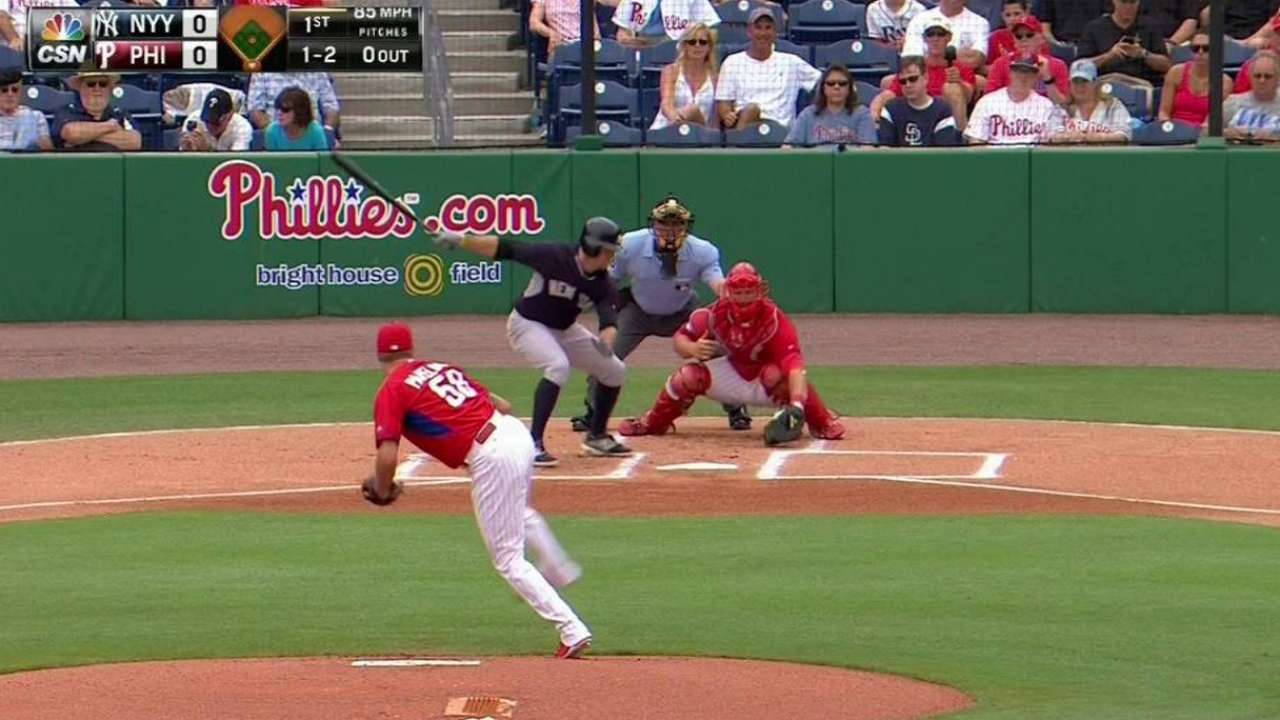 The Blue Jays recently named Brett Cecil as their closer, but his inconsistency with command (4.6 walks per nine innings in 2014) and inexperience with the role (just six saves in 126 appearances over the last two seasons) makes him more suitable in the earlier part of the game, with Papelbon becoming a natural replacement.
The Jays wouldn't even have to give up much in terms of talent if they are willing to eat the $13 million that Papelbon is owed this year and are prepared to pay his $13 million option for 2016, which vests if he finishes 55 games this season.
Shane Victorino to the Giants
The Giants have lots of questions in their outfield with Hunter Pence out for a few more weeks with a broken forearm and Angel Pagan dealing with a cranky back. With the emergence of Mookie Betts and Rusney Castillo in Boston, there isn't a lot of room for Victorino anymore.
Now that Victorino -- who is owed $13 million in the final year of his deal -- has shown that he is healthy after playing only 30 games in 2014, his versatility and ability to play both center and right should be attractive enough for San Francisco to strike a deal with Boston. It would probably only cost the Giants a lower level pitching prospect, such as Derek Law, the 23rd-ranked prospect in the Giants' system per MLB.com.
Allen Craig to the Indians
Boston shouldn't stop with a Victorino deal. The 30-year-old Craig is having a solid Spring Training and hopes to bounce back from a horrible 2014 campaign while in a Red Sox uniform (.425 OPS in 107 plate appearances). With David Ortiz entrenched at DH and the Sox loaded in the outfield, Craig is expendable.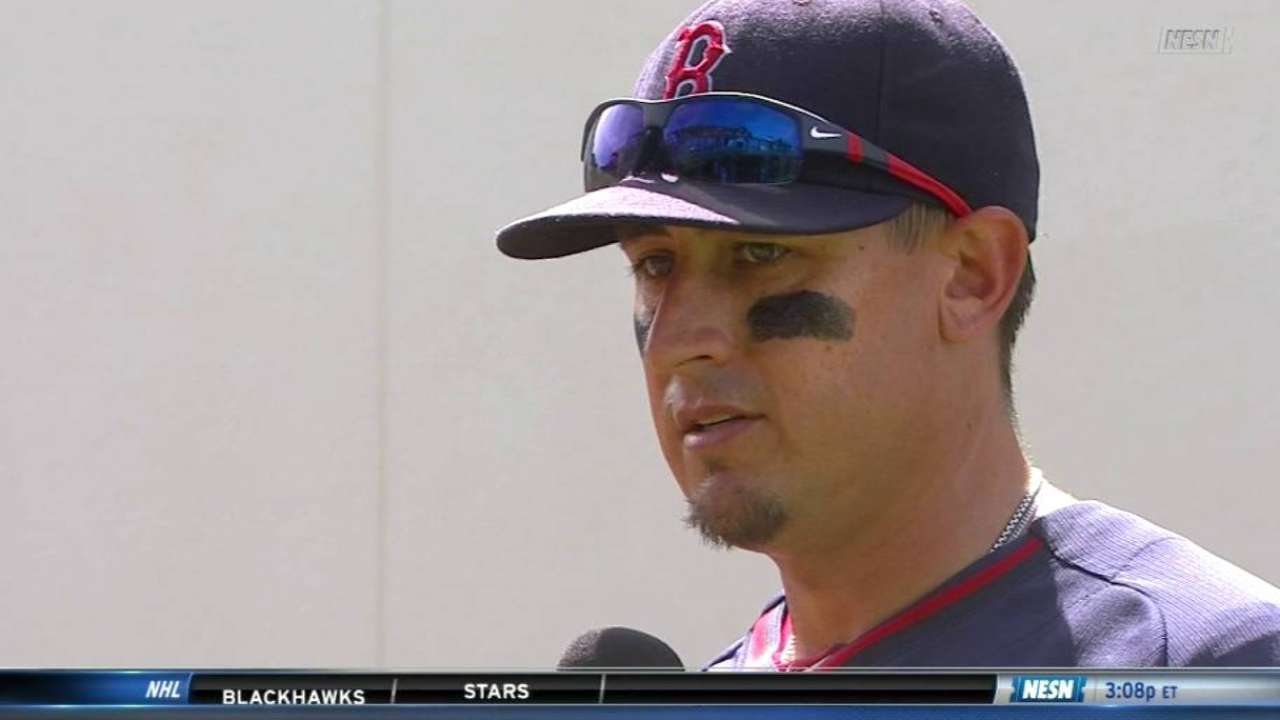 The Indians, who upgraded their offense with the offseason acquisition of Brandon Moss, still have a very lefty-dominant lineup, and Craig would balance that out. Craig is owed $38.5 million through 2017, which is reasonable if he can approximate his pre-2014 production. As far as getting it done, I'd envision a package that includes right-hander Zach McAllister -- who's out of options -- and first baseman Jesus Aguilar, Cleveland's No. 13 prospect.
Brian Matusz to Mets, Dioner Navarro to Orioles, Cody Ross to Blue Jays, Mets No. 16 prospect Cory Mazzoni to D-backs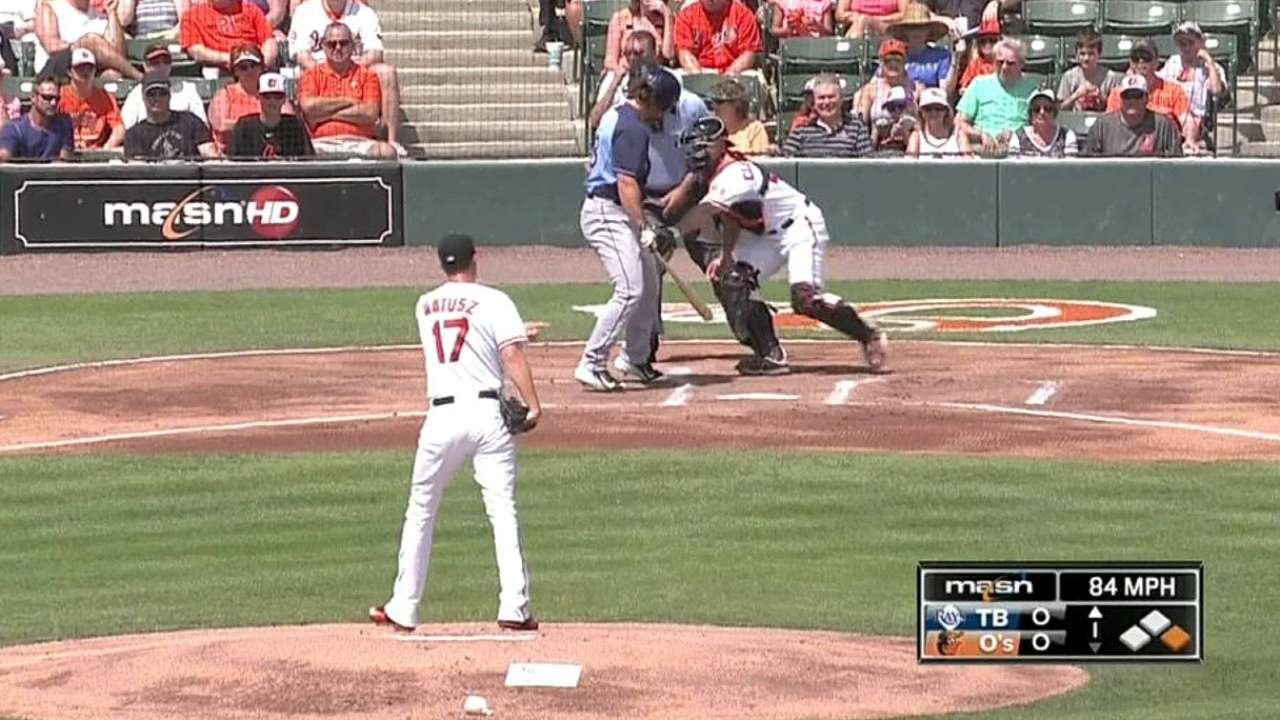 OK, time to have fun with a rare four-way trade. The Mets, Orioles, and Blue Jays all have October aspirations, but each has depth issues in certain areas. New York needs a reliable lefty reliever, Baltimore needs Matt Wieters insurance, and Toronto could use a versatile outfielder. Arizona, on the other hand, has an outfield surplus. Trades involving four teams are difficult to maneuver, especially with different salary amounts, but if the Jays, Mets, and Orioles pay the full salary of the player they are acquiring, they will each fill a short-term need, while the D-backs receive more controllable long-term talent for their rebuilding effort.
Jim Duquette is an analyst for MLB.com. This story was not subject to the approval of Major League Baseball or its clubs.