Hammel edges Shark in battle of former teammates
Cubs starter singles, scatters six hits in six innings against White Sox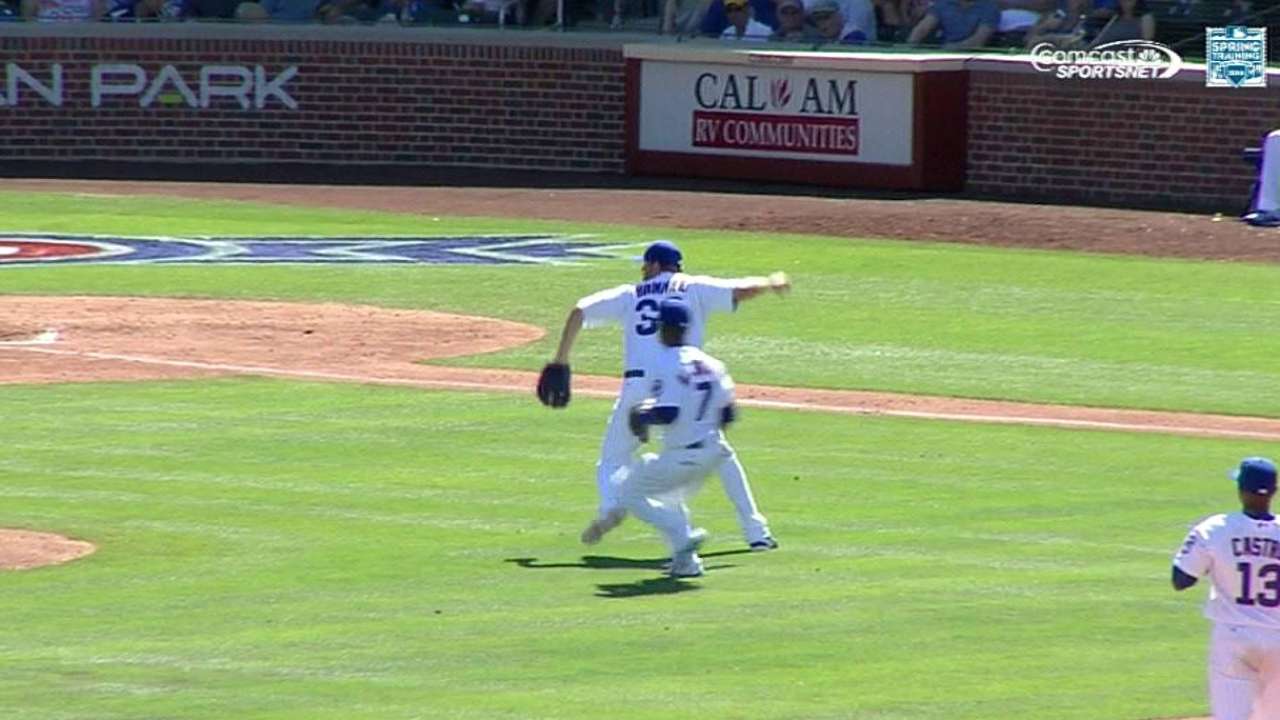 MESA, Ariz. -- Jason Hammel and Jeff Samardzija, teammates last season on the Cubs and again when packaged in a trade to the Athletics, played golf earlier this spring, and both joked about the possibility of facing each other now that they're on different Chicago teams.
"I didn't actually think it was going to happen," Hammel said.
But it did on Friday, and Hammel has bragging rights for now. The Cubs right-hander singled off Samardzija in the second and held on for a 6-3 win over the White Sox. Samardzija served up four home runs, including a pair of two-run shots by Jorge Soler and Chris Coghlan.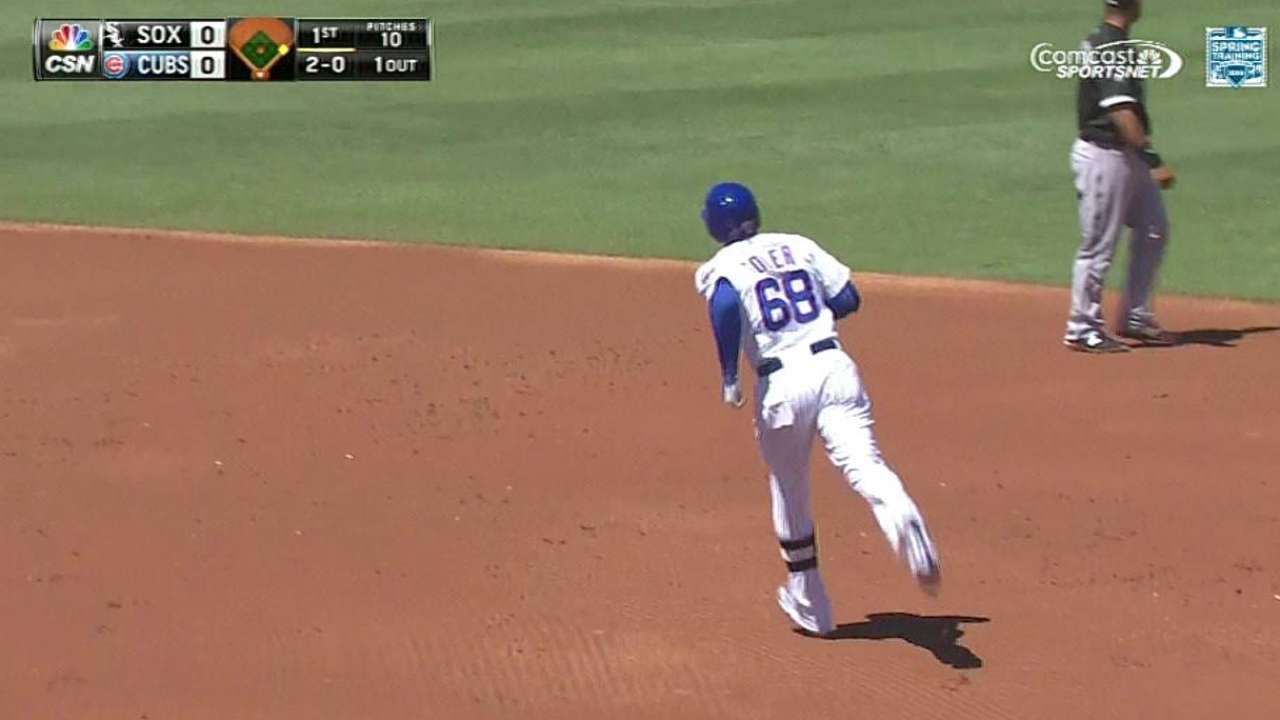 Hammel scattered six hits over six innings, and he admitted he had tough time with his command.
"It starts with the fastball with me," Hammel said. "I was struggling in the first couple innings, moving it around. With the dry air, I had a tough time gripping the ball today."
Hammel was happy with his hit, although he had been looking forward to pitching to Samardzija.
"We have a good relationship, a good friendship, and I was kind of ticked off he didn't get an at-bat because they put the [designated hitter] in for him," Hammel said. "I love Samardzija. Hopefully, we can face each other in the World Series."
The Cubs struggled to score runs in Samardzija's outings last season, and he said their offense can be "feast or famine." Hammel agreed.
"We've got a little bit of veteran leadership who can teach a different type of approach," Hammel said, "but you also have young guys anxious to get up there and swing the bats, and that's why they put up the crazy numbers on both sides, swings and misses and homers, so you kind of have to take that with the production. It could very easily be feast or famine. I'll take the over on that one."
Carrie Muskat is a reporter for MLB.com. She writes a blog, Muskat Ramblings, and you can follow her on Twitter @CarrieMuskat. This story was not subject to the approval of Major League Baseball or its clubs.