Roenicke taking time before lining up Fiers, Nelson
Brewers manager has plan, but will not need to make call until later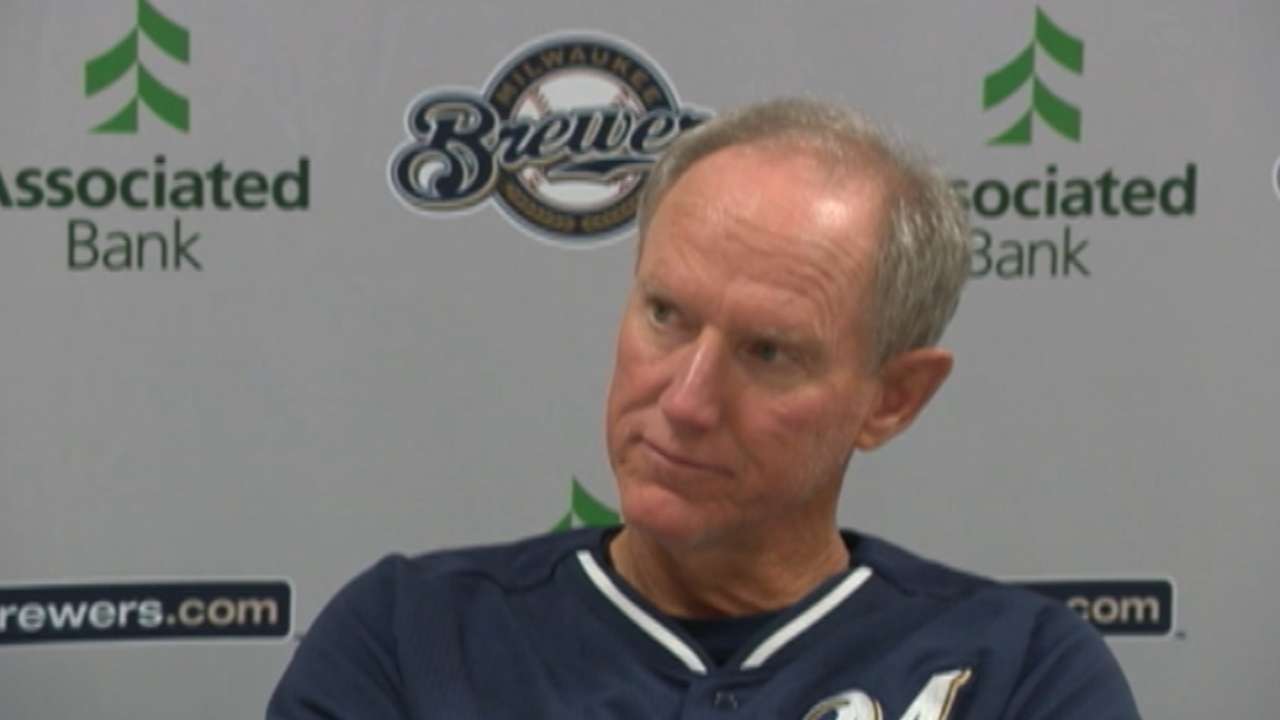 PHOENIX -- Brewers manager Ron Roenicke said Friday he is still deciding between Mike Fiers and Jimmy Nelson as the club's fourth starter.
Both pitchers will be lined up to be available to start the fourth game of the regular season April 10 against Pittsburgh. But Roenicke said a final decision doesn't need to be made until after Opening Day at the latest.
"I don't want to say what's going to happen because we haven't talked to the players about it," Roenicke said. "We have a plan."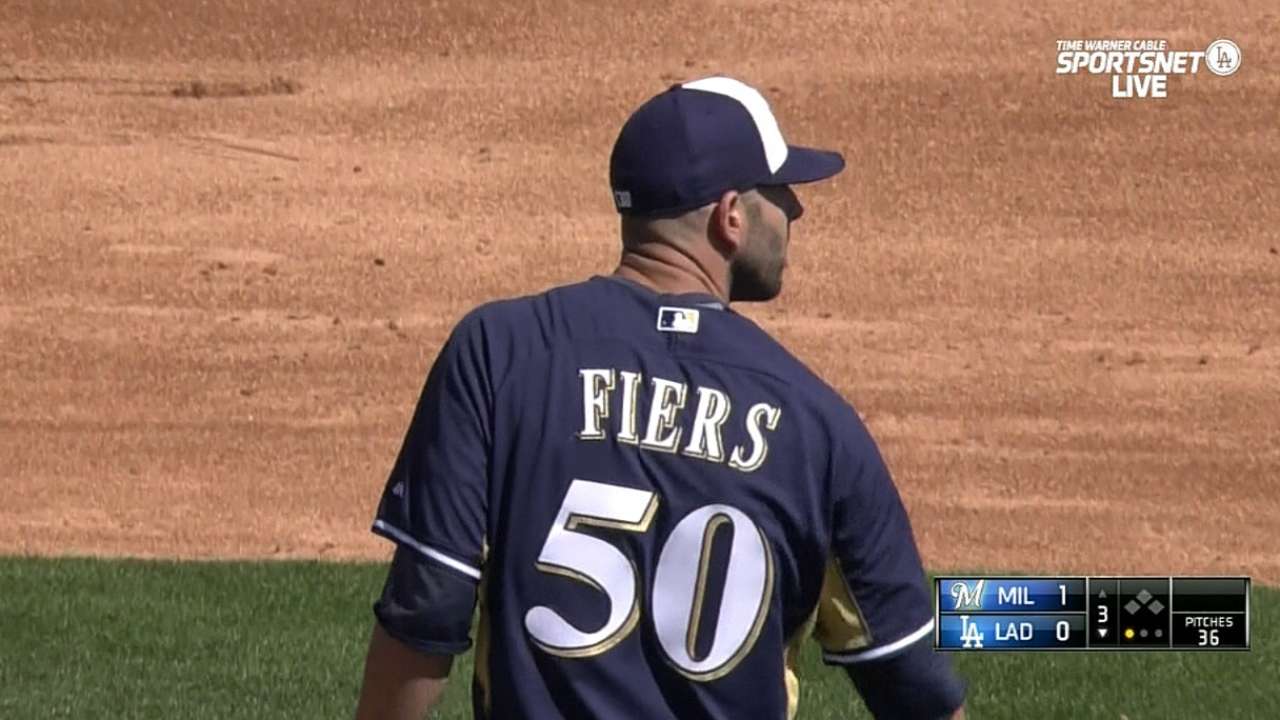 With the Brewers off Monday, Nelson will pitch in a Minor League game and Fiers will follow by starting a Cactus League game Tuesday against the Reds. But because of a scheduled off-day on April 9 after a three-game series against the Rockies to open the regular season, the Brewers have the option to flip Nelson and Fiers at the end of the rotation.
Does Roenicke have a preference for who gets the ball in the series opener against the Pirates as the No. 4 starter?
"I think with just experience I would prefer probably Fiers to do it," the manager said.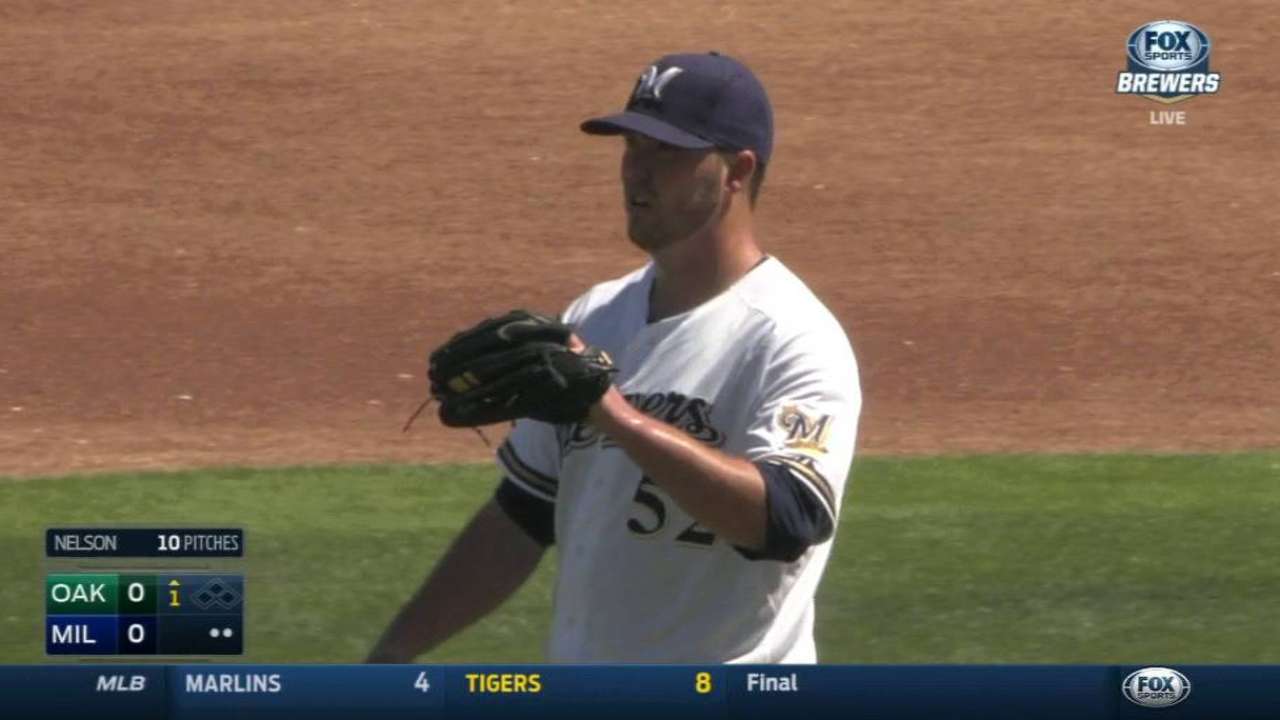 Kyle Lohse will start Opening Day. He could return on regular rest for the fifth game of the season, but Roenicke hinted that he would prefer to keep a five-man rotation intact.
"That's not what we're planning on doing, but it could happen," Roenicke said of Lohse possibly starting two of the first five games. "I don't think it needs to happen. We've talked about it. The nice thing is we don't have to make a decision right now."
Austin Laymance is a reporter for MLB.com. This story was not subject to the approval of Major League Baseball or its clubs.