Smith can be key piece to Brewers' success
Southpaw hopes to bring impressive spring performance into April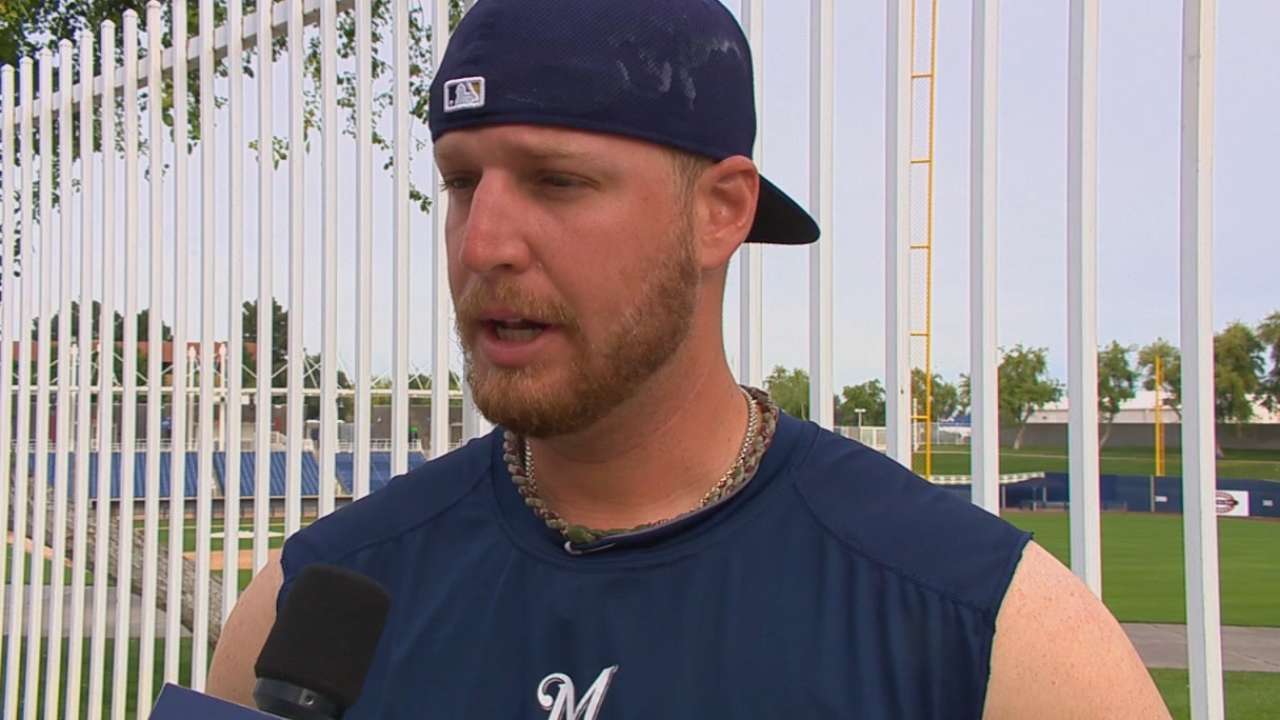 PHOENIX -- When Brewers manager Ron Roenicke looks at the clubs in the National League Central, he sees five above-average starting rotations. Roenicke said Friday he expects most division games to be close, which places more importance on the bullpen.
If that's indeed the case, reliever Will Smith figures to be a key piece in the Brewers' success this season. The left-hander is having a strong Spring Training, with a 0.87 ERA in 8 Cactus League appearances, building on a strong finish to 2014.
Smith did not allow an earned run in 11 appearances in September and finished the season with a 3.70 ERA in 78 games. Roenicke is expecting more of the same this year.
"I think coming into it, we're counting on him to pitch some high-leverage innings," Roenicke said Friday. "He's going to be a huge part of that bullpen and what we do and how I match up the seventh and eighth inning. He's going to be important."
Smith had a great first half with the Brewers in 2014, and then regressed before turning things around for the last month of the season. A similar trend has continued in camp, with Smith looking crisp over his last few appearances.
"My last two outings I felt really good out there, really strong," Smith said on Friday. "Me and the catchers are on the same page for everything now. I think I'm good to go now."
In his second Spring Training with the Brewers, Smith said he's more confident and comfortable in all aspects of the game. Now, it's just a matter of carrying that over into the regular season.
"It's definitely nice for your confidence to have a good spring and have good numbers," he said. "I feel ready for the season."
Austin Laymance is a reporter for MLB.com. This story was not subject to the approval of Major League Baseball or its clubs.