MadBum builds pitch count in sharp Minor League outing
Penultimate spring appearance for ace proves he's ready for season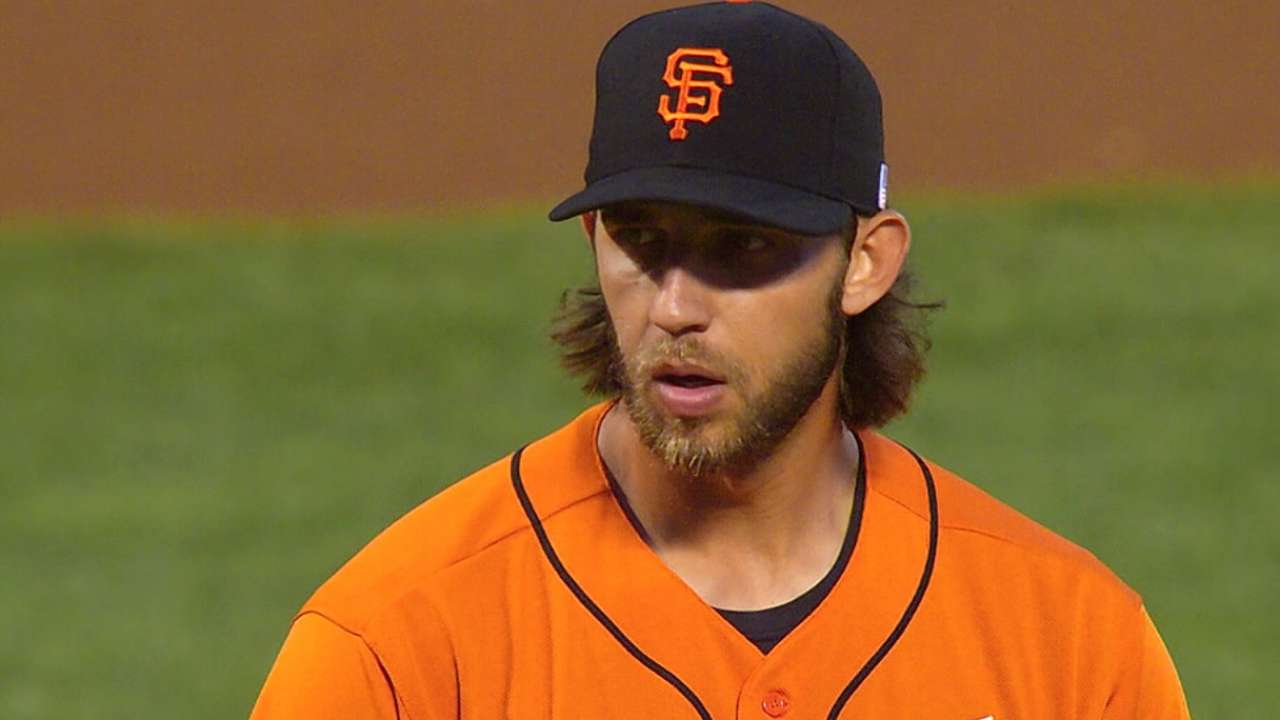 GLENDALE, Ariz. -- The World Series wasn't on the line and millions weren't watching, but Madison Bumgarner was just as dominant pitching in late March as he was in late October.
Five months ago the left-hander was dominating the Kansas City Royals under the bright lights as he led the Giants to a World Series championship. Friday, he was pitching under a hot Arizona sun in a Minor League game against the A's with fewer than 100 fans in attendance.
Different situation, but it was the same pitcher with the same demeanor.
"I try to be the same every time," Bumgarner said. "There's always going to be a little bit [of adrenaline] -- a good amount, not where it's overdone -- when you're pitching in front of 40,000-50,000 people that are either cheering for you, love you or hate you. It's always going to be a little different than this environment."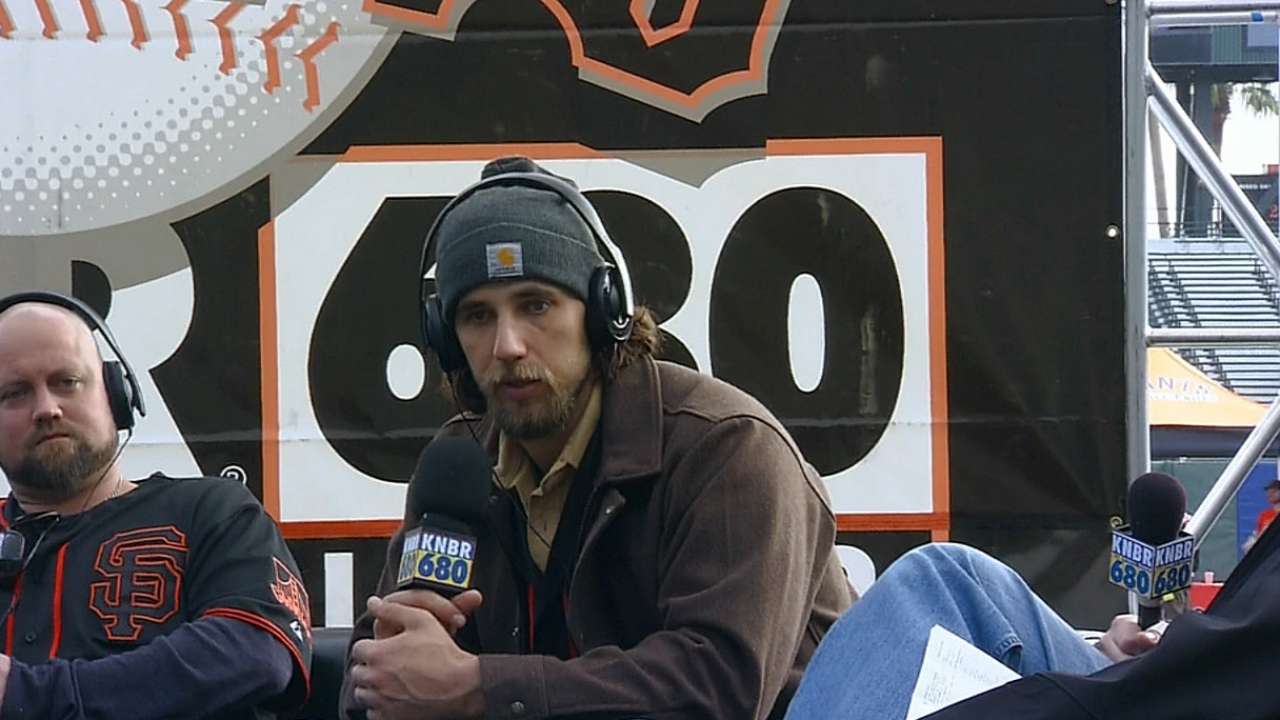 In his penultimate Cactus League outing, the Giants ace threw 92 pitches over six scoreless innings, allowing just two hits and striking out 11.
"I feel good about it," Bumgarner said. "I made a lot of good pitches today. There weren't that many that were bad I felt like. I felt dang good about it."
From start to finish it was clear the Minor Leaguers he was facing were no match for Bumgarner, who struck out eight of 12 batters faced from the end of the second through the fifth inning.
However, there were some hiccups.
Bumgarner walked one batter and hit two, including one in the head.
"That's the last thing I want to do is hit someone in the head," Bumgarner said. "Luckily -- I don't know if it glanced him or hit him solid, I don't know -- but it seemed like he was fine."
Minor hiccups aside, Bumgarner came into Friday's start with a goal of throwing 90 or more pitches and left with the mission accomplished.
And if having a great day on the mound wasn't enough Bumgarner went 1-for-1 at the plate, lining a 3-0 pitch into left for a base hit.
William Boor is a reporter for MLB.com. Follow him on Twitter at @wboor. This story was not subject to the approval of Major League Baseball or its clubs.