Rios not concerned over aggravated right thumb injury
Yost being cautious with outfielder, who may not play until Sunday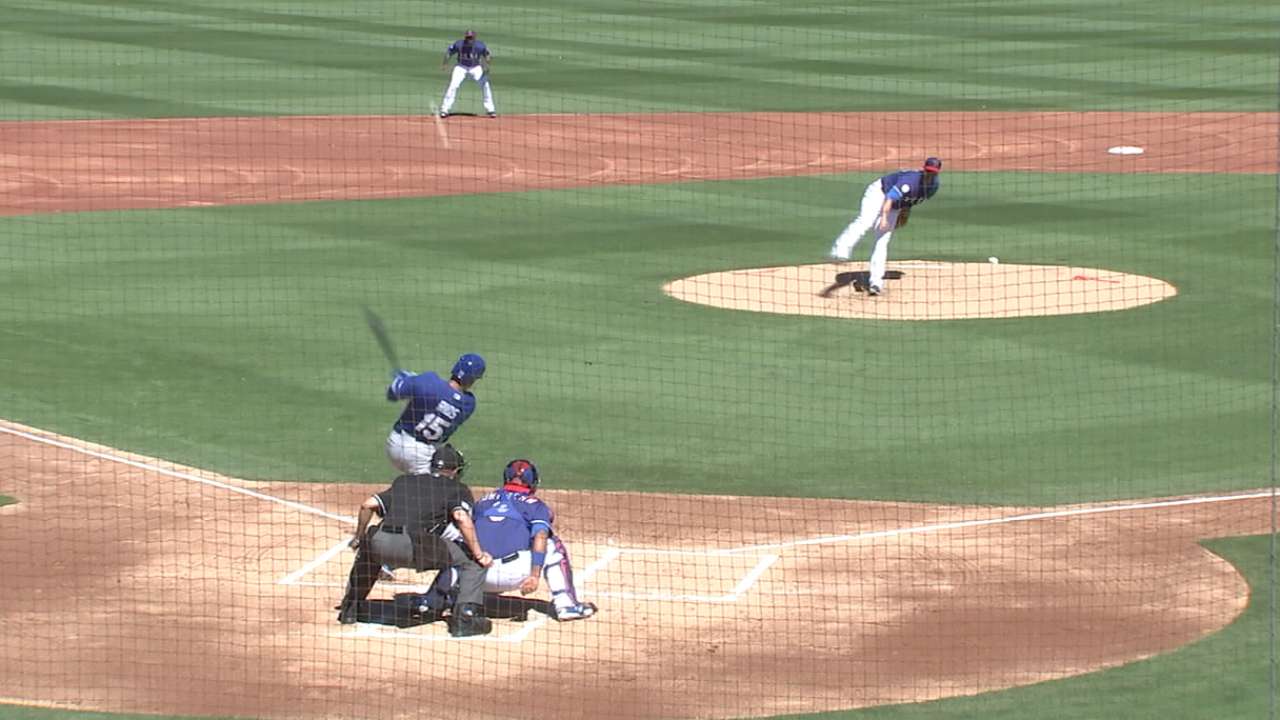 SURPRISE, Ariz. -- Royals right fielder Alex Rios' injured right thumb is not a major concern to him.
Rios aggravated the thumb injury -- the same injury that set him back last season and stripped him of his power (four homers in 2014) -- during his final at-bat Wednesday night.
"I didn't really hurt it that night, just irritated it," Rios said. "I consider it minor. If it was the regular season, I would be able to play today."
Rios then showed a reporter the thumb and compared it in size to his left thumb -- there was virtually no difference.
"As you can see, there is hardly any swelling left in it at all," he said. "I'll just have to manage the situation."
Rios had surgery on the right thumb area during the 2014 season.
"There was no structural problem or damage," Rios said. "It was just a matter of cleaning the area out to make sure there was no infection."
Manager Ned Yost said his level of concern about the injury this spring was minimal.
"He's going to be fine," Yost said. "He's ready to go. We just don't want to push it, not down here. We'll probably wait until Sunday to play him again."
Jeffrey Flanagan is a reporter for MLB.com. Follow him on Twitter at @FlannyMLB. This story was not subject to the approval of Major League Baseball or its clubs.