Regardless of role, Martinez pleased with progress
In competition for Cardinals' final rotation spot, righty shuts down Nationals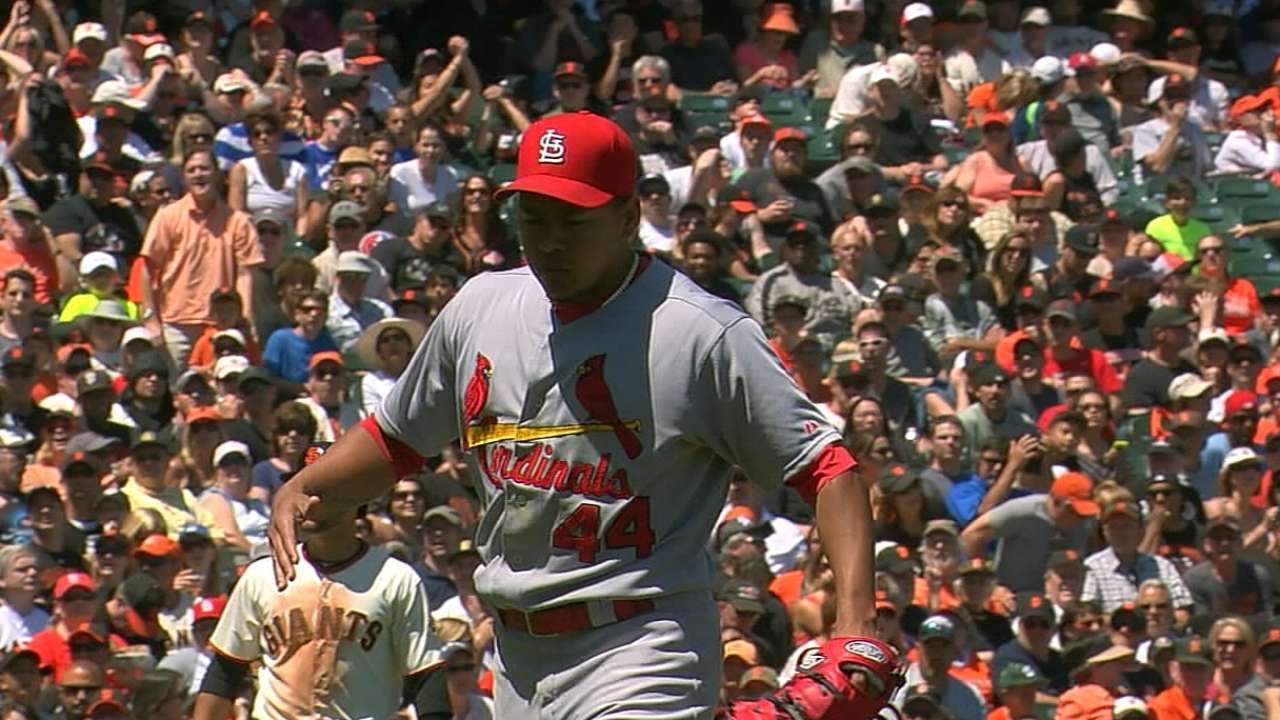 VIERA, Fla -- If Friday was indeed the final chance for Carlos Martinez to make his case to the Cardinals that he should earn the final spot in their rotation, the right-hander went out with a flourish, closing with what he considered his best outing of the spring.
Martinez limited the Nationals to five hits and one run over five innings, striking out six and walking two, during Friday's 1-1 tie at Space Coast Stadium.
Dan Uggla scored the Nationals' run off Martinez in the second inning on a double to center by catcher Jose Lobaton. Martinez said he settled into a groove after that, commanding his fastball to cruise through the Nationals' lineup through the next few innings.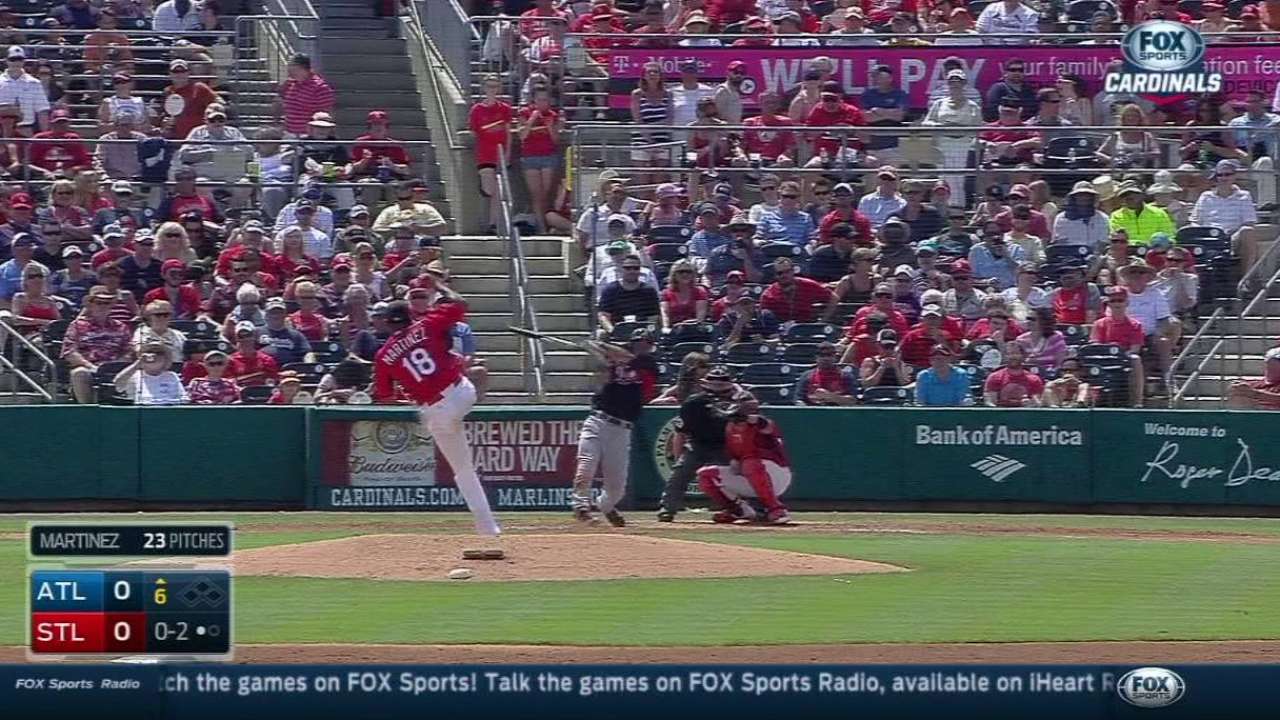 Martinez is also competing with Marco Gonzales and Jamie Garcia for the No. 5 spot. In his four Grapefruit League starts, Martinez, 23, has allowed seven runs but struck out 16 in 16 innings.
"I've been working hard," Martinez said through an interpreter. "Some of the outings haven't gone as good as I've wanted to, but I'm just trying to learn from that and get better every day."
Martinez made seven starts for the Cardinals last season, and he has expressed a desire in the past to start. He said, however, that he would be open to beginning the season either in Triple-A as a starter or in the Majors as a reliever.
"Right now I'm fighting to be a starter," Martinez said. "But if they call me into the bullpen I'm going to be ready for the team. I just want to help the team win, and I'm going to be ready when my name gets called."
Jamal Collier is a reporter for MLB.com. Follow him on Twitter at @jamalcollier. This story was not subject to the approval of Major League Baseball or its clubs.