A-Rod makes first 180-foot dashes of spring
Yanks DH runs first to third, second to home against Phillies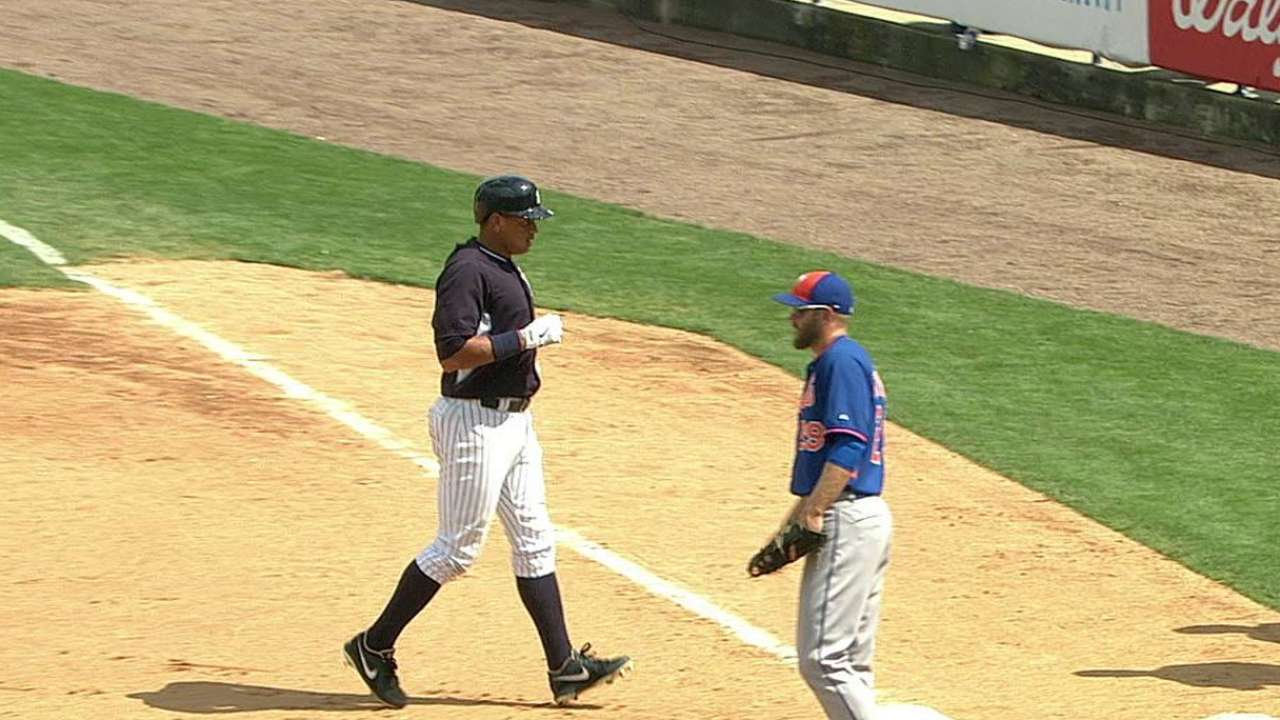 CLEARWATER, Fla. -- As Alex Rodriguez checks the boxes off his mental to-do list this spring, he was waiting for an opportunity to make the pair of 180-foot dashes from first to third and second to home. Both were knocked out on a busy Friday afternoon.
Rodriguez went from first to third on Stephen Drew's second-inning double, then scored from second base on Chris Young's two-run single in the fifth. For good measure, Rodriguez even tried to score on a fly ball to right field, a play that ended with him being tagged out.
"I know it didn't look good, but it felt good," Rodriguez said.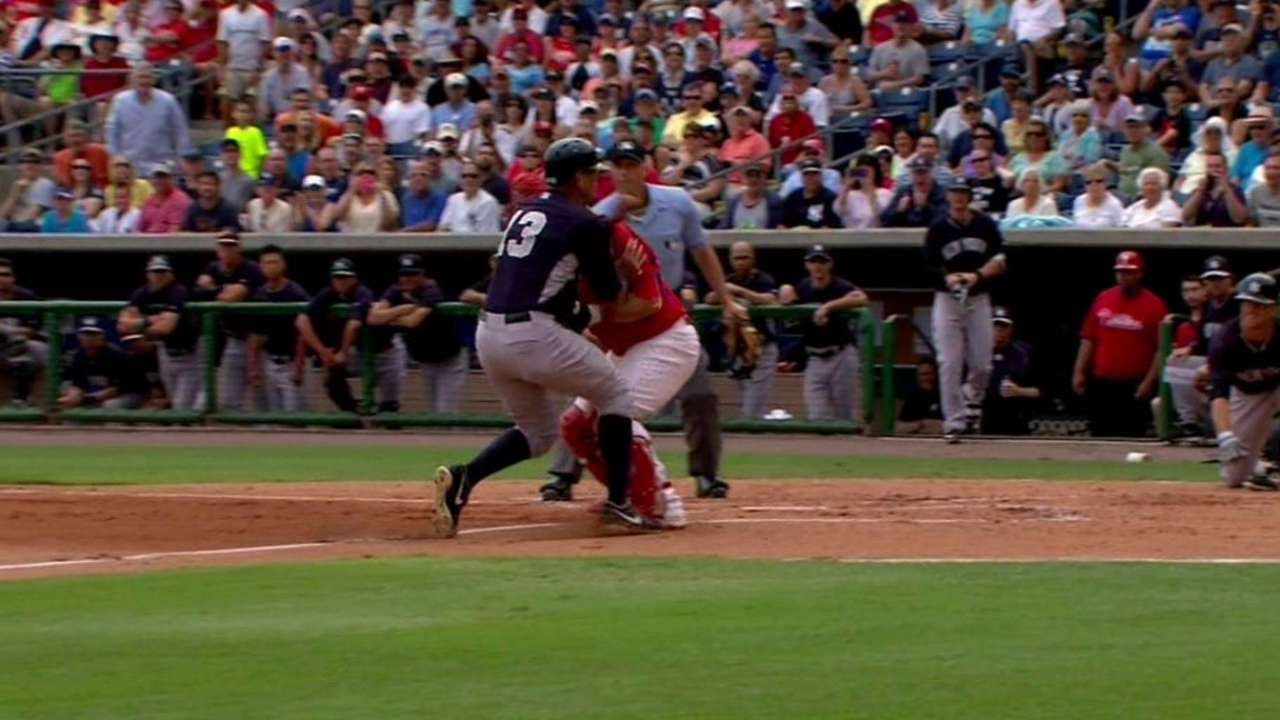 Rodriguez has mostly been running station-to-station on the basepaths this spring, and he has joked about a lack of foot speed coming off two significant hip surgeries. He has been working on those stopwatch times with strength-and-conditioning coach Matt Krause.
"If I can just keep making small strides every day, I'll take that," Rodriguez said.
Yankees manager Joe Girardi offered a positive review of Rodriguez's in-game running on Friday, and said that he was not worried during the game, because those are the types of things Rodriguez will have to do in the regular season.
"Probably more than [Rodriguez] wanted to see, but I thought he was moving pretty good. I really did," Girardi said.
On the play at the plate, Rodriguez tagged up at third base on Young's fly ball to medium-depth-right field. Jeff Francoeur's strong throw arrived in time to nab Rodriguez.
"It was a pretty good throw, but you're going to take that chance with that being the second out," Girardi said. "Maybe if it's the first out, you don't take it. But you're going to take that chance, and Francoeur's always been a good thrower."
Seeing the ball arrive before him, Rodriguez slowed up rather than slide or crash into catcher Cameron Rupp.
"I told him my next at-bat, I would've been really hurting," Rodriguez said. "I would have had the short end of that stick."
Bryan Hoch is a reporter for MLB.com. Follow him on Twitter @bryanhoch and read his MLBlog, Bombers Beat. This story was not subject to the approval of Major League Baseball or its clubs.