Mets fear Murphy could miss Opening Day
Second baseman will rest unless club is certain he can play in season opener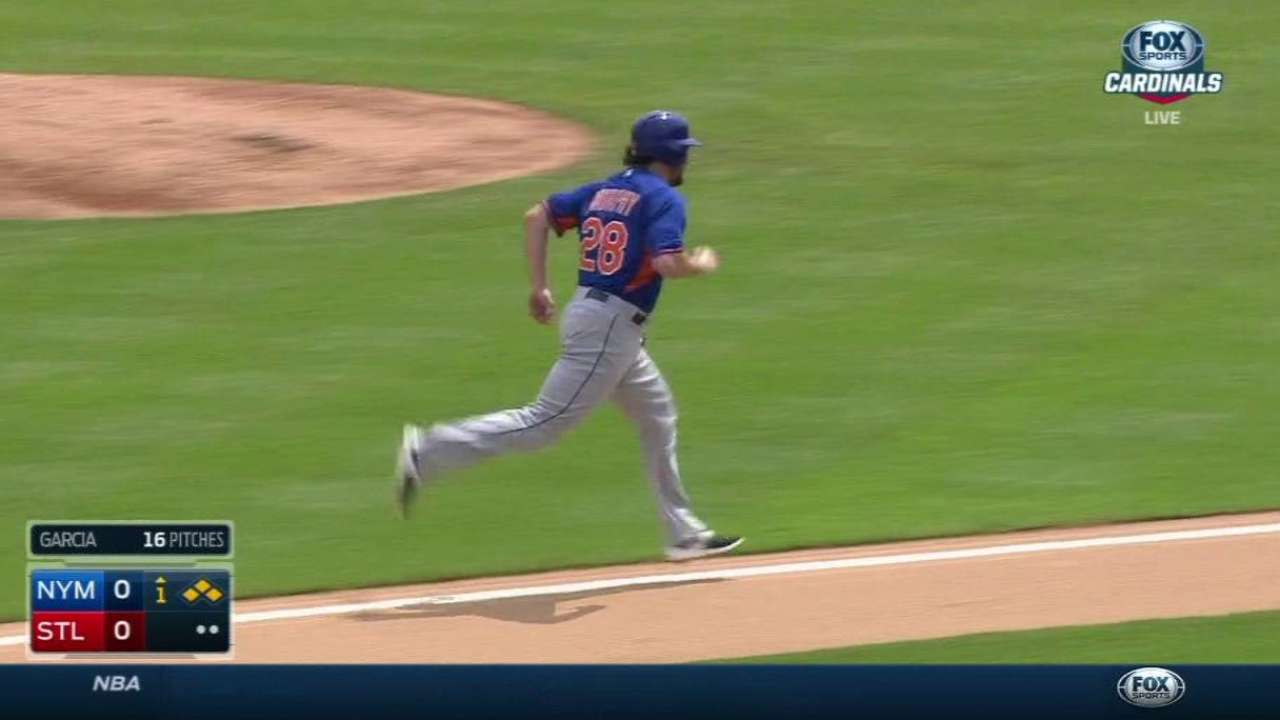 JUPITER, Fla. -- Daniel Murphy's sluggish progression back from a strained right hamstring has the Mets questioning his readiness for Opening Day, increasing the odds that either Matt Reynolds or Danny Muno will make the team.
Murphy, who has not played since March 19, continued hitting and running on Friday at the Mets' Spring Training complex. But with only six Grapefruit League games remaining before the Mets head to Texas for a pair of exhibitions, manager Terry Collins is growing concerned about Murphy's ability to work his legs into game shape.
"He's running out of time," Collins said. "I got word of what he did today, and we certainly have to speed it up a little bit. I'm getting a little concerned that he's not going to have enough time."
What's clear is that the Mets will not use Murphy in a Grapefruit League game unless they are sure he will be ready for Opening Day. Avoiding that will allow the club to backdate a potential stint on the disabled list nine days, meaning Murphy would be eligible to return for the Mets' sixth game of the season on April 12 in Atlanta. But if Murphy plays next week and experiences a setback, that benefit disappears. One alternative option is to leave Murphy in Florida while the Mets travel to Texas, then have him rejoin the team in Washington for Opening Day.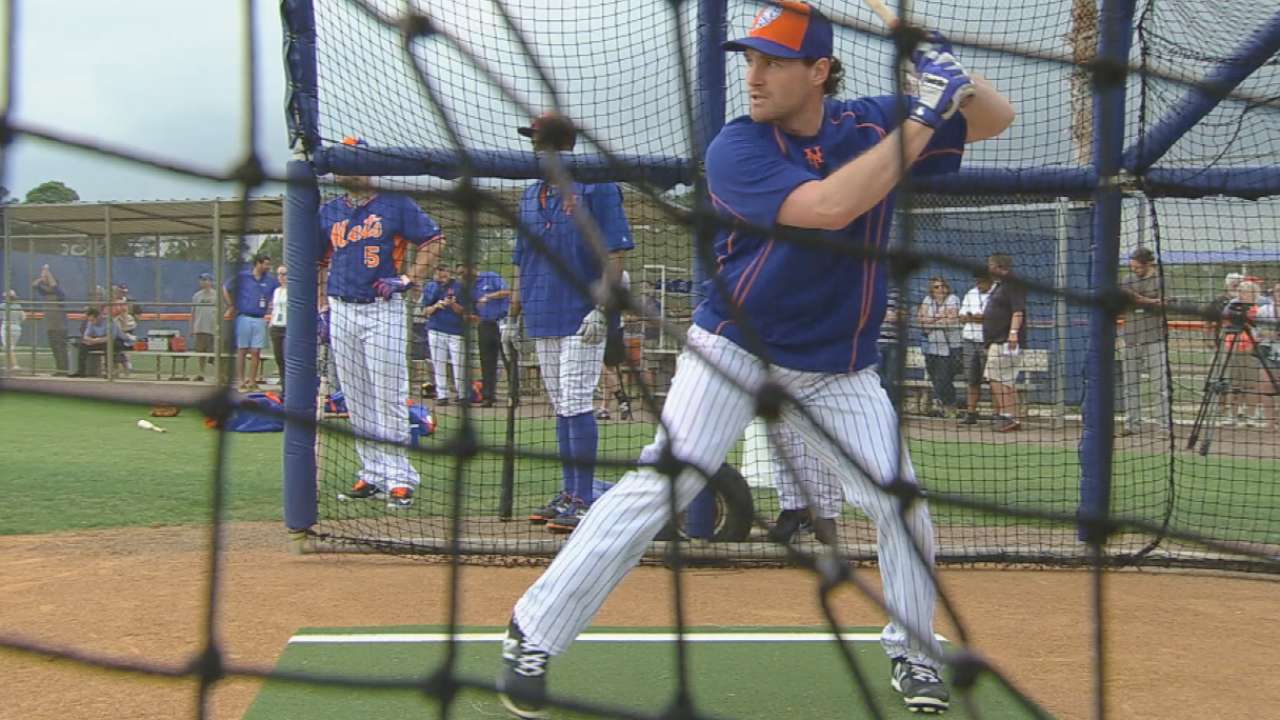 "It's really going to depend on what we see and how he feels, and what else is going on," general manager Sandy Alderson said. "He's in a progression. That's an appropriate protocol for his injury. Any hamstring is typically a minimum of a couple of weeks, and so for him to come back sooner than roughly Opening Day would be a little surprising. But given the way he felt and the fact that it was a very mild strain, it's still a possibility he will be ready. But I don't think it's anything we can predict right now."
If Murphy misses his second straight Opening Day (he spent last year's opener on paternity leave), Reynolds would be the leading candidate to replace him by virtue of his .378 Grapefruit League average and .995 OPS. The Mets have also discussed Muno as an option, potentially starting Ruben Tejada at second base and slotting Muno on the bench.
For now, those decisions depend entirely on Murphy's health.
"He's trying to be cautious a little bit, and I totally understand that," Collins said. "You don't want to redo it. But we've got to get him some at-bats, and we're running out of days for that."
Anthony DiComo is a reporter for MLB.com. Follow him on Twitter @AnthonyDicomo. This story was not subject to the approval of Major League Baseball or its clubs.