Betts locked in for Red Sox
Center fielder is hitting .487 this spring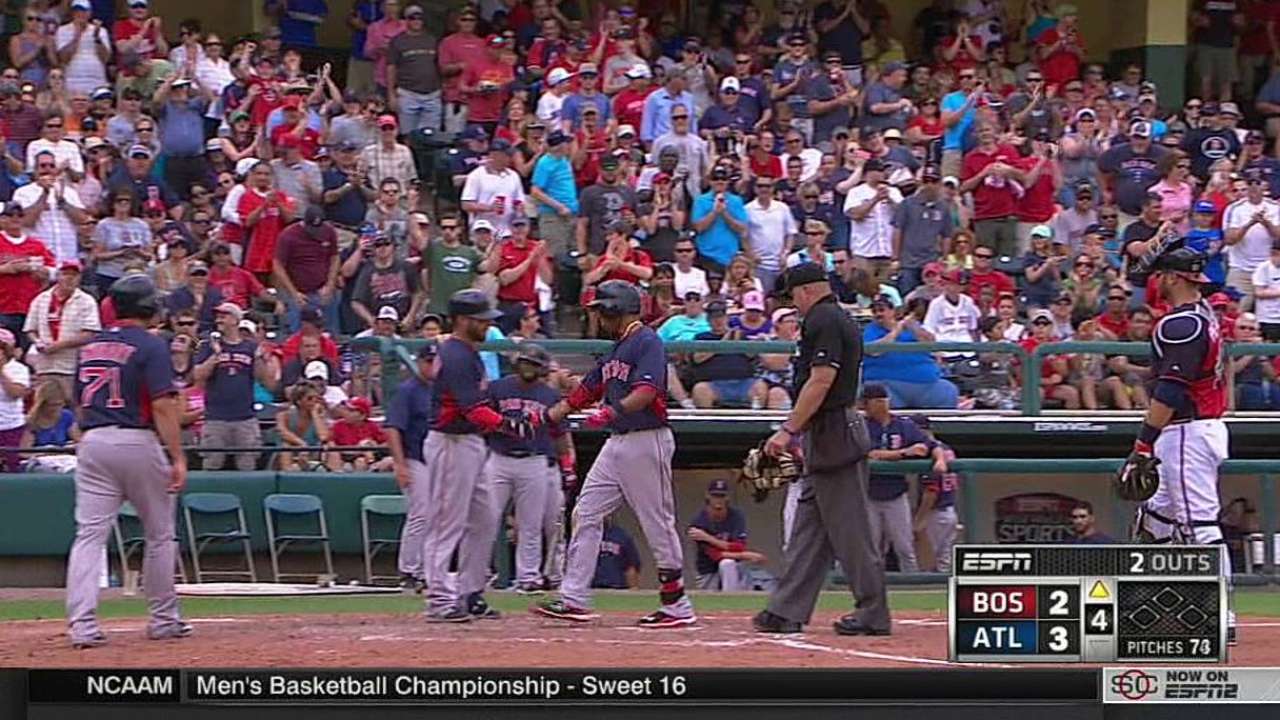 LAKE BUENA VISTA, Fla. -- Another day, another stellar showing by Red Sox center fielder Mookie Betts.
In Friday's 4-2 loss to the Braves, Betts clubbed a two-run homer as part of a 2-for-3 afternoon that also included a stolen base, a walk and a diving catch in center field.
Betts is hitting .487 (19-for-39) in Grapefruit League action.
"We talked about it before the game," said Red Sox manager John Farrell. "He seemingly is on time all the time at the plate. He's never seen the guy before, [Julio] Teheran. Second pitch is a line-drive basehit. He takes a lot of good pitches off the plate to stay in command of the count for the base on balls.
"Obviously the two-run homer, he's done it a few times where guys try to pound him in and he's so quick in there that he's capable of that. It's been very exciting to see and it hasn't [just] been against pitchers that might not be seen during the regular season. He's facing some of the better pitchers that we're going to be facing this season."
While Betts continues to be a daily focus due to his strong performances, he is keeping a level head.
"I don't look at it any different than any other day," said Betts. "I just had had to do a couple of more things, but it's always nice to be able to do those things and just be able to affect the game in many different ways."
The sliding catch Betts made against Phil Gosselin got Clay Buchholz out of a bases-loaded, two-out jam in the fifth.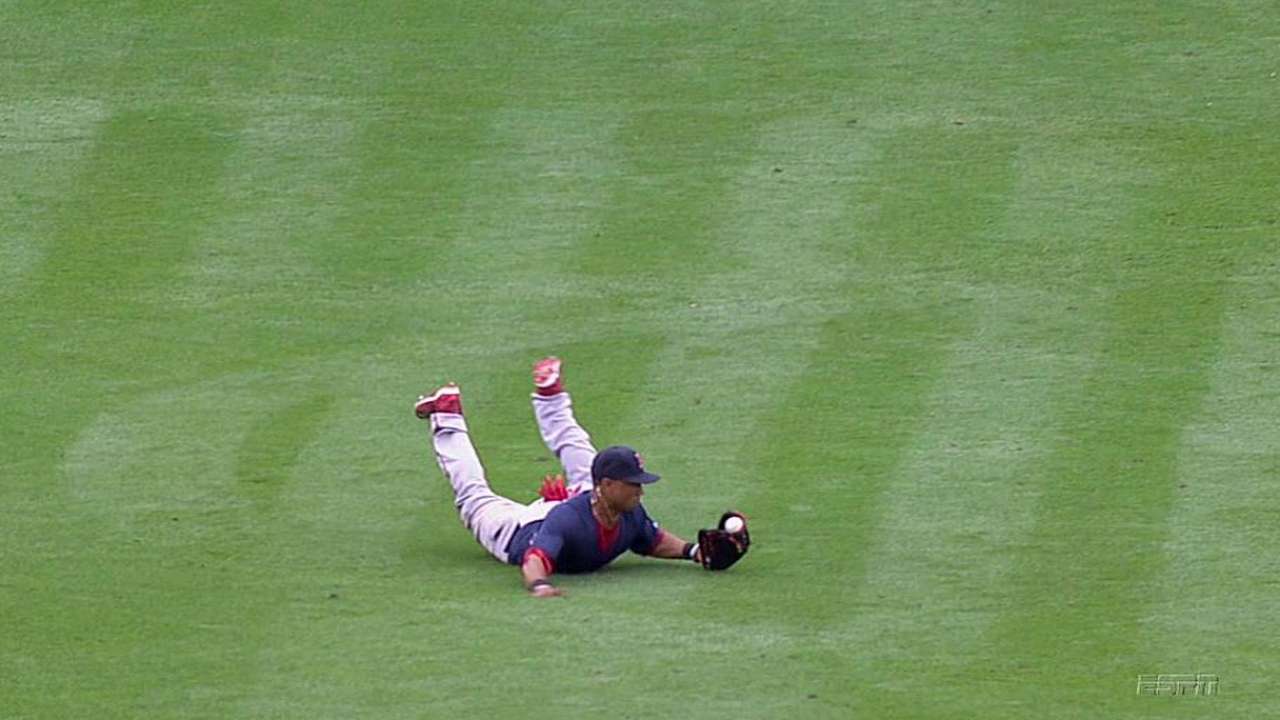 "It was a full swing so it kind of threw me off," said Betts. "My first instinct was to go back to catch it and [Daniel] Nava and [Rusney] Castillo did a good job on my sides to say 'in, in, in', so I was able to adjust and catch it."
Ian Browne is a reporter for MLB.com This story was not subject to the approval of Major League Baseball or its clubs.