Twins likely to name fifth starter Saturday as roster solidifies
Molitor expects to get close to 25-man roster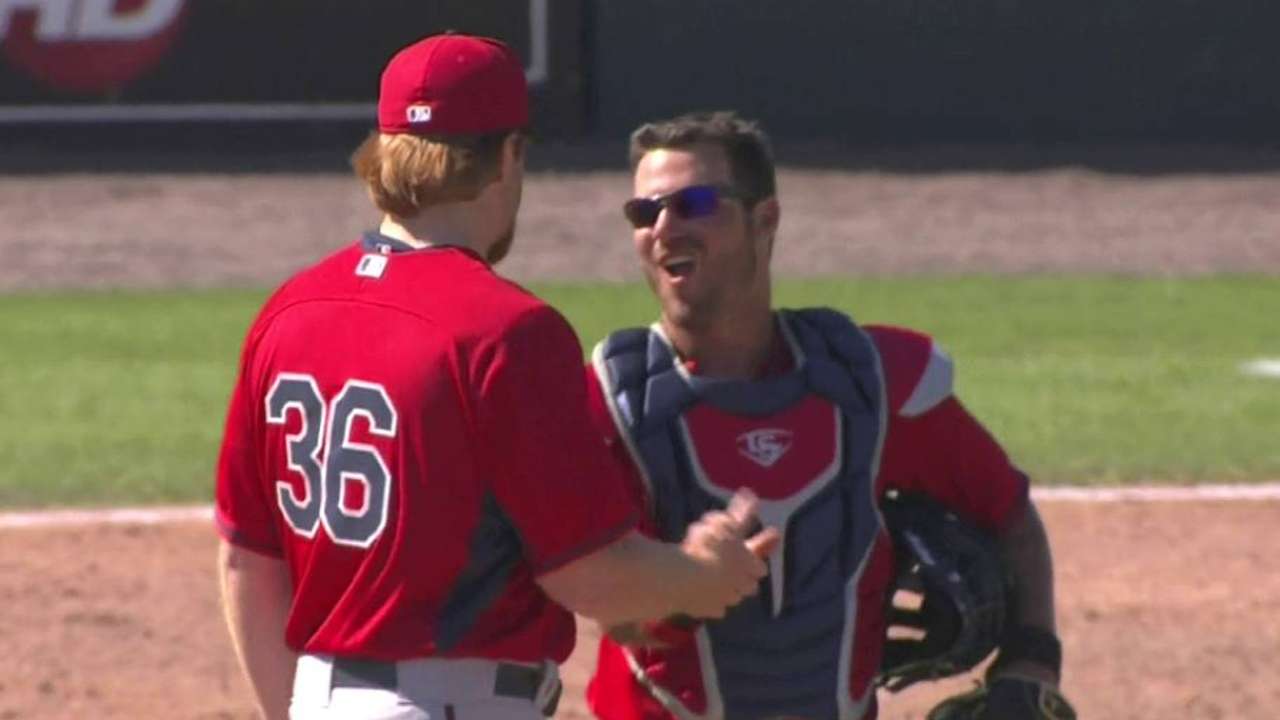 FORT MYERS, Fla. -- The Twins' roster situation is set to become much clearer on Saturday as manager Paul Molitor said more cuts are coming, and he expects to name the club's fifth starter.
The Twins also opened a spot on the 40-man roster on Friday as they outrighted reliever Lester Oliveros to Triple-A Rochester. He went through waivers unclaimed and leaves the Twins with 39 players on their 40-man roster.
Non-roster invitee Blaine Boyer is the most likely to be added to the roster, as the right-handed reliever has impressed this spring. Boyer, who can opt out of his Minor League contract on Monday if he's not added to the 40-man roster, has posted a 1.86 ERA in 9 2/3 innings.
Molitor also said he'll name the club's fifth starter between left-hander Tommy Milone, right-hander Mike Pelfrey and right-hander Trevor May. Milone is the favorite at this point, which would likely mean Pelfrey would head to the bullpen and May would start the year at Triple-A Rochester. Molitor wouldn't tip his hand on what decision is coming, but May turned in an uneven performance in his start in the Twins' 4-2 loss to the Pirates on Friday, and Pelfrey isn't listed among the club's upcoming probable pitchers.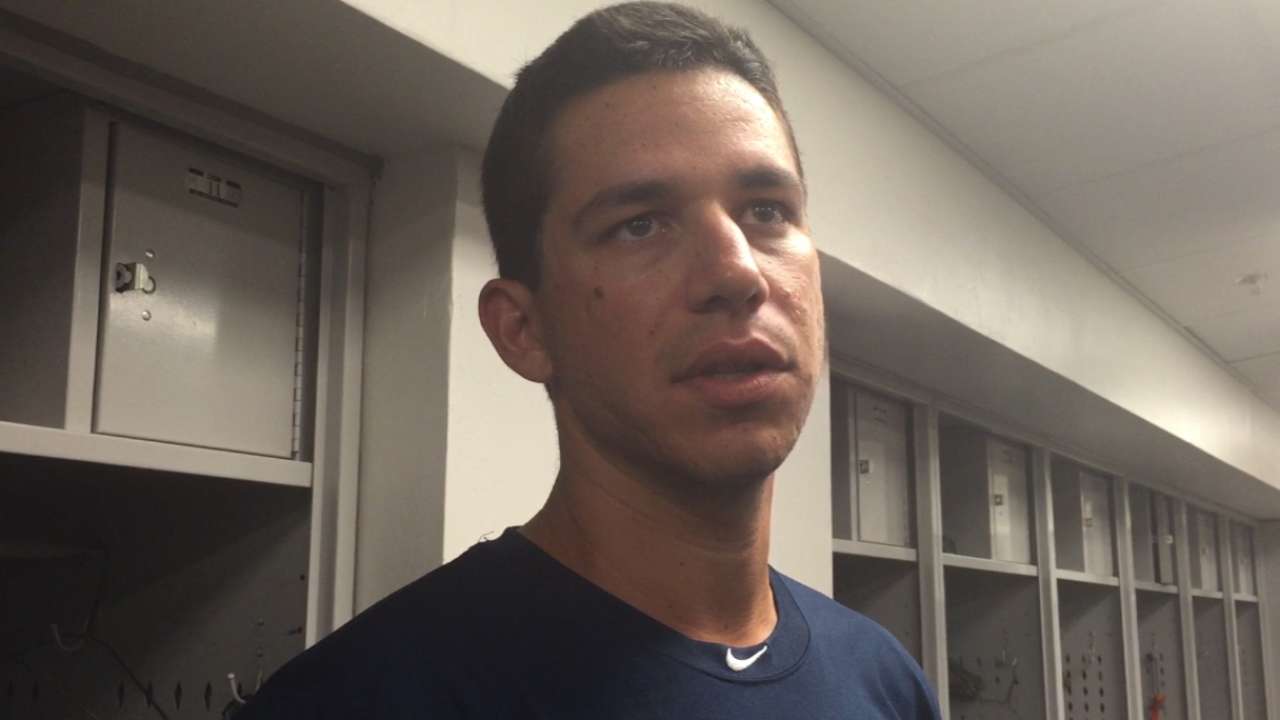 Molitor said the announcements will come after he meets with general manager Terry Ryan before Saturday's game against the Phillies. The Twins have 35 players left in camp, so it means they still need to cut 10 players, though Molitor said not all 10 will come on Saturday.
"We'll have clarity on that tomorrow," Molitor said. "And potentially a couple other roster moves that might come tomorrow, too. But I need to follow up with Terry after our meeting this morning and see where that takes us. It won't be the 25-man, but it'll be close."
Rhett Bollinger is a reporter for MLB.com. Read his blog, Bollinger Beat, and follow him on Twitter @RhettBollinger. This story was not subject to the approval of Major League Baseball or its clubs.