Locke makes case for rotation spot in close contest
Lefty competing with Worley, Morton; Bucs pleased with options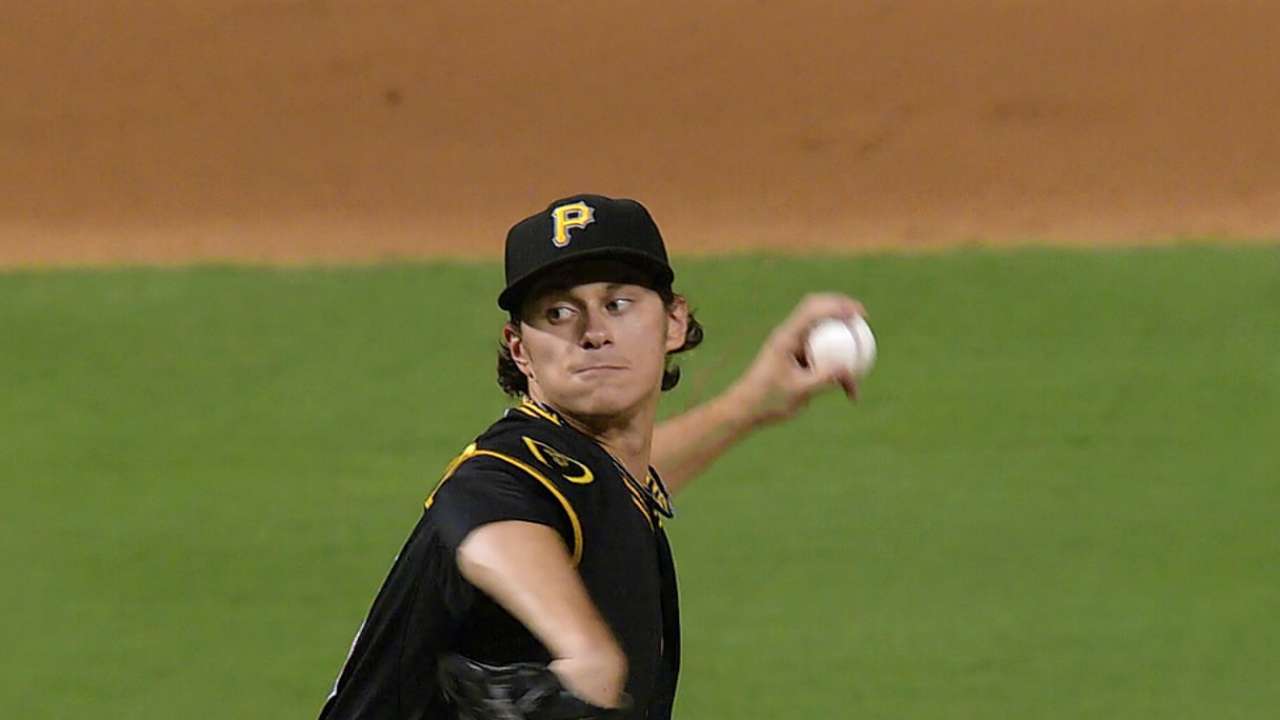 FORT MYERS, Fla. -- Often, Spring Training battles are won on default. Managers and front office executives like it that way, for "players to make the decision for us." The Pirates have certainly experienced plenty of those.
Not this one. Sorry, but Jeff Locke and Vance Worley aren't going to do anyone any favors when it comes to the contested spot in the rotation. And the Bucs couldn't be happier about it.
"It's so closely contested on all fronts, it's just been fun to watch," manager Clint Hurdle said Friday, after watching Locke allow two runs in 5 2/3 innings to pick up the rain-abbreviated, seven-inning 4-2 win over Minnesota. "It's not going to be easy by any means -- we've beat that [angle] to death."
Locke's outing came the day after an unconventional effort by Worley, who allowed five runs to the Braves in the first inning and nothing the next five innings.
"Today was a really big step because [I] stretched out to 100 pitches," said Locke, whose previous longest Grapefruit League outing had been three-plus innings. "I'm healthy, strong. Felt good. I like where I'm at; I feel like I'm where I need to be."
This was Locke's third spring start, along with one relief appearance. In 13 2/3 innings, he has given up 19 hits and 10 runs, with a 9-5 strikeouts-to-walks ratio. In four starts, Worley has allowed 17 hits and 10 runs in 17 innings, with a phenomenal 11-to-1 strikeouts-to-walks ratio.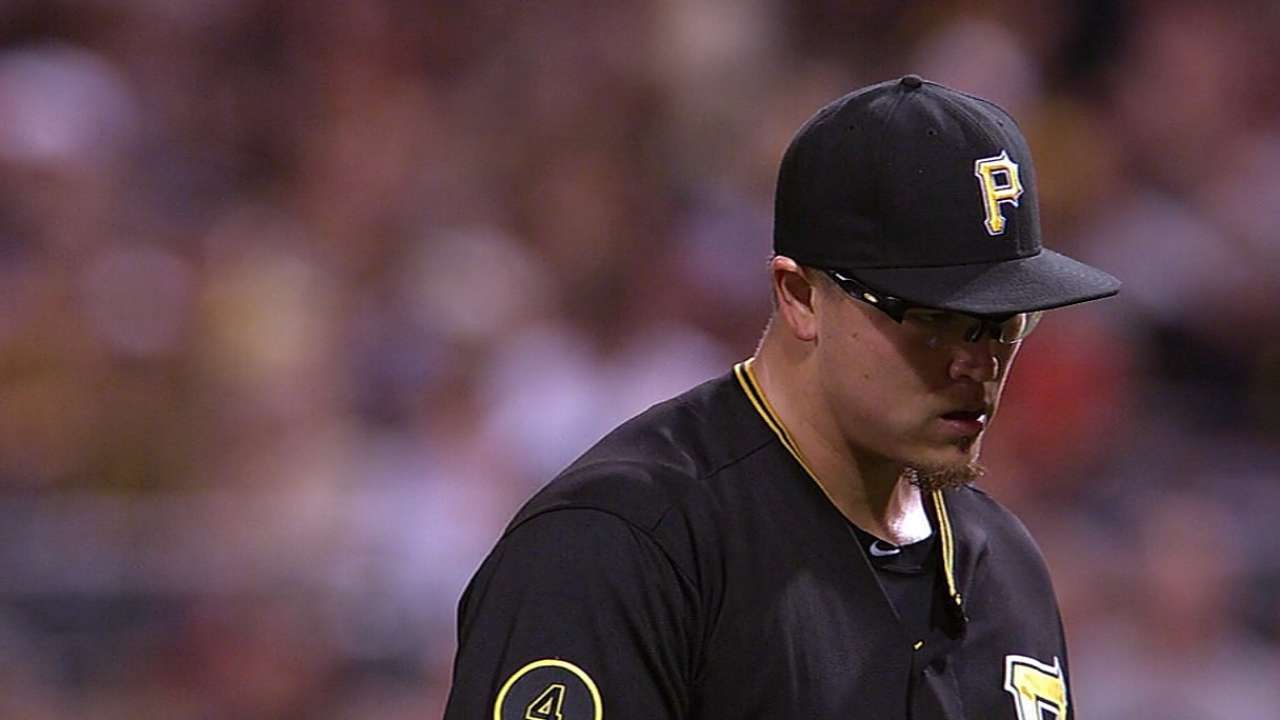 In making any personnel decisions, the Pirates not only try to look beyond the stark numbers but also place great value on considering a broader picture.
"We pride ourselves in being process, not outcome, driven," general manager Neal Huntington said.
Added Hurdle: "What they've done in Spring Training plays a part. But we also look at the work both have done in a Pirates uniform. We know we've got two quality men."
The fates of Worley and Locke may depend not only on each other, but also on Charlie Morton. Huntington reiterated that "our intent is to have Charlie in the rotation" from the beginning of the season. Morton's start on Saturday against Toronto will go a long way toward making that call.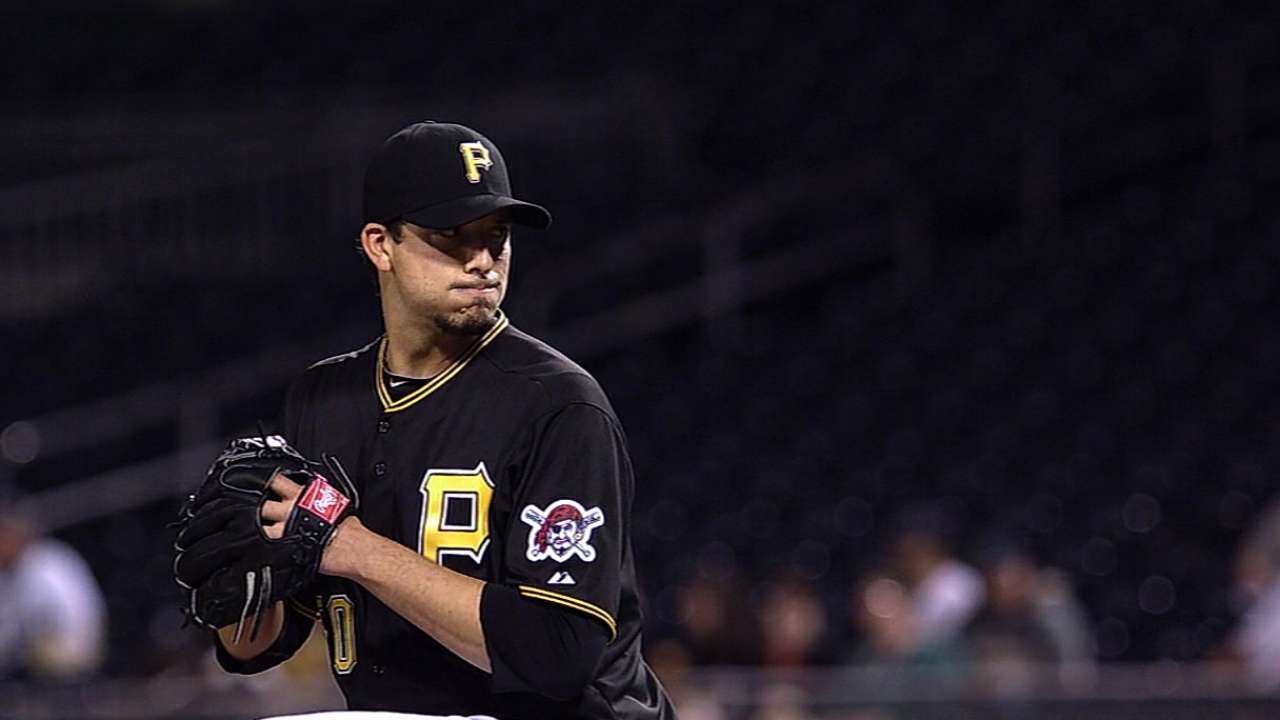 "We want to see how his next outing goes," Huntington said. "We want to make sure he's put into a situation to be successful. [Morton's Saturday start] will play a role, but it won't be the deciding factor."
If Morton gives off the green light, either Worley or Locke will be in the visitors' bullpen in Cincinnati on April 6. It's that simple, really.
"We have the luxury of being in a really good spot," Huntington said. "Both of those guys deserve to be in Major League rotations and will make quality starts for us this year. If Charlie is good, Vance or Jeff will protect our rotation [from the bullpen]."
"For sure, we'll need both of us to win and be successful," Locke concurred. "That's the most impressive thing -- we both just want to win."
Tom Singer is a reporter for MLB.com and writes an MLBlog Change for a Nickel. Follow him on Twitter @Tom_Singer. This story was not subject to the approval of Major League Baseball or its clubs.