Top prospect Bryant aims to break Epstein's track record
Cubs president of baseball operations hasn't had a rookie debut on Opening Day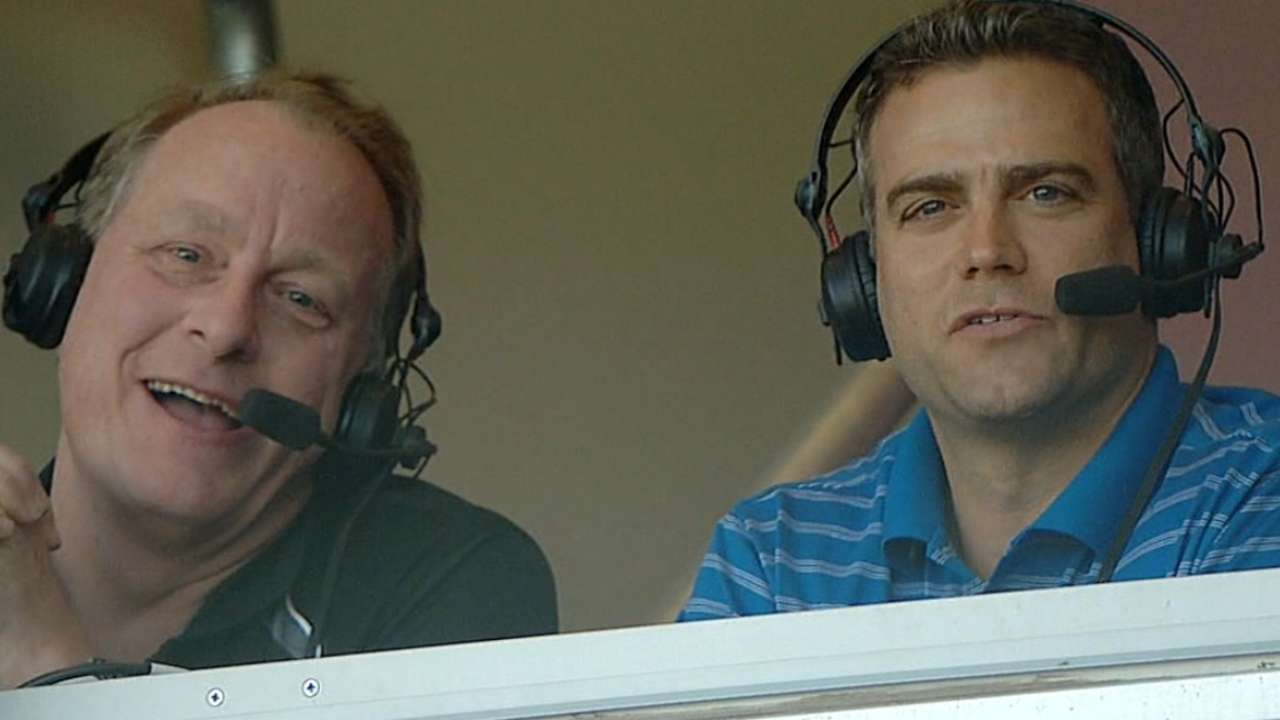 MESA, Ariz. -- Whether or not Kris Bryant will be on the Cubs' Opening Day roster has been a hot topic, and president of baseball operations Theo Epstein said Friday that no decision has been made regarding the team's top prospect.
In his career, Epstein has never had a player make his Major League debut on Opening Day, other than a Rule 5 Draft pick or a Japanese player. While most of the focus has been on Bryant's callup being linked to the start of the service time clock, Epstein said this is not a business decision.
"It's for baseball reasons, and it hasn't been about anything else besides baseball reasons," Epstein said Friday. "We spend a lot of time thinking about which players to draft, how to get them off to a good start in their professional careers, how to help them advance in the Minor Leagues, how to help them make that final leap to the big leagues and when and how to do it to put them in a position to succeed."
Bryant has been the center of attention because of his Major League-leading nine home runs and .406 batting average through Thursday, and because his agent, Scott Boras, has been outspoken about how the third baseman is being treated.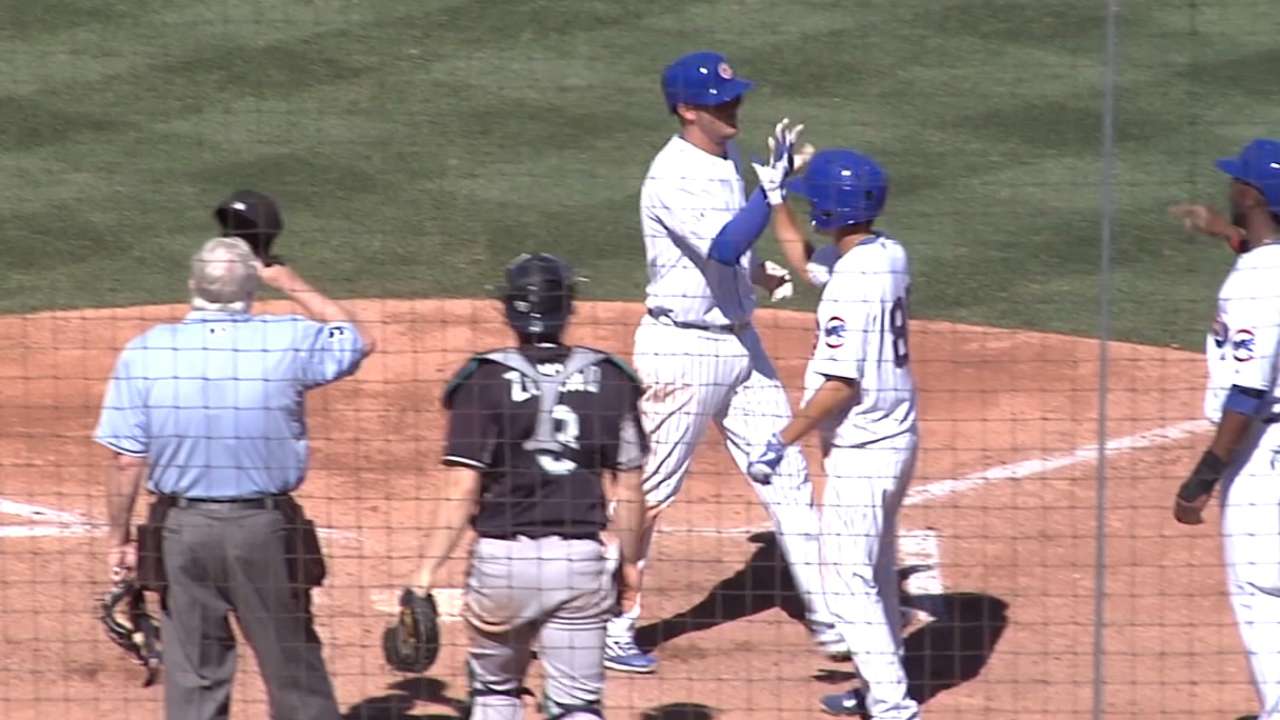 "It's not about business," Epstein said. "People are trying to make this about business. There are valid baseball reasons. The process of developing a player, taking them from amateur to Major League player and every step along the way, that's a baseball process and those are baseball decisions, and that's what we're doing here."
The Cubs are considering all the variables regarding which players make the Opening Day roster, Epstein said. The team may want someone to start in the Minor Leagues to get into a good rhythm, to give someone else on the roster a chance to play, and to have time to adjust to the cold weather.
What Epstein is looking for is the right moment. Last year, the Cubs promoted Javier Baez and Jorge Soler to the big leagues, and both moves came when the team was on the road in hitter-friendly ballparks.
Bryant is aware of Epstein's track record regarding promoting players.
"I look at it as, 'Why not me?'" Bryant said Friday. "I think I'm the type of guy who can go out there and do it. I've made it a point of mine to show them that I can."
Epstein was not ready to announce where Bryant will play.
"We haven't made a decision yet," Epstein said. "We're going to make a good baseball decision based on what we think is best for his development, and what's best for the team and the organization and other players affected."
Carrie Muskat is a reporter for MLB.com. She writes a blog, Muskat Ramblings, and you can follow her on Twitter @CarrieMuskat. This story was not subject to the approval of Major League Baseball or its clubs.