Norris not concerned about his spring struggles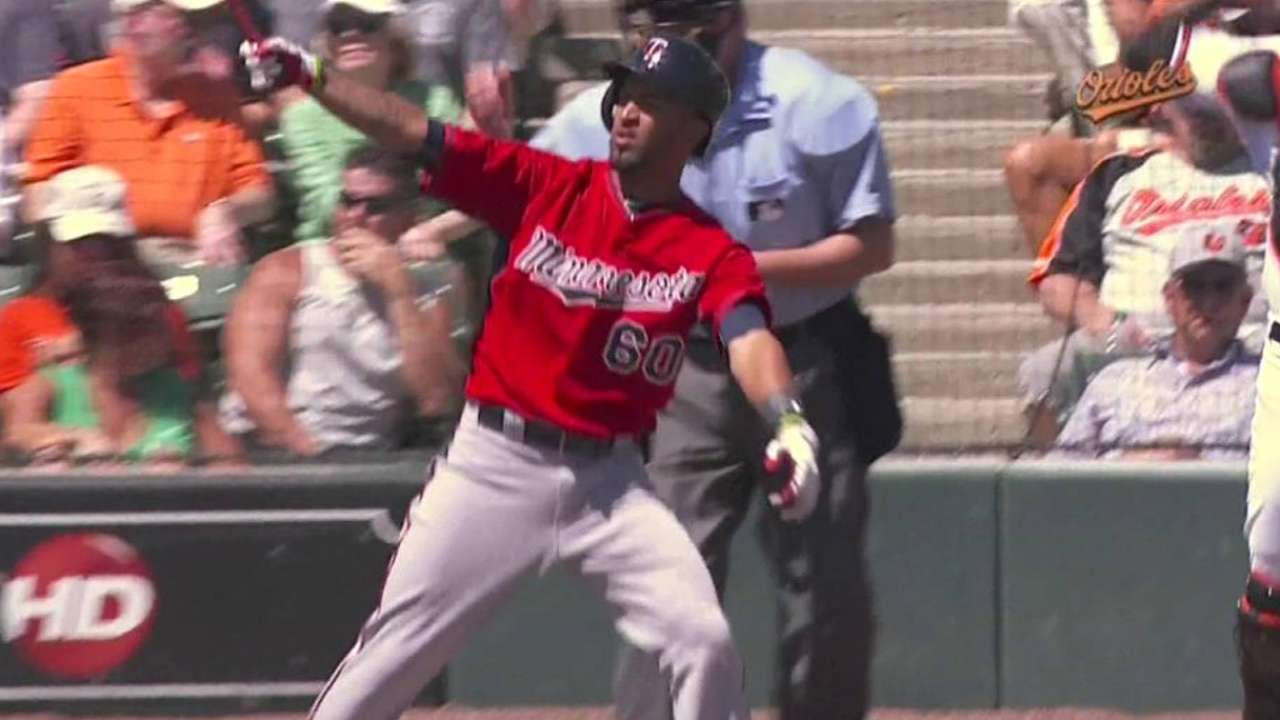 SARASOTA, Fla. -- Orioles starter Bud Norris' stats didn't count in Friday's canceled game, but the right-hander was still able to get his work in, throwing four innings and finishing up with 20-25 more in the indoor cages.
Norris gave up three runs -- including a solo homer from Tampa Bay's Rene Rivera in the third -- as he continued to have what he called an "interesting" spring campaign.
"Every outing I've given up a home run," said Norris, who has allowed five homers in four official spring starts.
"But you are trying to work on things, trying to get comfortable out there. We had a great year last year and [now we're] just trying to get the ball rolling again. Different beast, obviously in the regular season and postseason.
"So when you are coming down here and trying to get results and work on things, it's hard to not get the results. But I'm not worried about the ERA, I'm just trying to stay healthy and that's how I feel."
Norris has allowed 12 earned runs over 11 2/3 innings and manager Buck Showalter said health-wise Norris is fine. So, what's been the issue?
"Command has not been very good, as good as he's capable of," Showalter said. "He's an athletic guy, can throw it where he wants to most of the time. He hasn't been very consistent with that yet. He's crisp with most things, just not [with the] consistency of command."
Norris admitted not getting results has been a little frustrating, but he's trying to keep the big picture in mind.
"It doesn't count. That's why we are down here, to get the work in, and they give us the six weeks," Norris said.
"[There's] a little bit of frustration just because I care. I am competitive and I want to go out there and do well and put up zeros. But talking to [pitching coach Dave Wallace], [bullpen coach Dom] Chiti and some other guys we're about the process right now, so keep plugging in and we only have got 10, 11 days left. So I'm getting excited."
Brittany Ghiroli is a reporter for MLB.com. Read her blog, Britt's Bird Watch, and follow her on Facebook and Twitter @britt_ghiroli. This story was not subject to the approval of Major League Baseball or its clubs.