Harvey celebrates b-day with breezy outing
Mets' ace fans five, allows one run in 4 1/3 innings against split Cardinals squad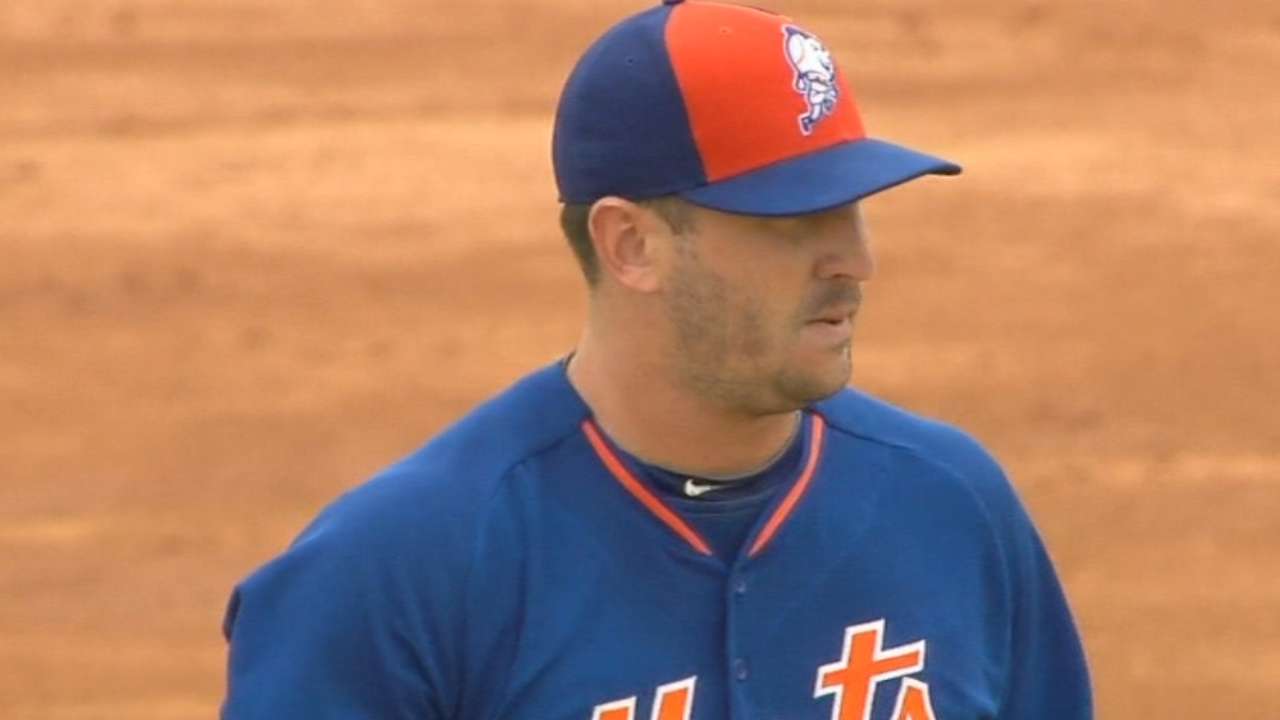 JUPITER, Fla. -- Consider this mathematical improbability: Matt Harvey was one of four Mets players to celebrate a birthday on Friday, receiving an early-morning cake in the clubhouse alongside outfielder Michael Cuddyer and catcher Johnny Monell. (The fourth, outfield prospect Brandon Nimmo, is in Minor League camp.) But Harvey's celebration did not linger. At age 26, there was much work to do.
It certainly seemed like business as usual later in the day, when Harvey waited out a brief rain delay before setting a spring high of 80 pitches in his 4 1/3-inning, one-run outing against the Cardinals in the Mets' 5-4 loss. Though Harvey was less efficient than he would have liked, the most remarkable aspect of his afternoon was how unremarkable it all seemed. He was just plain old Harvey, hitting 97 mph on a notoriously slow Roger Dean Stadium radar gun while keeping the Cardinals largely off the basepaths.
"He's obviously healthy," manager Terry Collins said. "Another nice outing for him against a good team."
After giving up a leadoff double in the first to Peter Bourjos that resulted in a sacrifice fly, Harvey retired eight in a row until Bourjos reached again on a strikeout and wild pitch. He struck out five in total, walking none and allowing three hits.
Harvey then drove his gray Maserati back to Port St. Lucie, Fla., where he planned to spend the rest of his birthday watching college basketball alongside his parents, who are visiting from Connecticut.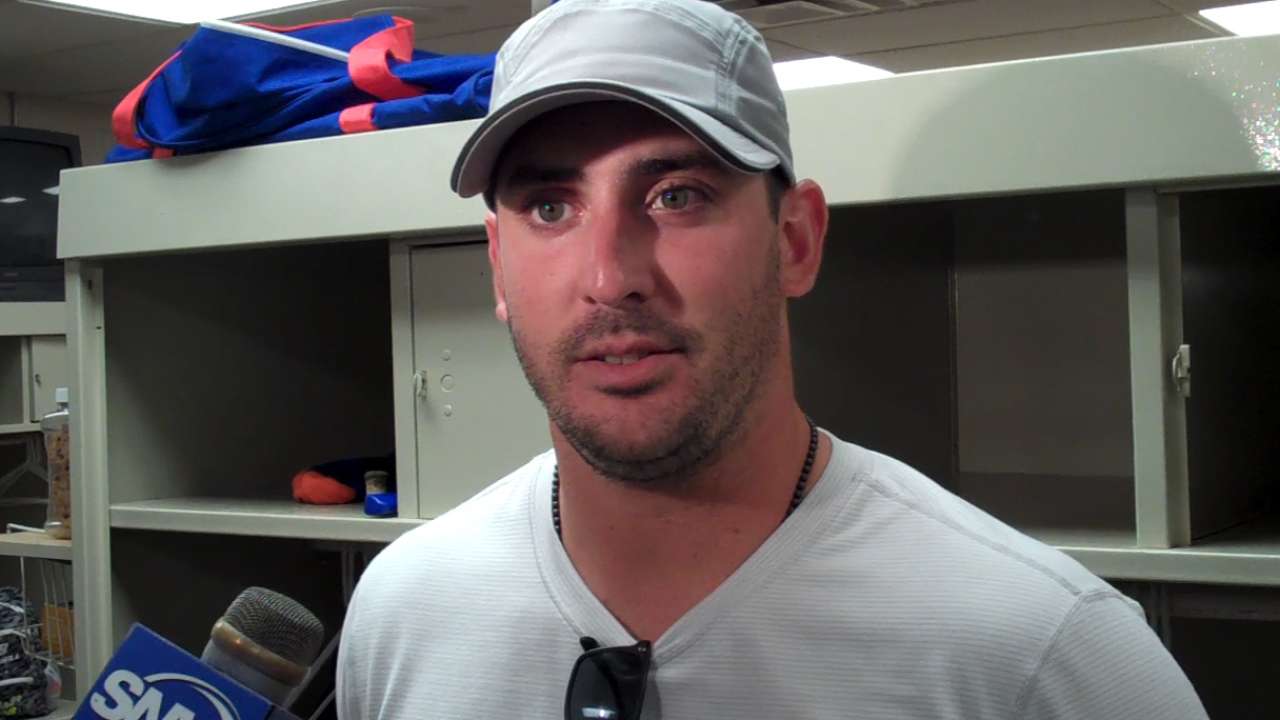 With a week until camp breaks, Harvey will start one more time in Florida, stretching out to around 95 pitches before resting during the week and making his season debut April 9 in Washington. At that point, he will be 17 1/2 months removed from Tommy John surgery.
"I kind of put the idea that surgery was … I try and put that in the back of my mind, that it didn't even happen," Harvey said. "So for me, coming out and facing hitters, I feel just as normal as I ever have, like I haven't skipped a beat. For me, that's exciting. Like I said, I'm ready to go."
Anthony DiComo is a reporter for MLB.com. Follow him on Twitter @AnthonyDicomo. This story was not subject to the approval of Major League Baseball or its clubs.