MLB.com Columnist
Dan O'Dowd
Leap year? 10 players poised for a breakout in 2015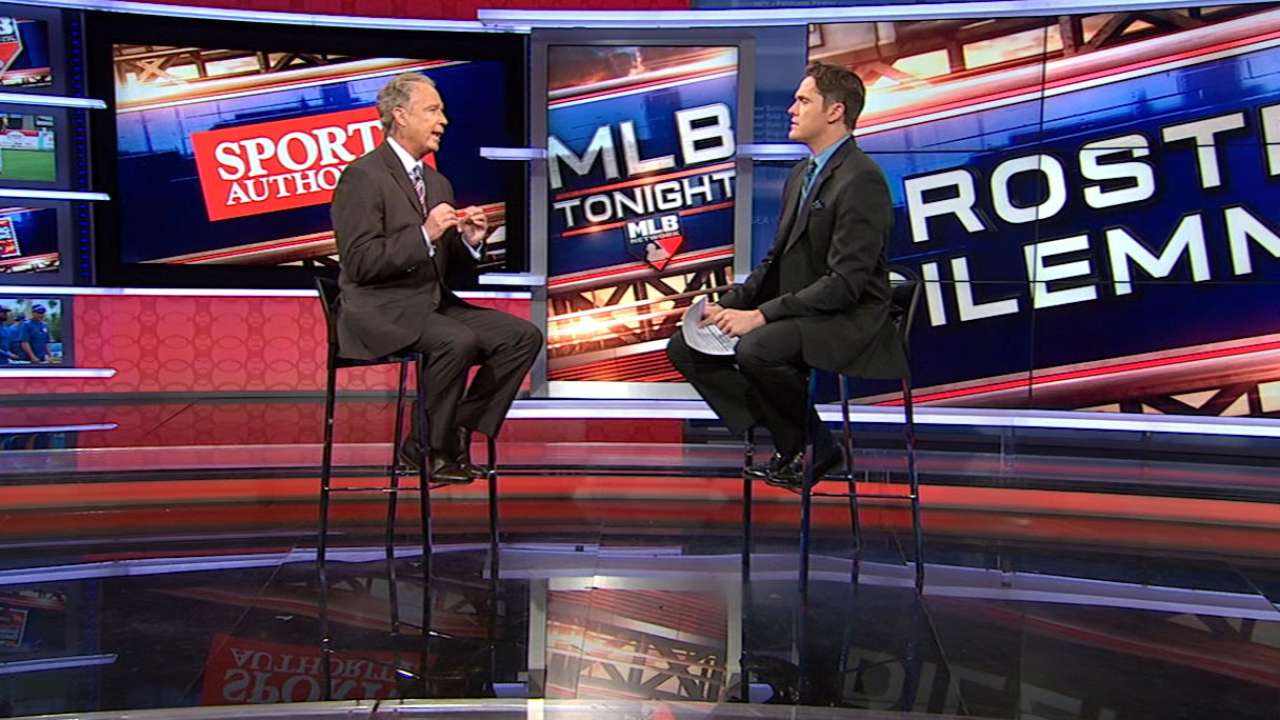 With Opening Day just around the corner, you're hearing a lot of people talking about "breakout players." In that spirit, here are 10 players I expect to make a leap toward stardom in 2015.
Kevin Gausman, RHP, Orioles
Gausman was dominant down the stretch last year, posting a 2.87 ERA with a strikeout per inning in his final five starts. He already has mid-90s heat and is just a click away from commanding a wicked slider that will make him a true No. 1 starter.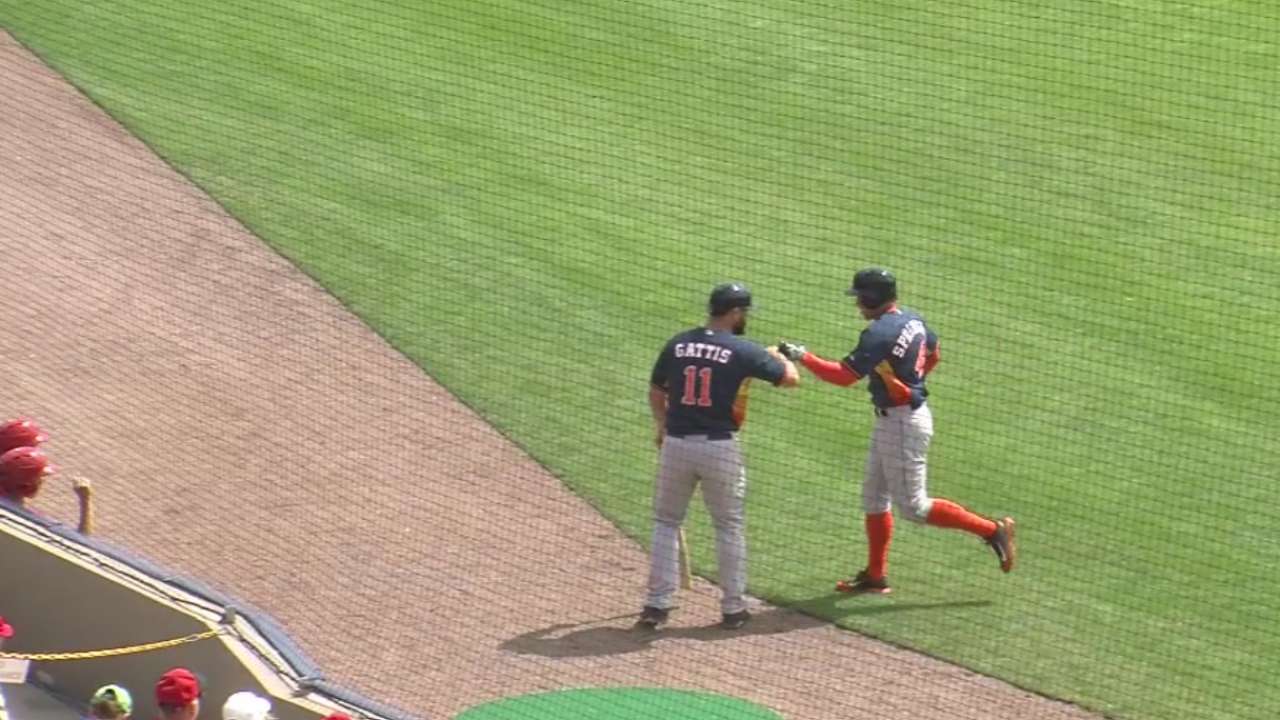 George Springer, OF, Astros
You can knock him for the strikeouts, but Springer makes up for them with mammoth homers and insane athletic ability. He will be one of the most exciting players to watch all season, and for years to come.
Joc Pederson, OF, Dodgers
The 22-year-old was the first 30-30 player in the Pacific Coast League in 80 years, which speaks for itself. Like Springer, Pederson will need to cut down on his strikeouts, but he will soon resemble Grady Sizemore in his prime.
Manny Machado, 3B, Orioles
After two injury-plagued years, the 22-year-old is ready to take his place as one of the elite offensive and defensive players in the game.
Carlos Carrasco, RHP, Indians
Carrasco had a 1.72 ERA after the All-Star break last season that was partially attributable to simplifying his delivery. The 28-year-old already had explosive stuff, and he's ready to carry over that performance for a full season.
Mookie Betts, OF, Red Sox
This 22-year-old brings an infectious excitement and positivity to the field every day. Add that to his tremendous hand-eye coordination and short swing, and you have a budding superstar.
Rougned Odor, 2B, Rangers
Odor held his own in the Majors at the age of 20. He's now poised to become one of the better offensive second basemen in the league, one who will hit for a high average and show some pop.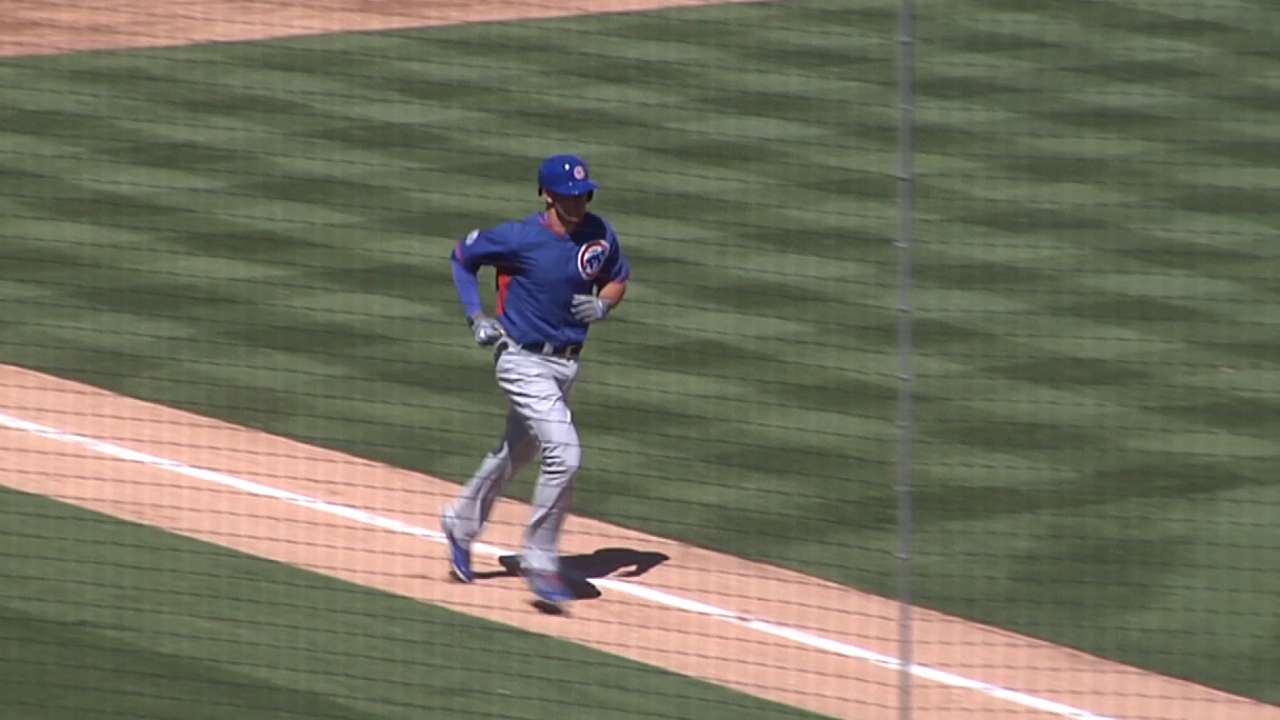 Kris Bryant, 3B/OF, Cubs
You've probably read a lot about him this spring, and there is not much more to say. Bryant hits for power and average, and he makes adjustments. Once he settles into a position, one of the best players in the game for the next decade will be unleashed.
Daniel Norris, LHP, Blue Jays
This 21-year-old is the complete package. He has a clean delivery, three plus pitches and a calm demeanor that complements a real competitive streak. Norris will emerge by season's end as one of the best young starters in the game.
Luis Valbuena, 3B, Astros
This is my sleeper breakout player. This 29-year-old late bloomer started to show signs of hitting for power in 2014 (16 homers), and he will hit for average and power in 2015, with an OPS above .800. Valbuena plays with a confidence and toughness that make him a joy to watch.
Dan O'Dowd is an MLB Network analyst and MLB.com columnist who served as general manager of the Rockies for 15 years, building a National League pennant winner in 2007. Prior to his time with Colorado, he worked in the front offices of the Orioles and Indians. This story was not subject to the approval of Major League Baseball or its clubs.