Left side of 'pen still unsettled for Braves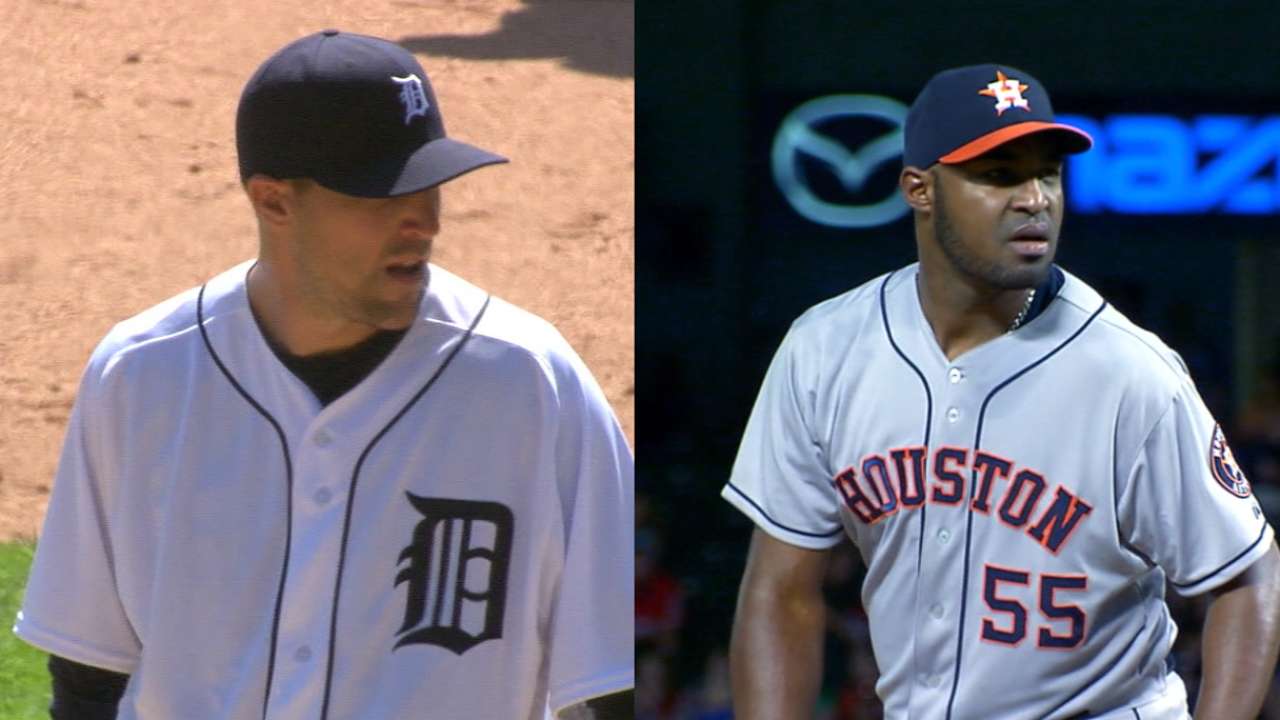 LAKE BUENA VISTA, Fla. -- James Russell and Josh Outman came to Spring Training with definite reasons to believe they would begin the upcoming season in Atlanta's bullpen. But the struggles these two left-handers have experienced over the past couple weeks have simply added to the many Opening Day roster decisions the Braves still have to make.
Though the Braves could choose to keep both Russell and Outman, they also have the option to release either, and then pay them what would amount to approximately a quarter of their salary for the upcoming season.
Russell, who gained a $2.4 million salary via arbitration, would be paid approximately $606,250 if he is released before Opening Day. Outman, who signed a one-year $925,000 deal in January, would receive approximately $231,250.
If the Braves opt to go this route, the more likely candidate to be released would be Outman, who has not provided much confidence in his ability to fulfill his singular role to retire left-handed hitters. Russell's struggles he encountered last year against left-handers have continued, but he has also provided some glimpses of potential value during his three multi-inning stints.
Before making their final roster decisions next week, the Braves hope to see some improvement from Russell, Outman and many of the other relievers still fighting for a big league role. As things currently stand three veteran right-handers -- Craig Kimbrel, Jim Johnson and Jason Grilli -- are the only locks to begin the season in Atlanta's bullpen.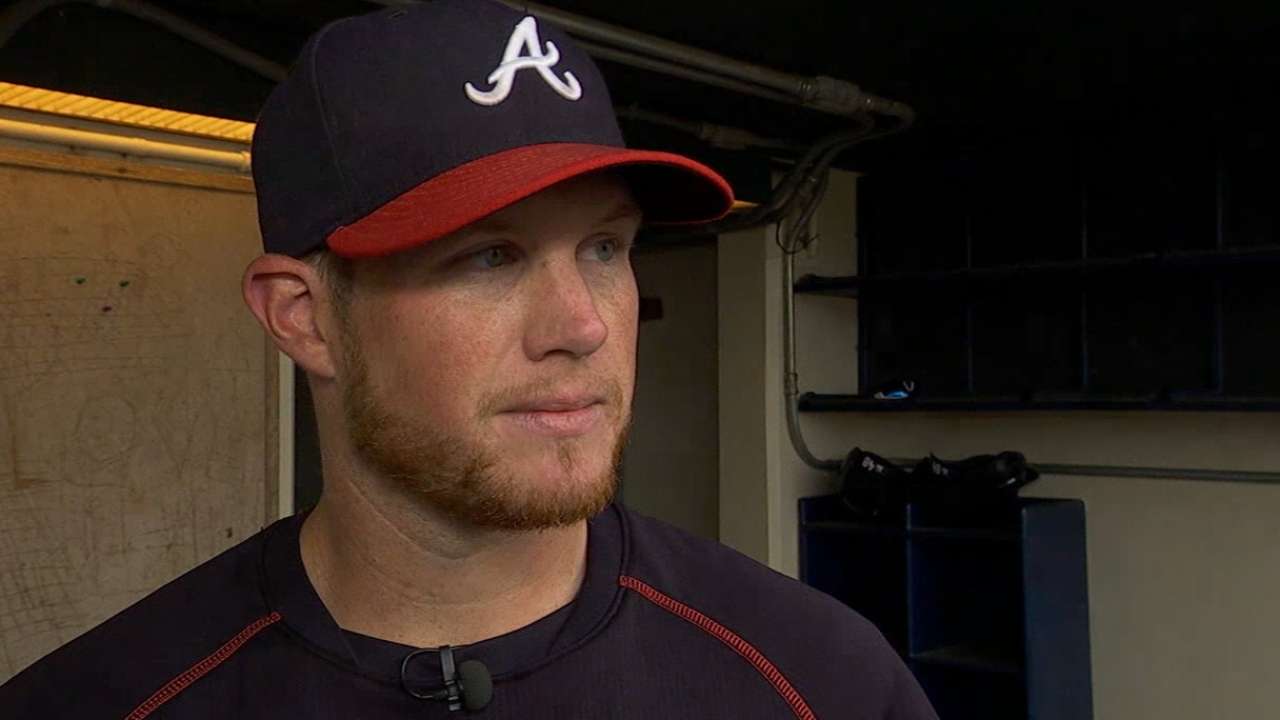 As Russell and Outman have continued to create some doubt, they have increased the likelihood that Luis Avilan will begin the season as one of the lefties in Atlanta's pen. The Braves have also kept open the possibility of carrying Brady Feigl, a left-hander who was sent to Minor League camp last week. Feigl was the most impressive left-handed reliever in camp, but he has never pitched above the Class A Advanced level.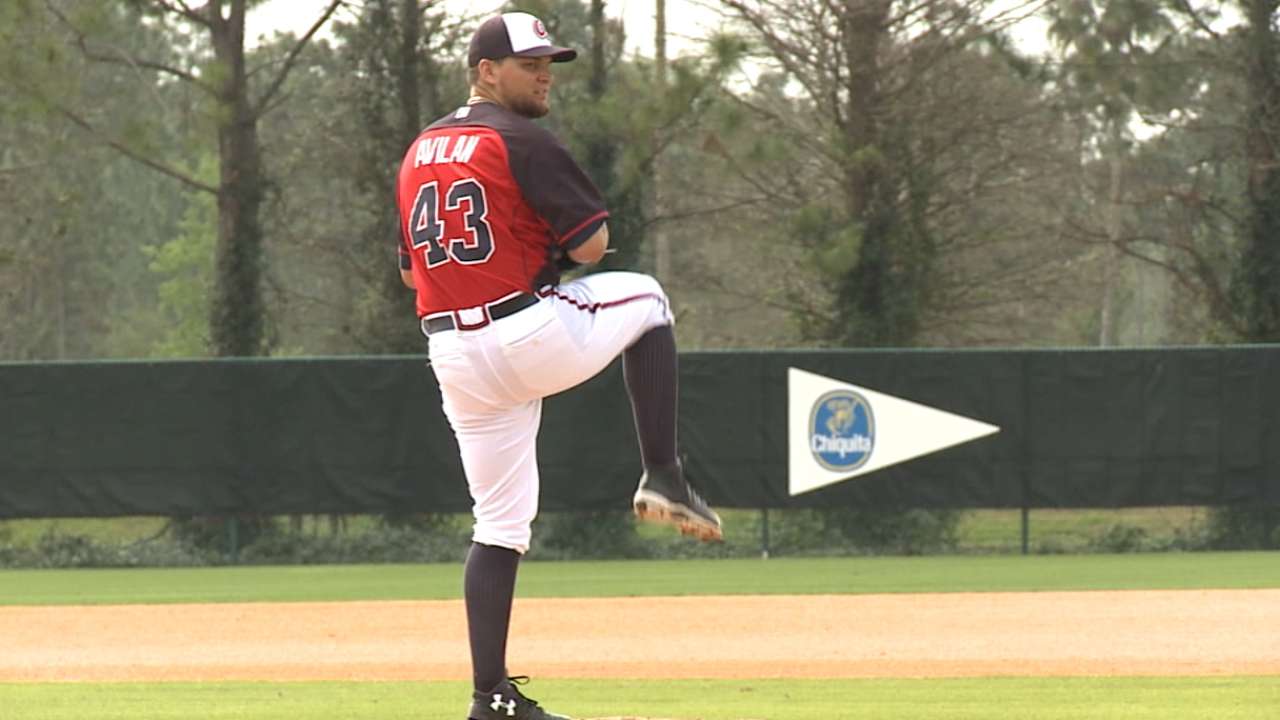 Since completing two scoreless innings in his Grapefruit League season debut on March 13, Russell has allowed 10 runs (nine earned) over his past 5 2/3 innings. This stretch included an ugly 1 2/3-inning stint against the Yankees and a mediocre four-inning stint against the Astros on Monday.
Russell allowed a pair of two-out, two-run hits in both of his first two innings against the Astros and then did not allow a hit or issue a walk in his final two innings. Though he might not get his wish to serve as a starter, the veteran reliever could provide some potential value via his ability to work multiple innings. But in order to prove effective in this role, he will have to start retiring left-handed hitters consistently again.
Russell has allowed five hits, including a pair of home runs, and issued a walk while facing 17 left-handed hitters. This is a small sample size, marred primarily by the one stint against the Yankees. But these results also create the reminder that he allowed left-handed hitters to bat .284 with a .351 on-base percentage against him last year.
Outman has allowed three hits and issued three walks while facing 12 left-handed hitters this year. The 30-year-old southpaw limited lefties to a .169 batting average and .269 on-base percentage while pitching for the Indians and Yankees during the 2014 season.
Mark Bowman is a reporter for MLB.com. This story was not subject to the approval of Major League Baseball or its clubs.