Manfred envisions bright future for Twins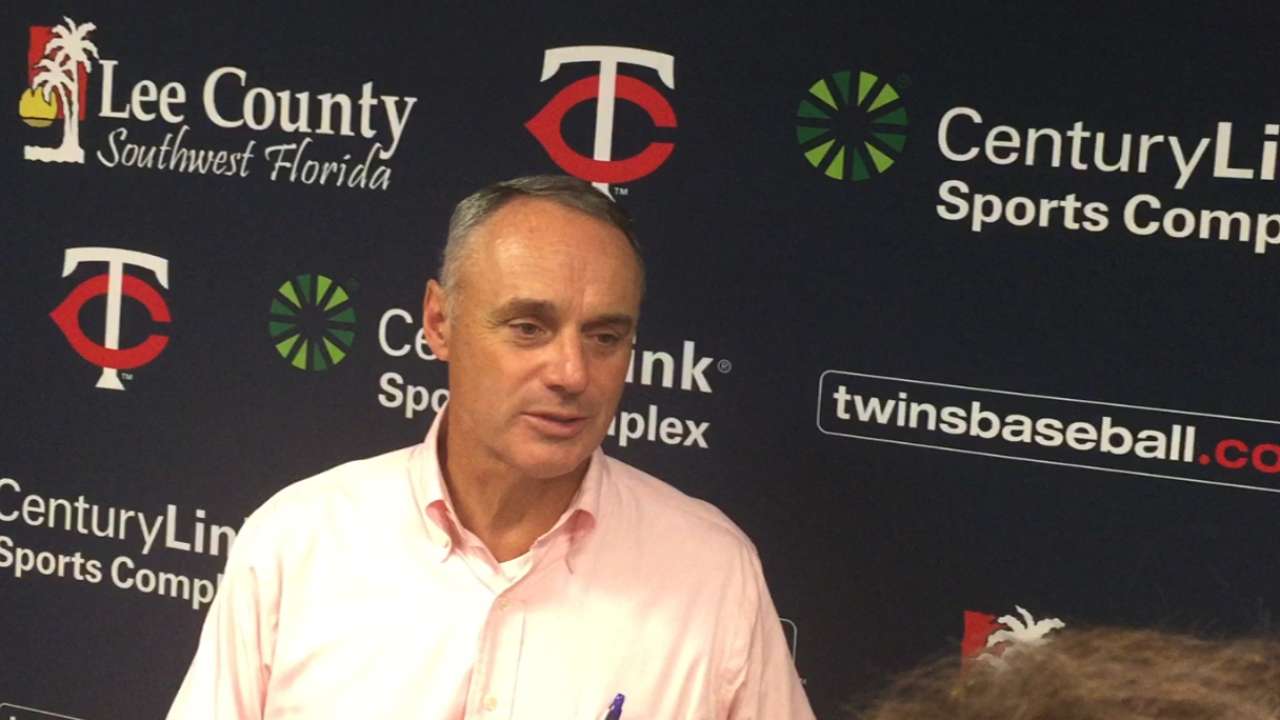 FORT MYERS, Fla. -- Commissioner Rob Manfred appeared at Twins camp on Friday to meet with owner Jim Pohlad, who is a member of his executive council.
Pohlad said he's known Manfred for years, because Commissioner Emeritus Bud Selig was especially close with Pohlad's father, Carl, who passed away in 2009. Manfred first joined Major League Baseball on a full-time basis in 1998, serving as executive vice president of economics and league affairs before he became the chief operating officer after the '13 season.
"I think it's a good development for baseball, so it's a good development for the Twins," Pohlad said of Manfred taking over as Commissioner. "He's very progressive-minded. He has his own agenda and way of doing things, and it all should be very good for baseball."
Pohlad, along with Pirates chairman Bob Nutting, whose club played the Twins at Hammond Stadium on Friday, was one of only two owners who were kept on the executive council by Manfred.
"One of the benefits I got when I was elected was the opportunity to put together an executive council together, and Jim had been on the council and was one of two owners I asked to stay on," Manfred said. "It was my view Jim had always been a great contributor to that executive-council process and was the ideal person to keep that continuity."
Manfred also addressed Twins players before their game against the Pirates, so he could introduce himself and talk to them about some of baseball's issues.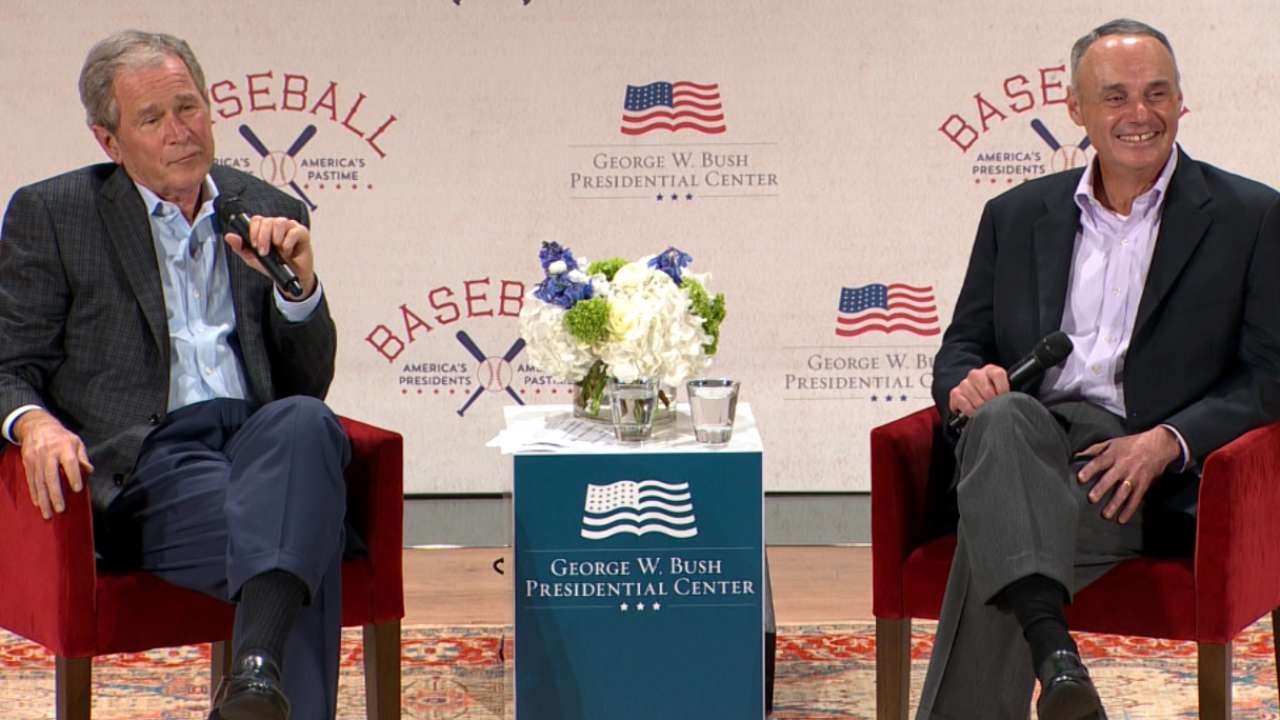 "We talked about pace of game a little bit and marketing the players," Manfred said. "They're topics that are important to me."
Manfred also compared the Twins' situation to the Pirates, as he can envision them becoming competitive in the near-future much like when Pittsburgh used a strong farm system to boost itself into the postseason in 2012.
"The buzz in baseball is the Twins have a great farm system," Manfred said. "And I think Paul Molitor is going to be a great manager. I think we'll see the Twins talent mature in the same way we've seen in a market like Pittsburgh."
Pohlad agreed with Manfred's assertion, as he said he's sensing more optimism this year after the additions of Ervin Santana and Torii Hunter via free agency, as well as the continuing development of the younger players.
"All 30 teams feel like they're going to take a step forward, but something feels different year," Pohlad said. "We felt that way in '13 and '14, but relative to how we felt those years, it does feel different. So I think there's a lot of optimism and excitement."
Rhett Bollinger is a reporter for MLB.com. Read his blog, Bollinger Beat, and follow him on Twitter @RhettBollinger. This story was not subject to the approval of Major League Baseball or its clubs.