Buchholz navigating way towards regular season form
Manager John Farrell has yet to name Opening Day starter, but all signs point to right-hander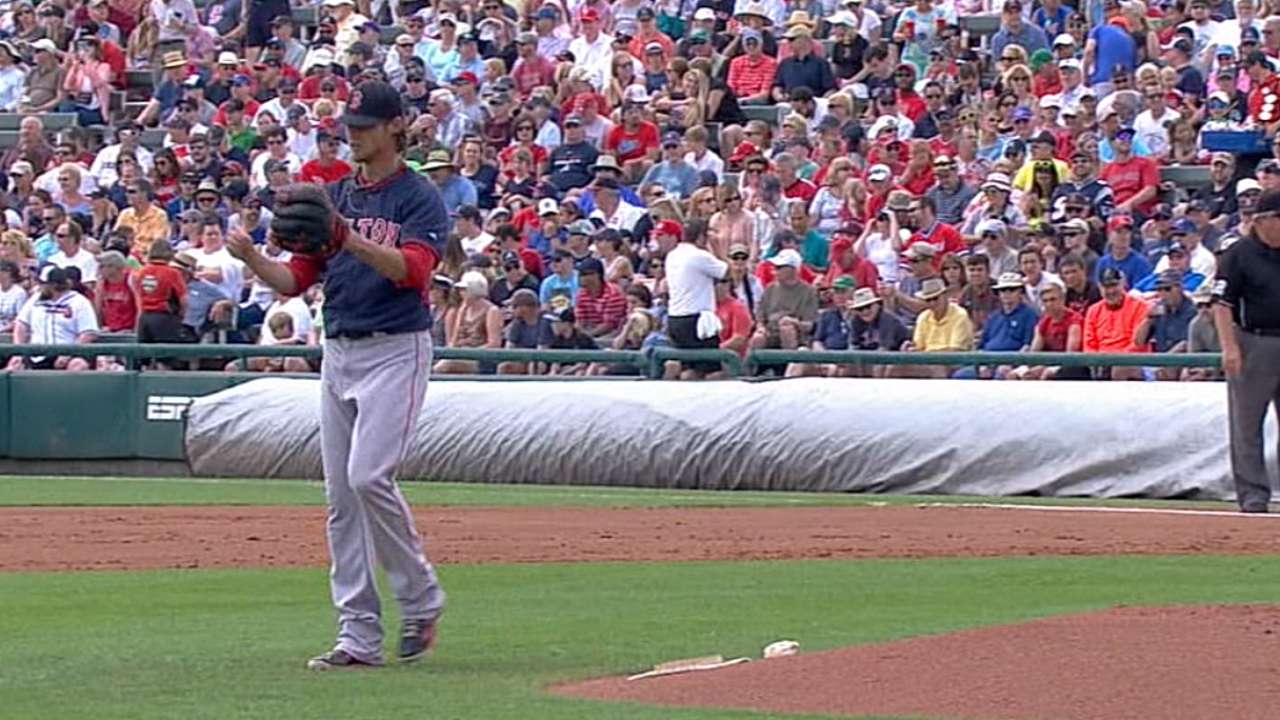 LAKE BUENA VISTA, Fla. -- Though giving up 12 hits 10 days before Opening Day wasn't exactly what Clay Buchholz wanted to do on Friday, he did take the good out of his outing in the 4-2 loss against the Braves.
The righty had to work hard to navigate through traffic after allowing baserunners in all six frames he pitched in.
But aside from giving up a three-run double to Pedro Ciriaco in the second inning, Buchholz pretty well minimized the damage, giving up four runs over his five-plus innings. Buchholz allowed four runs while walking one and striking out six.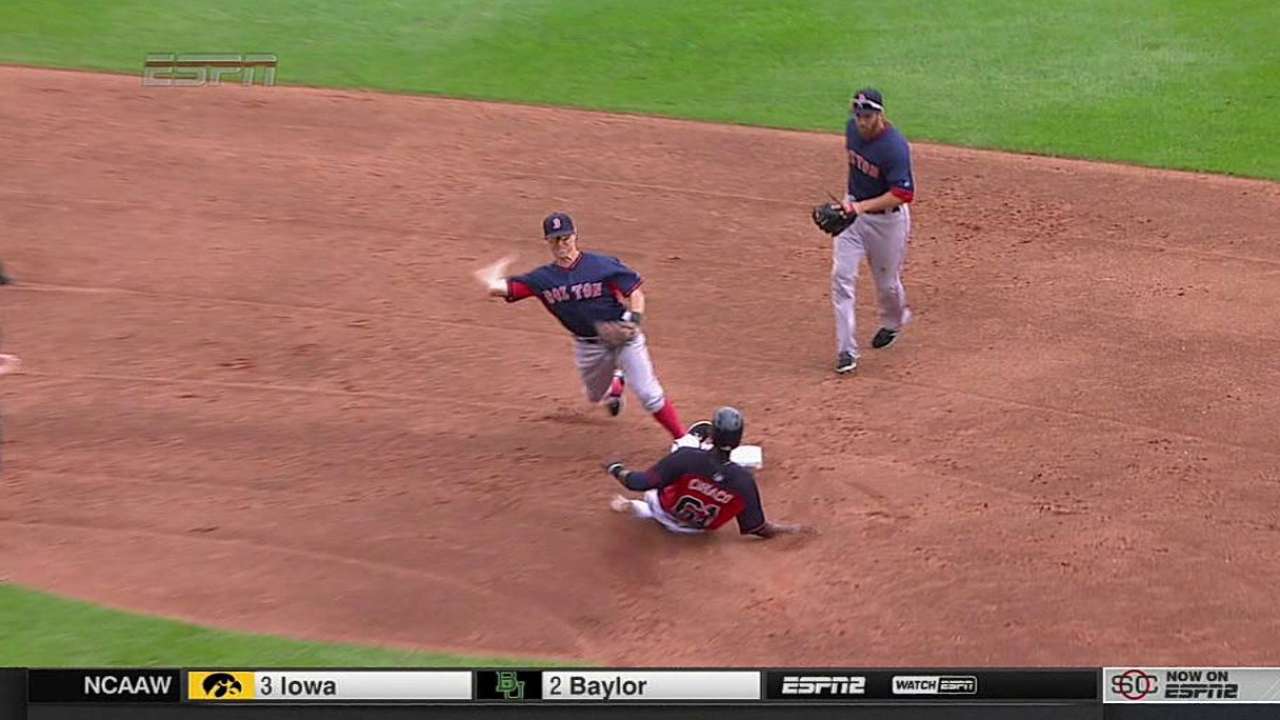 "I didn't really have an easy inning any time out," said Buchholz. "There were runners on base. I had to pitch out of the bases-loaded jam. Getting out of a situation like that, where they've got some pretty good hitters, being able to get out of that and give the team a chance to win, I felt like my stuff was really good, my command of it.
"I felt like my fastball command was OK except the balls that were squared up. A little bit of misfortune with a couple of the cut balls and fisted balls, but I'd rather it happen in Spring Training than carry over to the regular season. There were a lot of good things I was able to do today."
The next start for Buchholz will be on Wednesday against the Twins, though it will be a scaled-back outing in preparation for Opening Day on April 6 against the Phillies.
Though manager John Farrell has yet to name Buchholz as his Opening Day starter, all signs are pointed in that direction.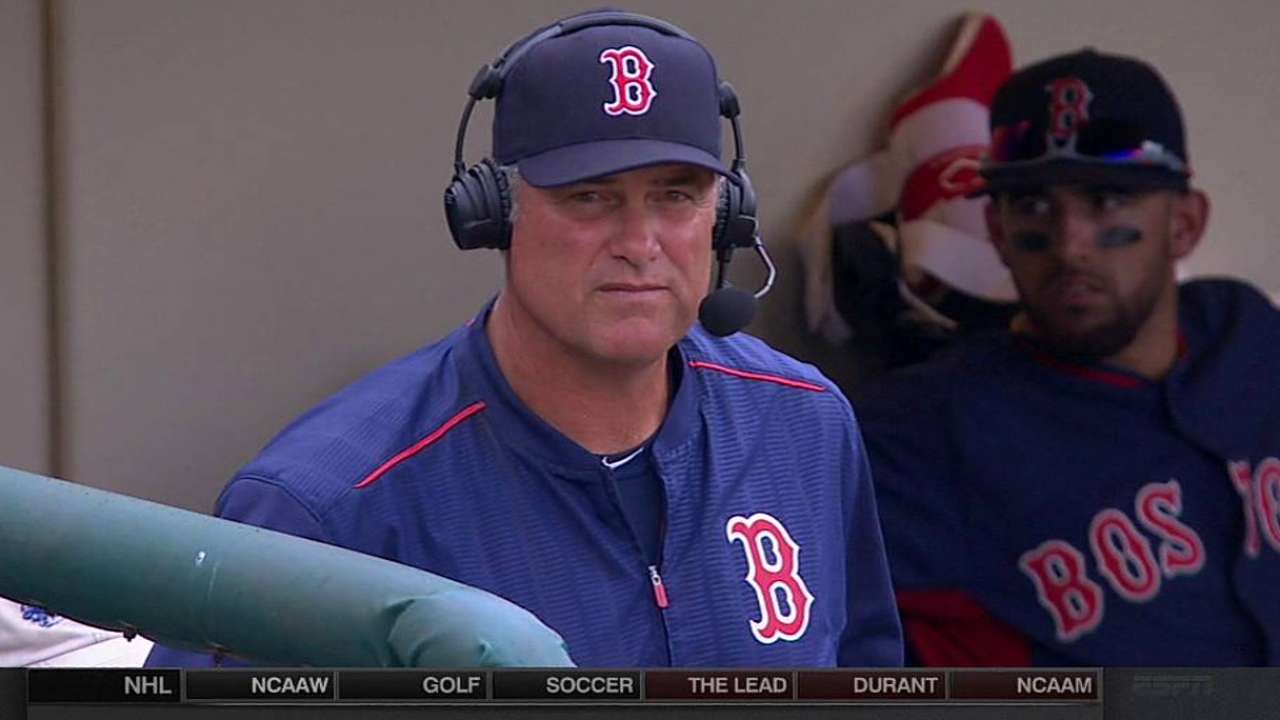 "I haven't heard anything yet," Buchholz said. "I'm going about Spring Training until it's over with, and I'm sure everybody will know. There's a lot of attention brought to that case, but you've got to prepare and be prepared the same way regardless of what day you're pitching."
Though Buchholz would be excited to pitch Opening Day for the first time, he isn't consumed by it.
"Opening Day is awesome," Buchholz said. "Everybody is ready for baseball to get kicked off. That brings a lot of attention to it. But you've still got to go out there and do your job, and that's getting outs and commanding the strike zone and throwing strikes. That's what everybody is trying to do."
Buchholz will use the rest of camp to fine-tune his arsenal. All in all, he has had a solid Spring Training. Friday was the first time he didn't have ideal results.
"With men in scoring position, less than two outs, Clay made some big pitches," said Farrell. "I thought he didn't try to overthrow in some of those situations. He kept the pitch-to-pitch mentality, but there were opportunities where he could have used a little different of an attack plan when he had a hitter on the defensive."
Ian Browne is a reporter for MLB.com. This story was not subject to the approval of Major League Baseball or its clubs.