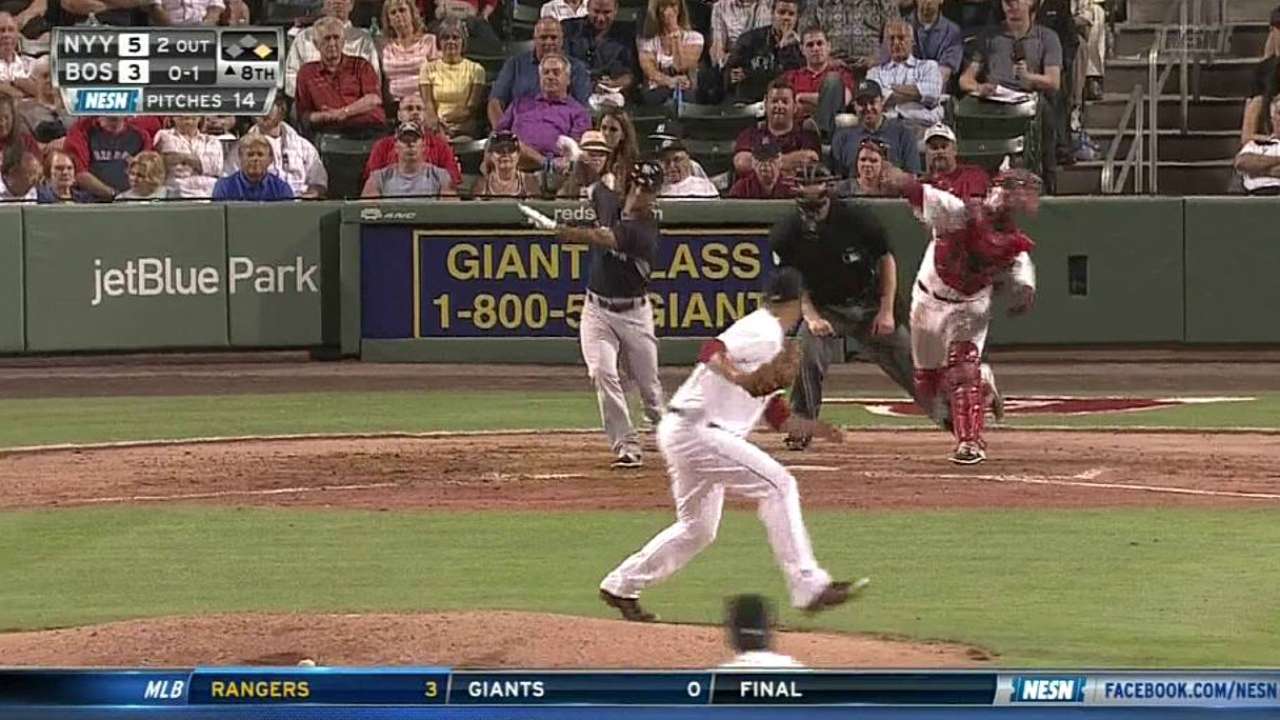 LAKE BUENA VISTA, Fla. -- After playing in a Minor League game on Friday morning, Red Sox catcher Christian Vazquez was scheduled to undergo an MRI this afternoon to determine if his right elbow is healthy enough for Opening Day.
Vazquez has been slowed for the last couple of weeks by some discomfort in the elbow. At the very least, the MRI should give him some peace of mind that the injury isn't serious.
"More lingering," Red Sox manager John Farrell said of the injury. "There hasn't been a setback. Matter of fact, his throwing has increased. But because it's the 11th, 12th day and he's not back into game situations yet, we just want to answer every possible question."
If Vazquez can't be ready for the start of the season, his roster spot could either go to veteran Humberto Quintero or highly-touted prospect Blake Swihart. Ryan Hanigan would be the starting catcher in Vazquez's absence.
Though Swihart was optioned to Triple-A on March 20, he started Friday's game against the Braves.
"Anybody in our uniform is always under consideration [for a roster spot]," said Farrell. "We'll see how things play out in the next eight or nine days."
• Right-hander Joe Kelly, pitching in a Minor League game on Friday with Vazquez catching, fired three innings while walking two and striking out five. It was Kelly's first game action since he suffered a right biceps injury on March 16. Farrell expects to know by Saturday whether Kelly will make his next start in a Grapefruit League game or the Minors. Kelly threw 53 pitches, 31 for strikes.
Ian Browne is a reporter for MLB.com. This story was not subject to the approval of Major League Baseball or its clubs.