Nationals reassign six to Triple-A Syracuse
Dykstra, Burriss, Lerud, Ka'aihue, Robinson, Delcarmen sent to Minor League camp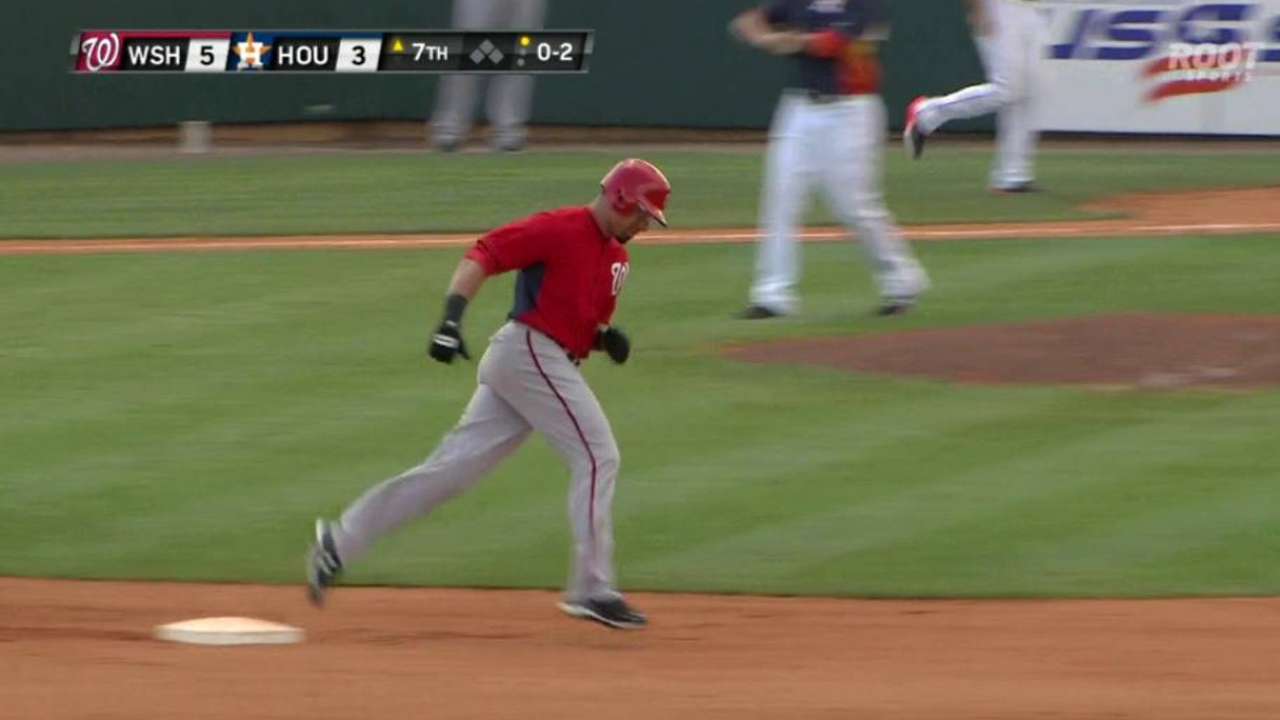 VIERA, Fla. -- Prior to Friday's game against the Cardinals, the Nationals announced that they had reassigned six players to Minor League camp. Those moves trimmed the spring roster to 36 players, seven of whom are non-roster invites.
Infielders Cutter Dykstra and Emmanuel Burriss, catcher Steven Lerud, outfielders Kila Ka'aihue and Derrick Robinson along with right-hander Manny Delcarmen were reassigned to Triple-A Syracuse.
"They all performed really well," manager Matt Williams said. "They had a chance to get a lot of at-bats and a lot of playing time, so good for them. But at this point, our [everyday players] are going to start going longer and we need to make sure they get their proper at-bats, too."
After spending the past year and a half in Japan, Ka'aihue returned to the Nationals this year and had a solid spring. He was tied for the team lead with three home runs while playing in the outfield and at first base. Williams said he expects Ka'aihue, who turns 31 on Sunday, to get some experience at third base in the Minors.
"He had options this winter and wanted to come here -- says something about the organization and the desire for guys to play here," Williams said. "He performed really well."
Robinson, 27, struggled at the plate this spring, batting .129 with eight strikeouts. However, he was effective on the basepaths when he reached, swiping three bases without being caught.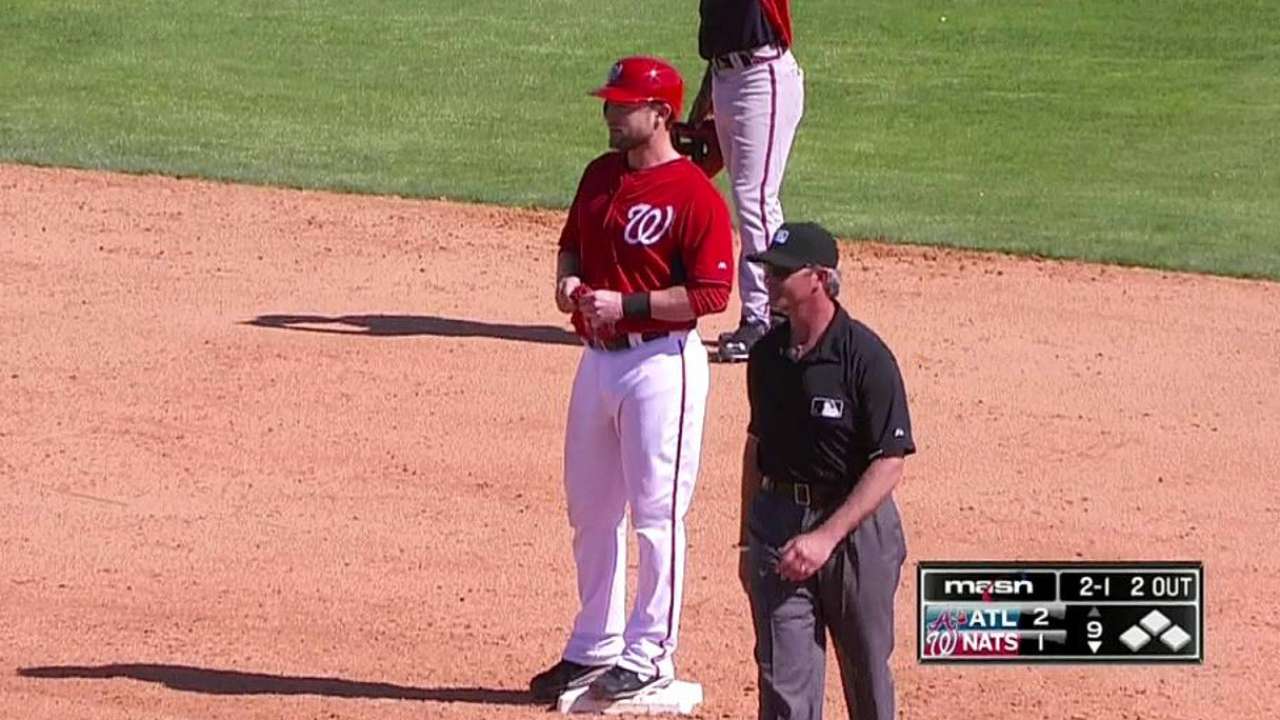 Even though Lerud batted .444, he was an extra catcher in camp and Jose Lobaton will begin the season as Wilson Ramos' backup. Dykstra (4-for-17) and Burriss (1-for-28) both struggled offensively. Delcarmen surrendered two runs in six innings and earned two saves during five appearances this spring.
Jamal Collier is a reporter for MLB.com. Follow him on Twitter at @jamalcollier. This story was not subject to the approval of Major League Baseball or its clubs.