Bochy concerned with defense, situational hitting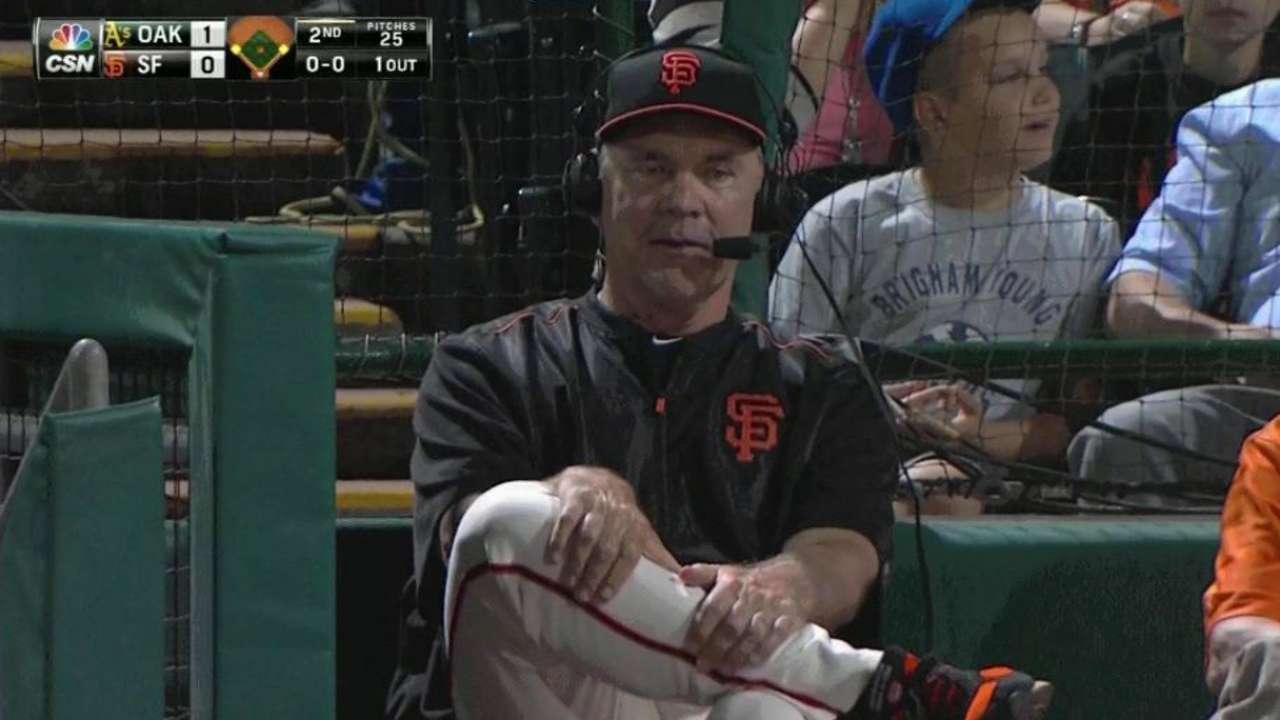 SCOTTSDALE, Ariz. -- Aside from the Giants' sloppy defense, spotty offense and lack of a definitive batting order, manager Bruce Bochy didn't have a care in the world Thursday night.
Bochy never criticizes individual players publicly. But he revealed several concerns in his remarks following the Giants' 6-4 Cactus League loss to the A's.
The Giants have lost nine of their last 11 games and own a Major League-worst 6-19 spring record. None of these games count, and none of the defeats will do anything to tarnish the World Series trophy that the Giants captured last year. But with the regular-season opener approaching on April 6 at Arizona, Bochy wants to see promise and consistency from his players, not regression and avoidable errors.
For example, Bochy was encouraged by Tim Lincecum's five-inning effort, which brought the right-hander closer to clinching the No. 5 starter's spot. Bochy admired the resilience Lincecum displayed by finishing his outing with two shutout innings after allowing a pair of runs in both the second and third innings. "A silver lining," Bochy said of Lincecum's performance.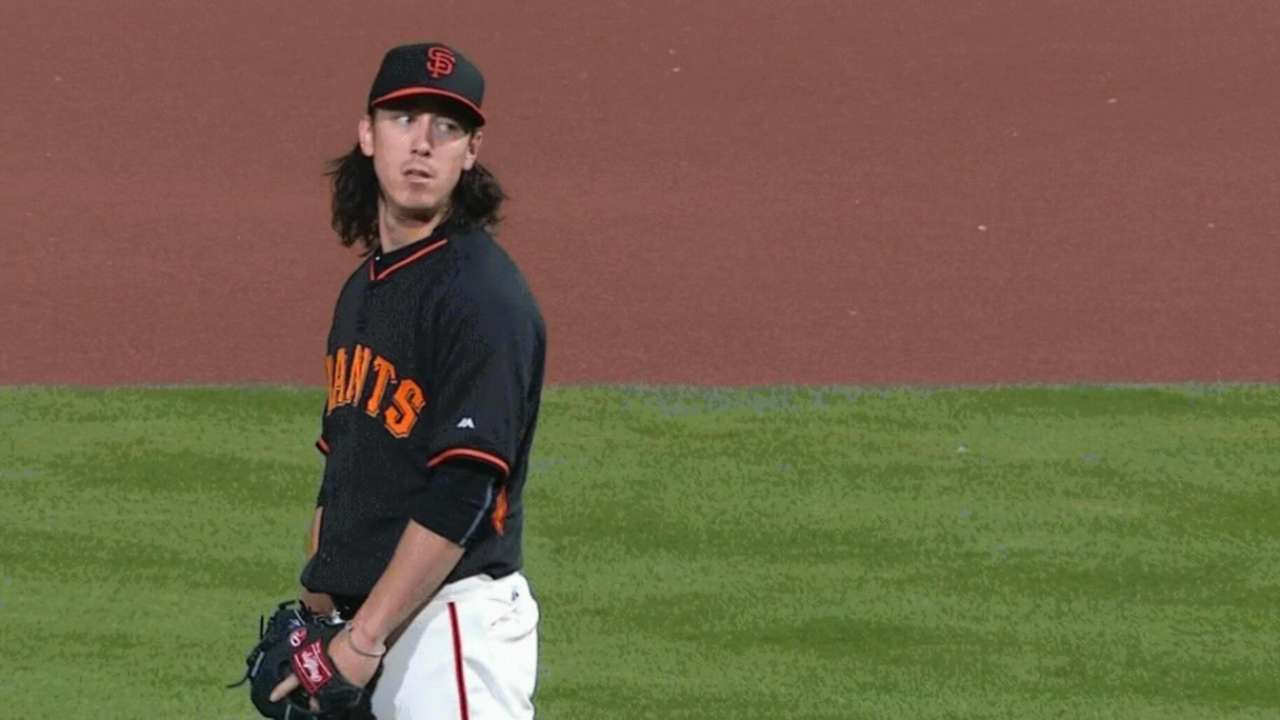 But Bochy wasn't thrilled by Lincecum's third-inning throwing error on Ben Zobrist's comebacker, which the pitcher flung into center field to help launch the A's uprising. Nor did Bochy approve of a throw by right fielder Gregor Blanco that eluded multiple cutoff men.
"Our defense was really off today," Bochy said.
The offense wasn't much better. San Francisco scored only one run in the second inning after loading the bases with nobody out and marooned Nori Aoki in the third inning after he hit a leadoff triple. The Giants' absence of situational hitting, combined with their subpar defense, prompted Bochy to say, "We're not executing very well."
Bochy expressed sincere confidence in Joe Panik, whose batting average dipped to .160.
"He's coming into his first big league camp as the starting second baseman. I'm sure he's pressing," said Bochy, who rejected the notion that he might be considering replacing Panik with .389-hitting Matt Duffy.
Bochy also isn't certain where he'll fit center fielder Angel Pagan in the batting order. Most managers would struggle to determine where to install a .130 hitter, which is Pagan's current batting average. Bochy said that Pagan could bat anywhere from leadoff to third to sixth.
Of course, where Pagan settles depends partly on how the other Giants are hitting. Bochy hinted he might have to get creative.
"If I have to tweak it here and move guys around, I'll do it," he said.
Chris Haft is a reporter for MLB.com. Read his blog, Haft-Baked Ideas, and follow him on Twitter at @sfgiantsbeat. This story was not subject to the approval of Major League Baseball or its clubs.