Kershaw, Grandal more in sync as tandem
Battery continues to build working relationship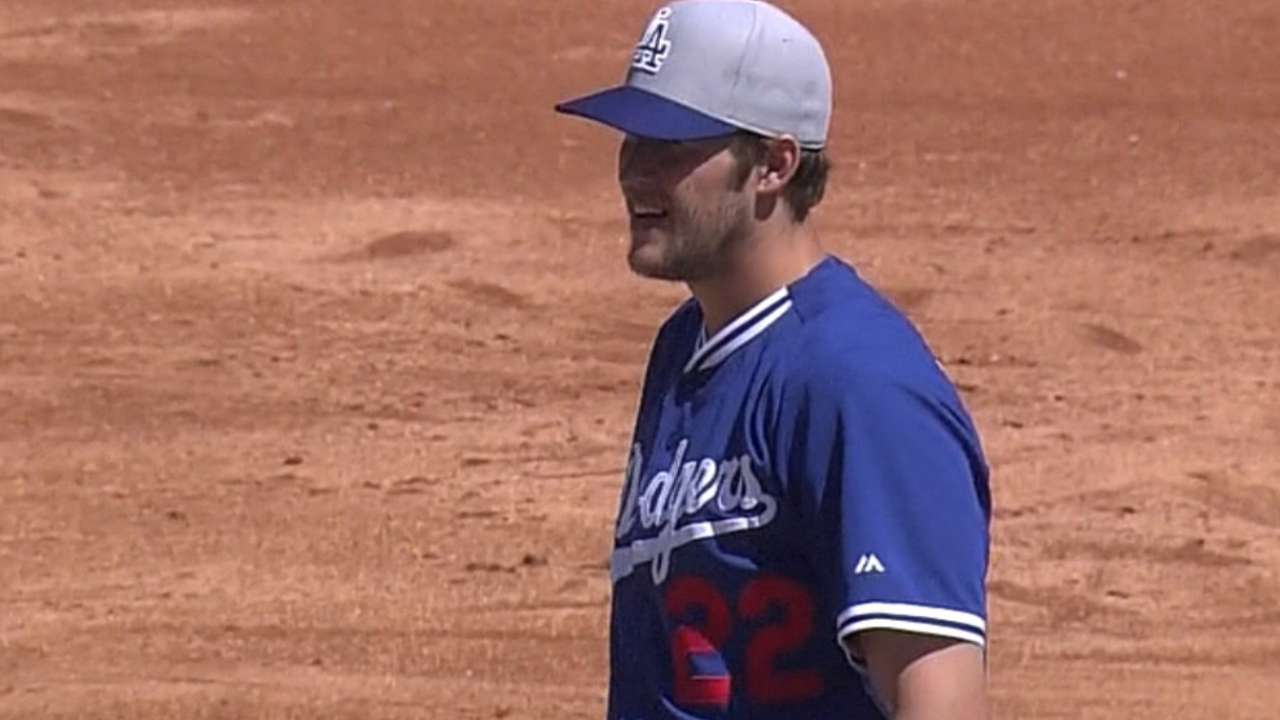 GLENDALE, Ariz. -- Clayton Kershaw wasn't impressed with his start on Thursday, but he was effective, striking out eight while allowing one run over six innings in a 9-6 win over the White Sox.
His pitch count was up to 88 (plus more in the bullpen afterward) and he will make a short start next Wednesday as a final prep for his Opening Day start on April 6.
As a secondary benefit against the White Sox, new catcher Yasmani Grandal was behind the plate, and the results were much improved from the last time they teamed up, when Kershaw allowed four hits and walked three in 3 1/3 innings.
"I've been watching his games and have a better feel for what he wants to do in certain counts, when to double-up and just see how he's feeling out there," Grandal said. "The more I catch him, the better I'll get."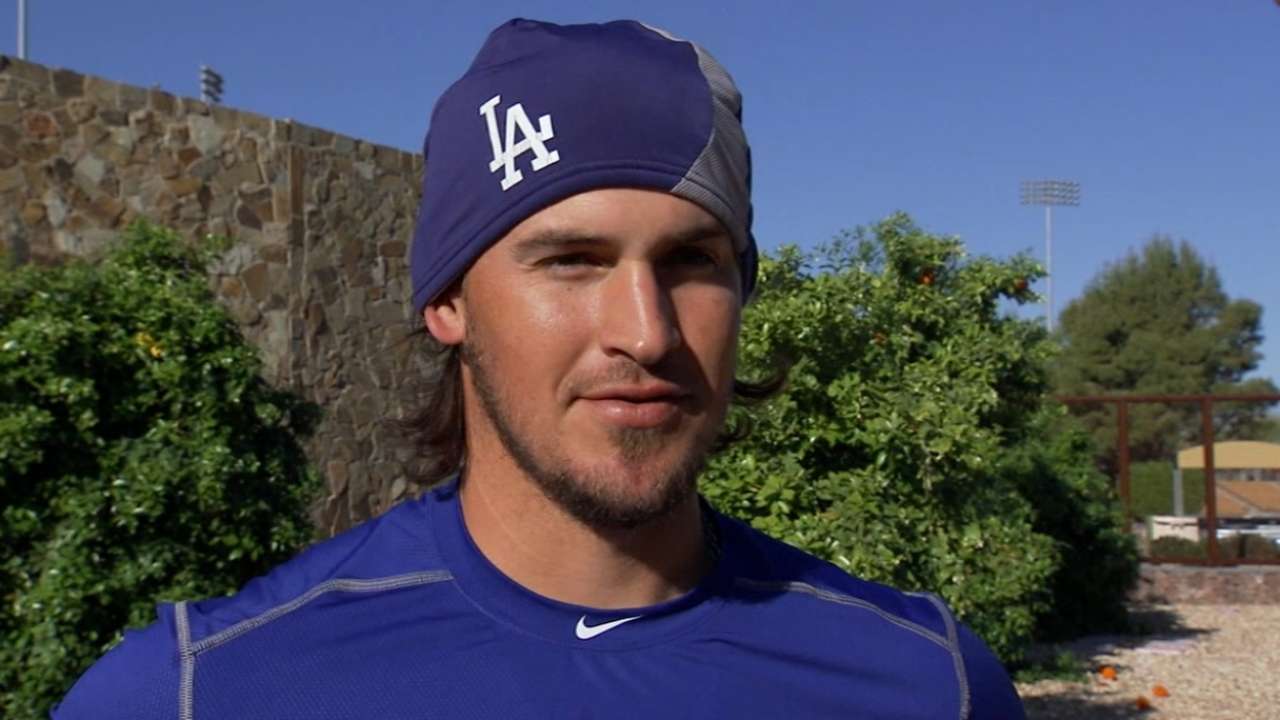 Kershaw's long-term battery relationship with A.J. Ellis is well documented and the acquisition of Grandal as the primary catcher puts manager Don Mattingly in the risky spot of messing with a combination that has led to three Cy Young Awards and an MVP. But Mattingly has insisted he will not have Ellis be Kershaw's personal catcher.
On how he and Grandal coordinated on Thursday, Kershaw said: "Better today. We were ahead in the counts more. I didn't shake him off as much. It's a learning process."
Kershaw said he felt fine but had "a lot of misfires." Despite the inconsistency, he said the overall result was good.
"I like to throw every pitch perfect," he said.
Kershaw said there was no effect on his pitching by the remnants of his previous start, when he took a broken-bat line drive off his left jaw and needed dental work on two teeth, as well as stitches to the inside of his mouth that won't be removed until next week and have forced him to eat soft foods.
He said he couldn't really compare this Spring Training (1.89 ERA) to last year's preparation for the Australia trip.
"I don't know if I'm more or less confident, even though I had a 9.00 ERA last year," he said. "Until you get out there and it's the real deal, I don't know if I'm ready. I guess we'll find out April 6. I better be."
Meanwhile, Grandal said he will continue his preparation to be the best catcher for Kershaw he can be. He said he's been watching video of Kershaw and all Dodgers pitchers since he came over from the Padres in the Matt Kemp trade. He said he's been picking Ellis' brain.
"A.J. has helped a lot from the mental aspect of what a catcher is," he said. "One word of his pops up -- be a servant of the pitching staff. What can I do to help you be better? I'm 100 percent with that."
Grandal said he wasn't bothered hearing that some San Diego pitchers preferred to throw to Rene Rivera, defending his performance in his work with Odrisamer Despaigne, Jesse Hahn and Eric Stults.
"Last year was a big eye-opener," Grandal said. "I learned how to interact better with the guys. It's a two-way street, though, because the guys have to want to interact with you. The pitcher and catcher have to have a relationship. If you're not working hard and doing your homework, the guys won't trust what [sign] you're putting down. I think I did a good job."
Ken Gurnick is a reporter for MLB.com. This story was not subject to the approval of Major League Baseball or its clubs.