Gaudin, Liberatore limited by injuries
Righty bothered by nerve discomfort; lefty works through groin tightness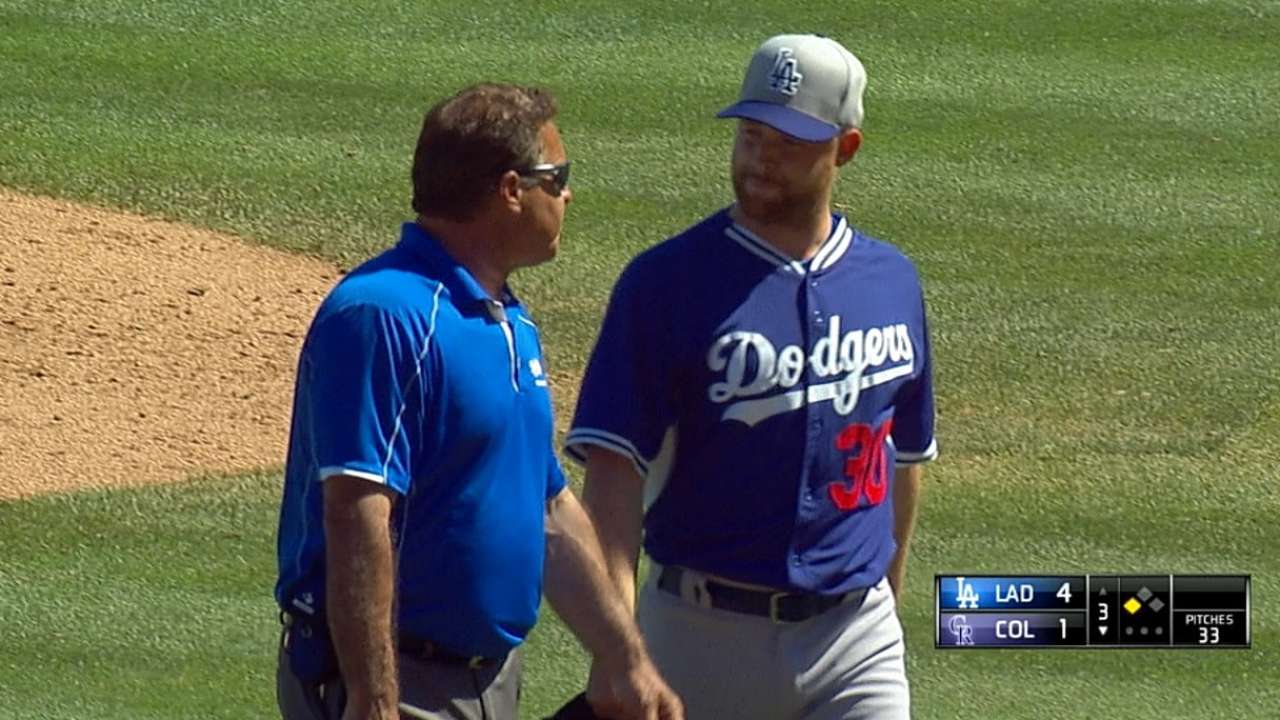 GLENDALE, Ariz. -- The Dodgers had new injury reports Thursday on relievers Chad Gaudin and Adam Liberatore.
Gaudin, scheduled to pitch two innings in a Minor League game, had a recurrence of nerve discomfort while warming up and was shut down, with an MRI scheduled. This came five days after Gaudin came out of a game against the Rockies in the third inning after experiencing tingling in his bicep, but insisted he wasn't hurt.
The club is now concerned that this incident is related to a condition that led Gaudin to undergo a foraminotomy procedure by back specialist Robert Watkins last year to relieve pressure on a nerve in his neck that caused a loss of feeling and dexterity in his hand and forearm. He missed the entire season.
"Obviously, it's not a good thing," said manager Don Mattingly. "He had a tingling feeling. The last time he said it felt like a funny bone and Stan [Conte, VP of medical services] said this was the same thing. It happened when he was warming up. He never got to the mound."
Gaudin, a late signing to a Minor League contract, was viewed as a potential swingman, but now apparently drops out of the competition to make the club out of Spring Training.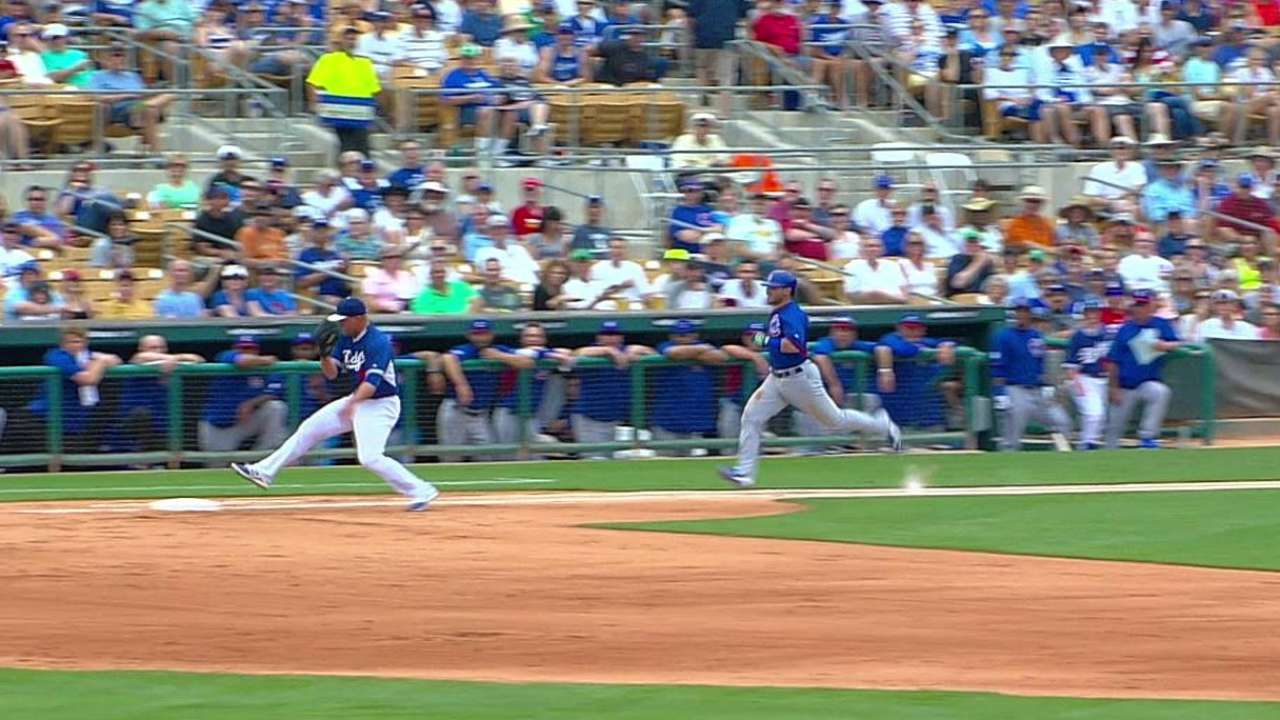 Liberatore was also expected to pitch in Thursday's 9-6 win over the White Sox, but he was scratched as a precautionary measure with left-groin tightness. Instead, he threw a bullpen session, said he was fine and is tentatively scheduled to pitch in a game on Saturday.
These injuries follow foot surgery for closer Kenley Jansen, a back injury to Erik Bedard and shoulder injuries to starter Hyun-Jin Ryu and reliever Brandon League, who are not expected to be active when the season starts.
Ken Gurnick is a reporter for MLB.com. This story was not subject to the approval of Major League Baseball or its clubs.