Fantastic Four: Competition at 2B wages on
Giavotella, Featherston, Green and Rutledge all making solid cases for Angels job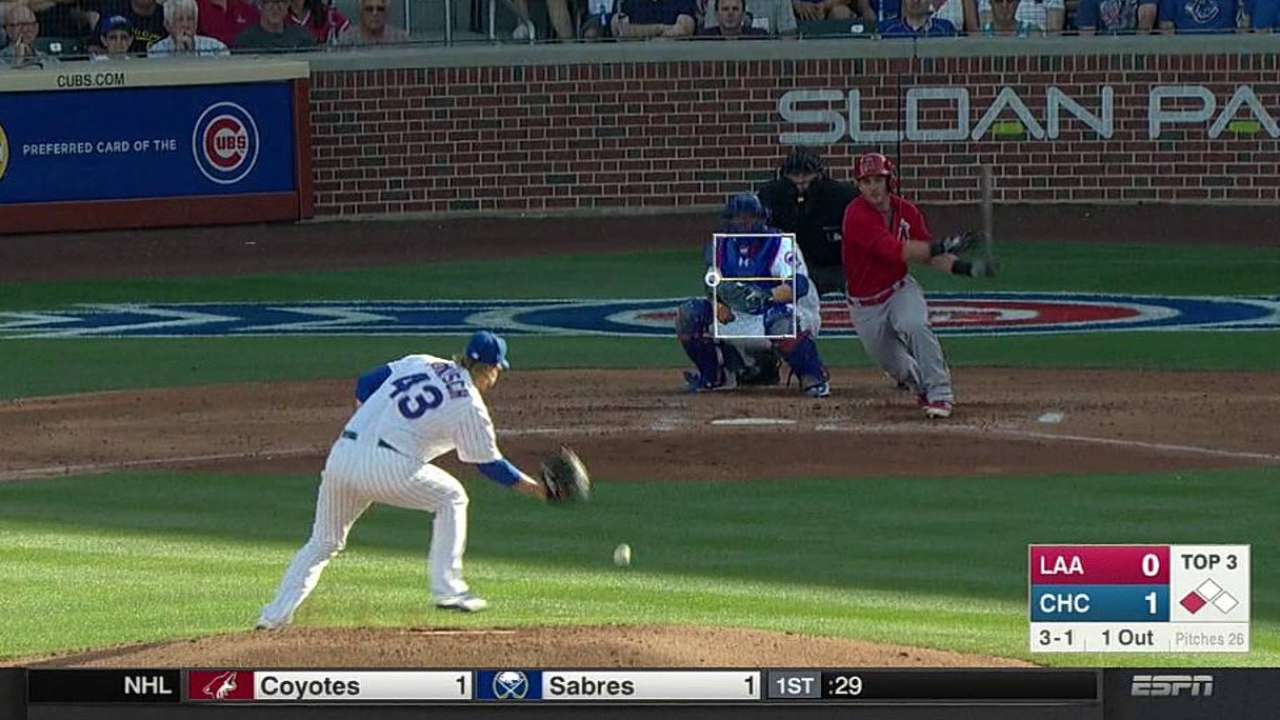 TEMPE, Ariz. -- Position battles are as intertwined into the fabric of Spring Training as much as the fun-loving, laid-back atmosphere that descends on Arizona and Florida each March. Usually, a frontrunner emerges in the race for the right to take the field in the first inning on Opening Day.
Not the case for the Angels, where the four-way battle for the starting spot at second base is still as murky as the day Spring Training began.
Johnny Giavotella, Taylor Featherston, Josh Rutledge and Grant Green are all still in the mix for the job to replace Howie Kendrick, who was traded to the Dodgers in December.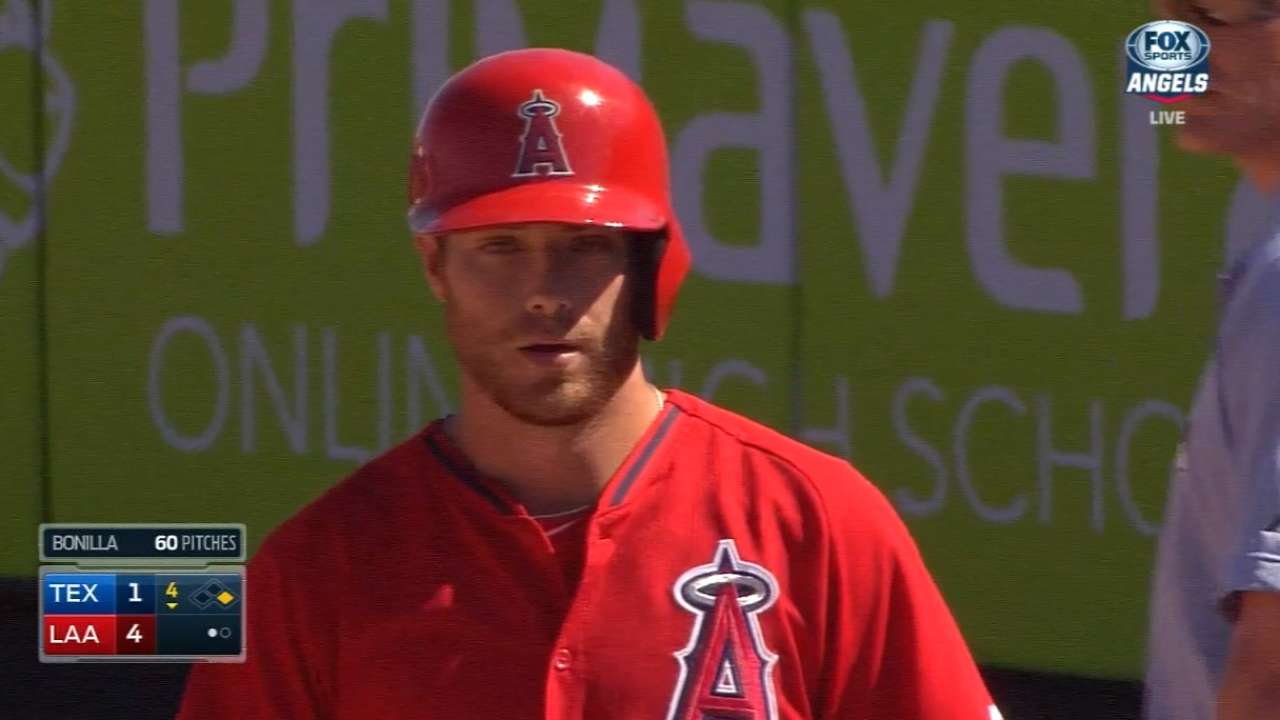 Giavotella, 27, is hitting .276 this spring with one home run and four RBIs. He isn't as sharp as the others defensively, but he's out of options and hasn't done anything to not warrant the starting spot. If there's a favorite in this group, it's probably Giavotella.
"Regardless of what happens at the end of the camp, I know that I've gotten better from when I first got here," he said. "That was my mentality coming in. Just get better every day and not worry about the things that I can't control."
Rutledge, 25, can be optioned to the Minor Leagues and is struggling at the plate, hitting .205 while striking out 12 times in 39 at-bats.
"He's searching," manager Mike Scioscia said. "He had a little better at-bats probably the last four or five, 10 at-bats, but he's definitely not where he needs to be."
Rutledge likes what he has accomplished in the field, but agreed with Scioscia on his performance in the batter's box.
"I'm still working out some timing stuff at the plate but I feel like each day I'm getting a little bit better," he said.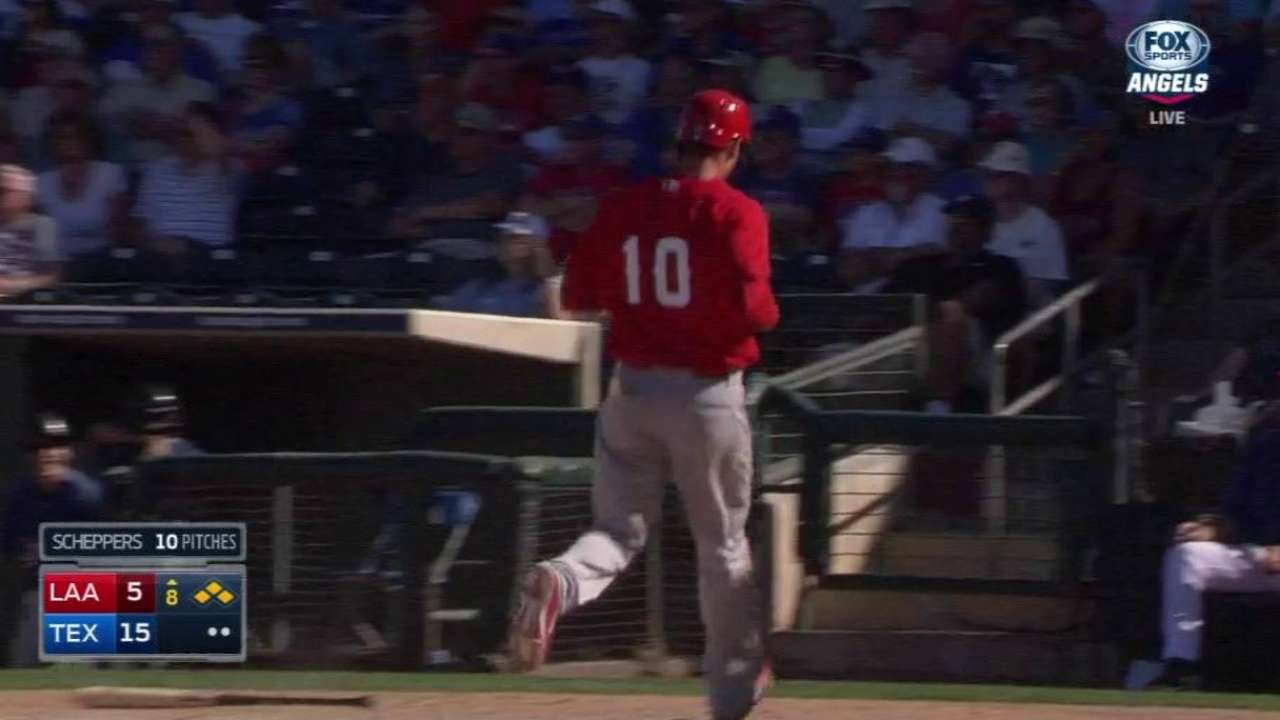 Green, 27, started the spring well, hitting .429 through 14 at-bats in his first seven games, but then went cold, mustering three hits over his next 20 plate appearances while his average dropped to .265. The upside to Green is he's the most dynamic and can play second base, shortstop and third base.
"I'll go wherever they want me to," he said. "I played all the positions last year that I'm playing this year with them right now. Hopefully, as of this point right now, I can fill in the team as a super utility guy and see what happens from there."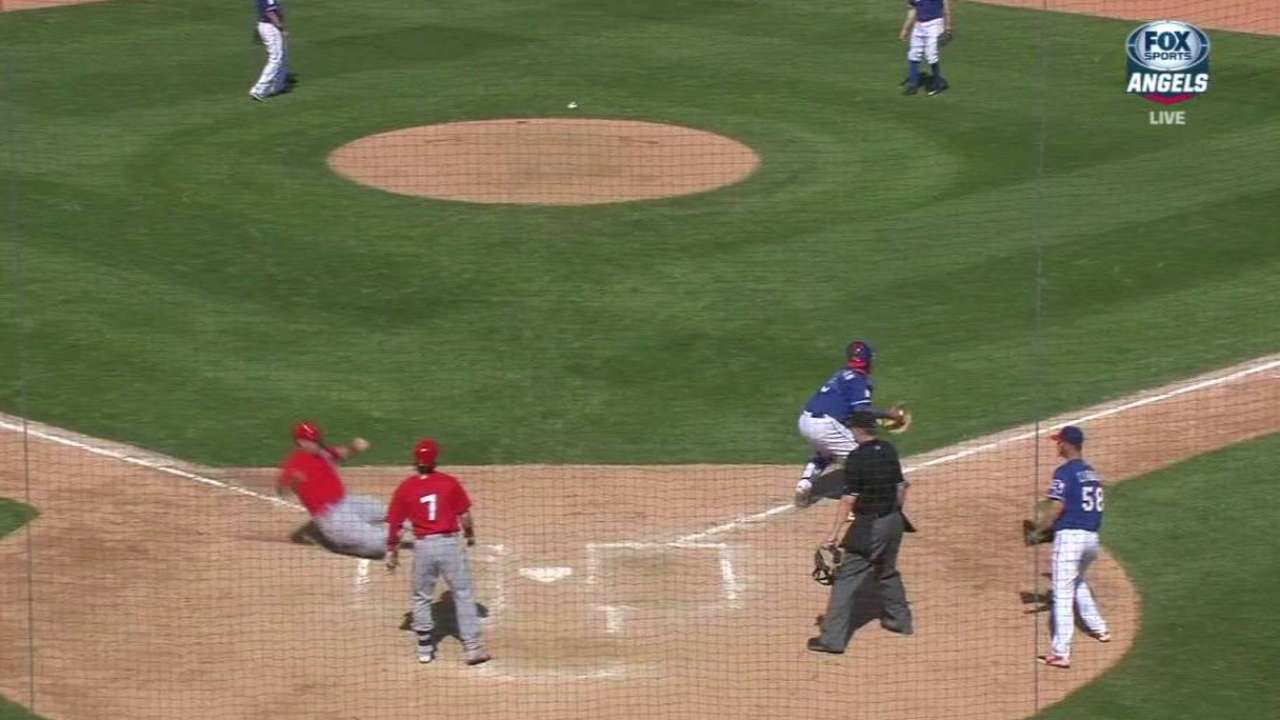 Featherston is another potential option who has seen time around the infield. After spending the last three years in the Minors, he has a chance at the second base job as a well as a utility man carrying a .313 average in 32 at-bats this spring
The former Texas Christian Horned Frog has spent the past four seasons in the Rockies' Minor League system playing shortstop, second and third base.
"I feel comfortable at all three," Featherston, 25, said. "Wherever they say my name is in the lineup card, it's my job to feel comfortable and make it a smooth transition."
As the last week of Spring Training begins, Scioscia will have a tough decision to make. He'll have to take previous experience as well as spring performances into account as he decides which player is the right fit.
"The only thing we don't have that other teams do is the consistent innings with their second baseman," Green said. "It's going to come down to whoever can be more consistent, make the routine plays and whoever they feel more comfortable with."
Nick Krueger is a junior majoring in journalism at Arizona State University. This story is part of a Cactus League partnership between MLB.com and ASU's Walter Cronkite School of Journalism and Mass Communication. This story was not subject to the approval of Major League Baseball or its clubs.