'That was awesome': Lorenzen shows potential in spring start
Reds' No. 4 prospect in running for long-relief role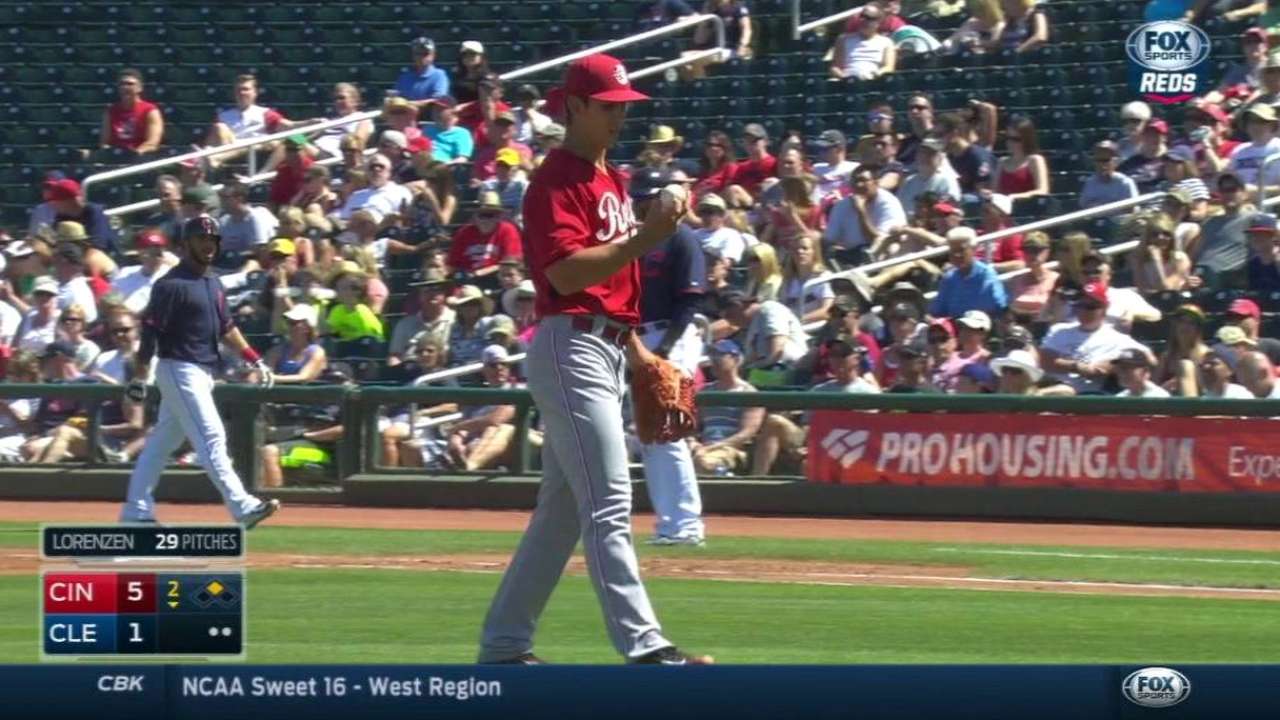 GOODYEAR, Ariz. -- Reds pitching prospect Michael Lorenzen will say that the decision of whether he makes the big league team out of camp is out of his hands, but his performance on Thursday certainly didn't hurt his chances.
In his first start of spring, while facing the Indians in a 13-2 win, Lorenzen allowed one run and four hits over three innings with no walks and no strikeouts. Over his five Cactus League games, he has a 1.64 ERA in his 11 innings of work.
"It went good," said Lorenzen, who walked six in two innings during his previous outing. "My fastball command was good. The tempo was good. That was the most important thing for me -- tempo and fastball command. I was able to go out there and accomplish my goal for the day."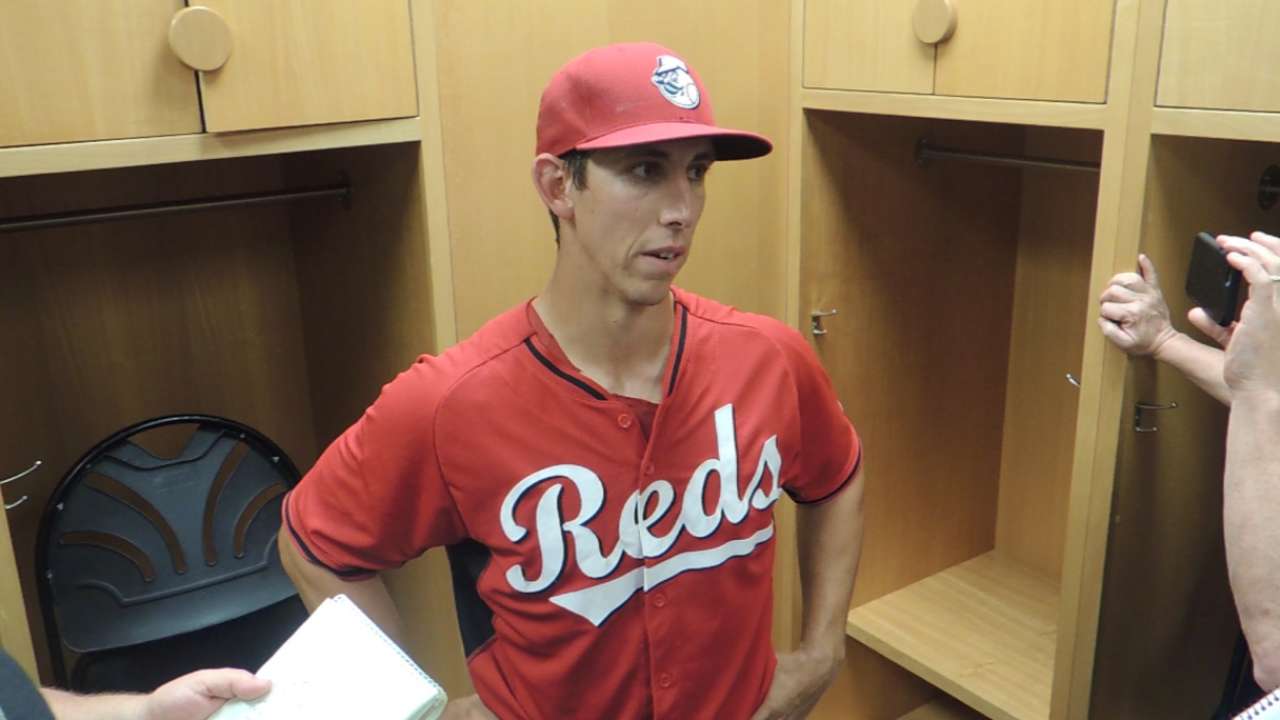 In the first inning, Lorenzen gave up two hits but escaped with only a sacrifice fly by Carlos Santana. He gave up a leadoff single to Yan Gomes in the second and a leadoff ground-rule double by Michael Bourn. Both times, he retired the rest of the side in order.
Lorenzen threw 45 pitches in the game and left with a 5-1 lead before throwing an additional 20 pitches in the bullpen to reach his desired pitch count.
"I worked on some breaking balls," Lorenzen said. "I gave up some two-strike hits with my breaking ball. I didn't finish them. They were a lot better in the bullpen with a couple of adjustments that I made."
The Reds are taking a long look at Lorenzen, the organization's No. 4 prospect according to MLB.com, for a potential long reliever role. But he hasn't been completely ruled out from being a starting pitcher at some point this season.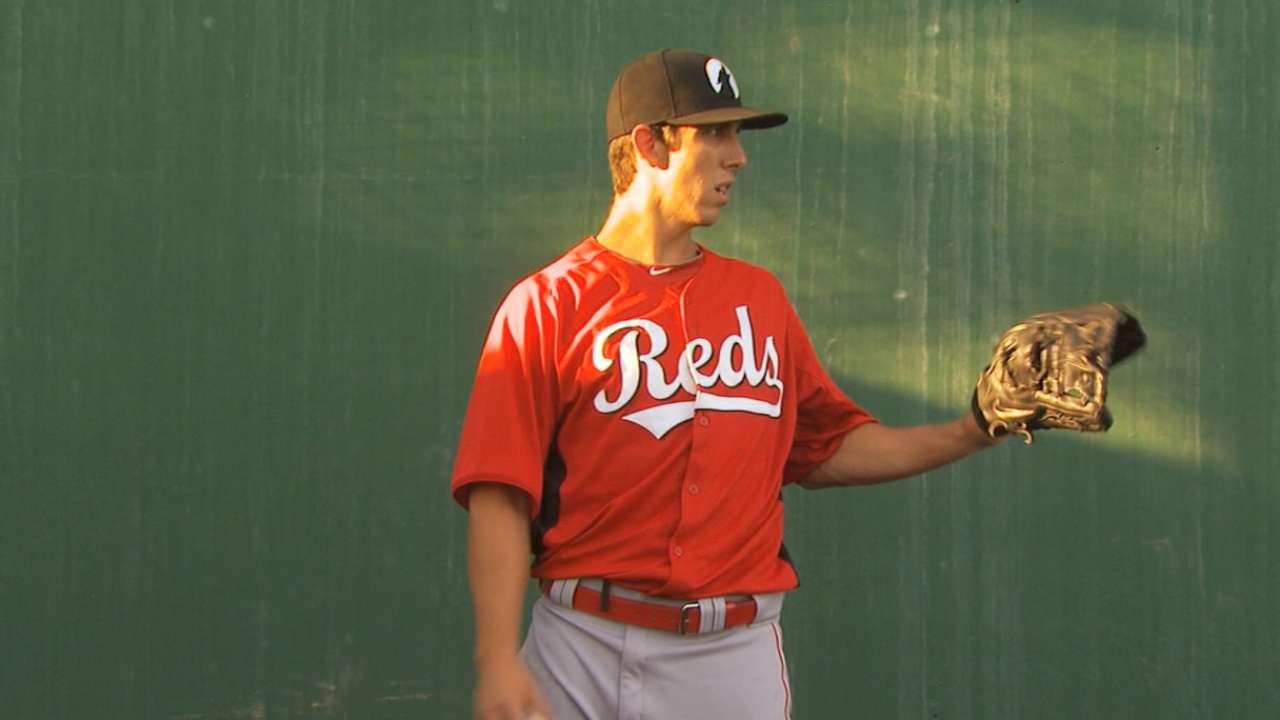 "That gives him a chance to get to 80-85 [pitches] in his next outing, which to me, means he's ready to start," manager Bryan Price said before the game. "You can safely say he could throw 90-95 pitches in his first start of the season."
Lorenzen, 23, pitched at Double-A Pensacola last season and was drafted less than two years ago in 2013. He isn't nervous about possibly being on the doorstep of the Majors so soon.
"I know the work that I've put into it," he said. "I came in to show them I am ready. But everything is in the Lord's hands, I understand that. Whether they want to send me to Louisville, Pensacola, Billings, or the big leagues, I'm grateful. They've done excellent with me. I can't complain at all with how they've dealt with me. I'm just absolutely grateful for an opportunity to come out and start a game today this deep in Spring Training. That was awesome."
Mark Sheldon is a reporter for MLB.com. Read his blog, Mark My Word, and follow him on Twitter @m_sheldon. This story was not subject to the approval of Major League Baseball or its clubs.