Veteran Ludwick not in Rangers' plans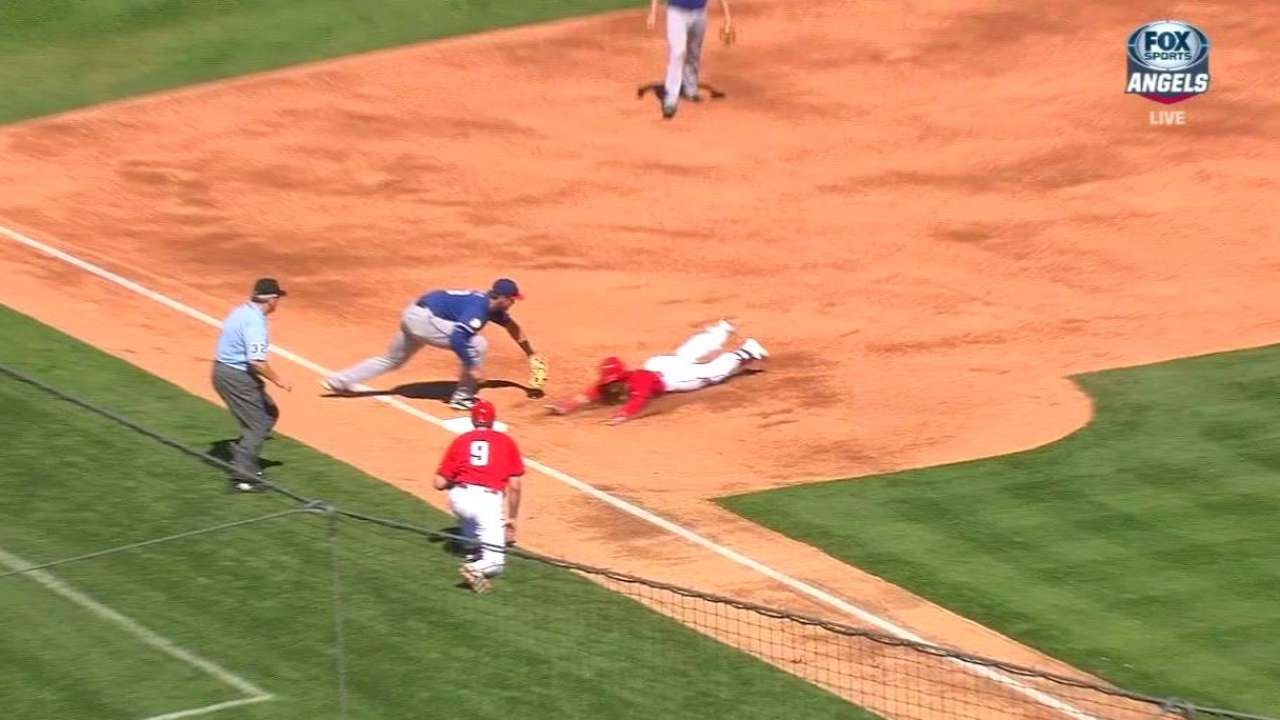 SURPRISE, Ariz. -- The Rangers narrowed their outfield competition on Thursday by informing veteran outfielder Ryan Ludwick that he will not make the team.
The decision leaves the right-handed-hitting Ryan Rua and Jake Smolinski in position to make the team along with one of the two left-handed hitters in camp: Nate Schierholtz or Carlos Peguero. The Rangers are also trying to figure out what to do with Rule 5 Draft pick Delino DeShields, another right-handed hitter.
Ludwick, also a right-handed hitter, has had the best career of any outfield candidate in camp, but he is 36 years old and doesn't run as well as he once did, and the Rangers weren't sure if he could handle left field defensively in Arlington.
"It was the sum of all factors," general manager Jon Daniels said. "All-world guy. I hope he catches a big league job with another team. I think he can help somebody. As we look at it today, we thought other options in camp fit the roster better."
Rua has been coming on lately. Entering Thursday he had eight hits in his last 18 at-bats to raise his spring average to .310. Smolinski was hitting .333 for the spring, with eight hits in his last 21 at-bats as of Thursday.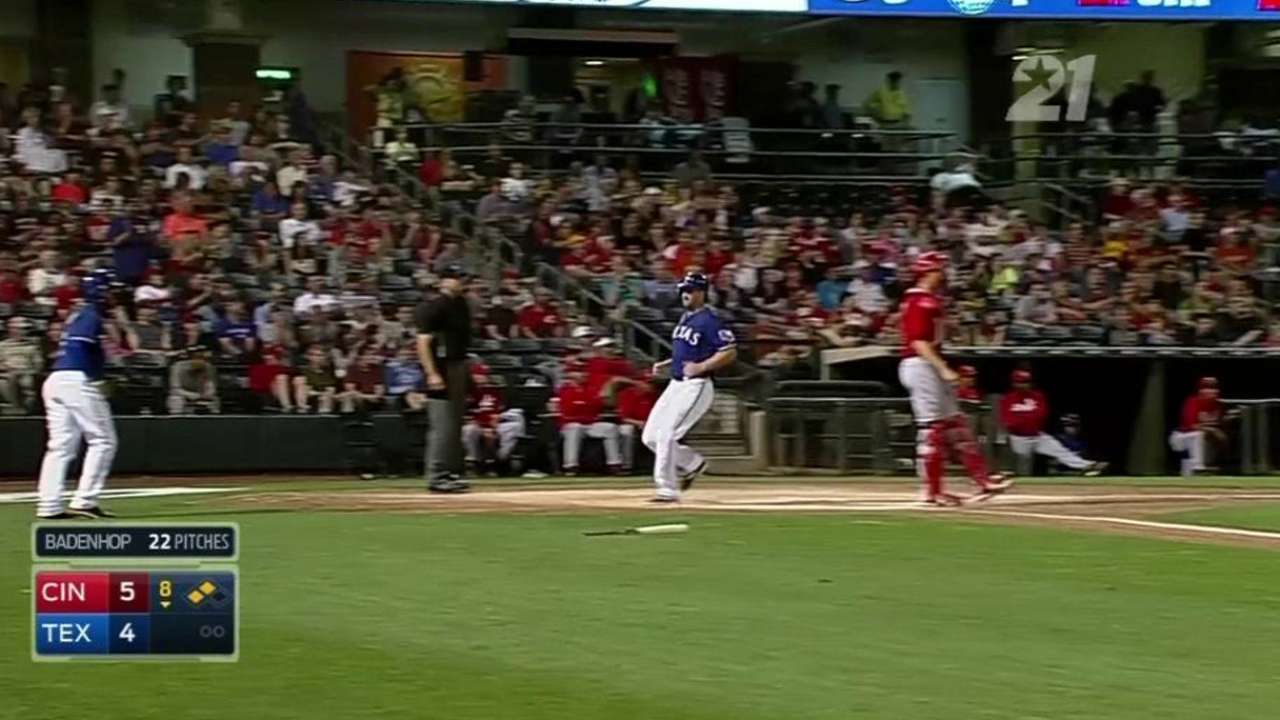 Smolinski is also able to play all three outfield positions. Shortstop Rua is still learning to play the outfield but offers versatility by being able to play in the infield as well if needed.
Schierholtz was the last outfield candidate signed this offseason, agreeing to a Minor League contract a couple of weeks before Spring Training. If the Rangers keep Rua and Smolinski, Schierholtz provides a left-handed bat as a complementary piece. He can also play all three outfield spots.
"He's played very good defensively," Daniels said. "He has had some very good at-bats."
Peguero has shaken up the Rangers' thinking by having an outstanding spring. He went into Thursday's game hitting .414 with a .500 on-base percentage and a .586 slugging percentage. A longtime power-hitting prospect burdened by prodigious strikeout totals, Peguero has impressed the Rangers with a new approach at the plate. He has been more patient and selective, and used the opposite field more.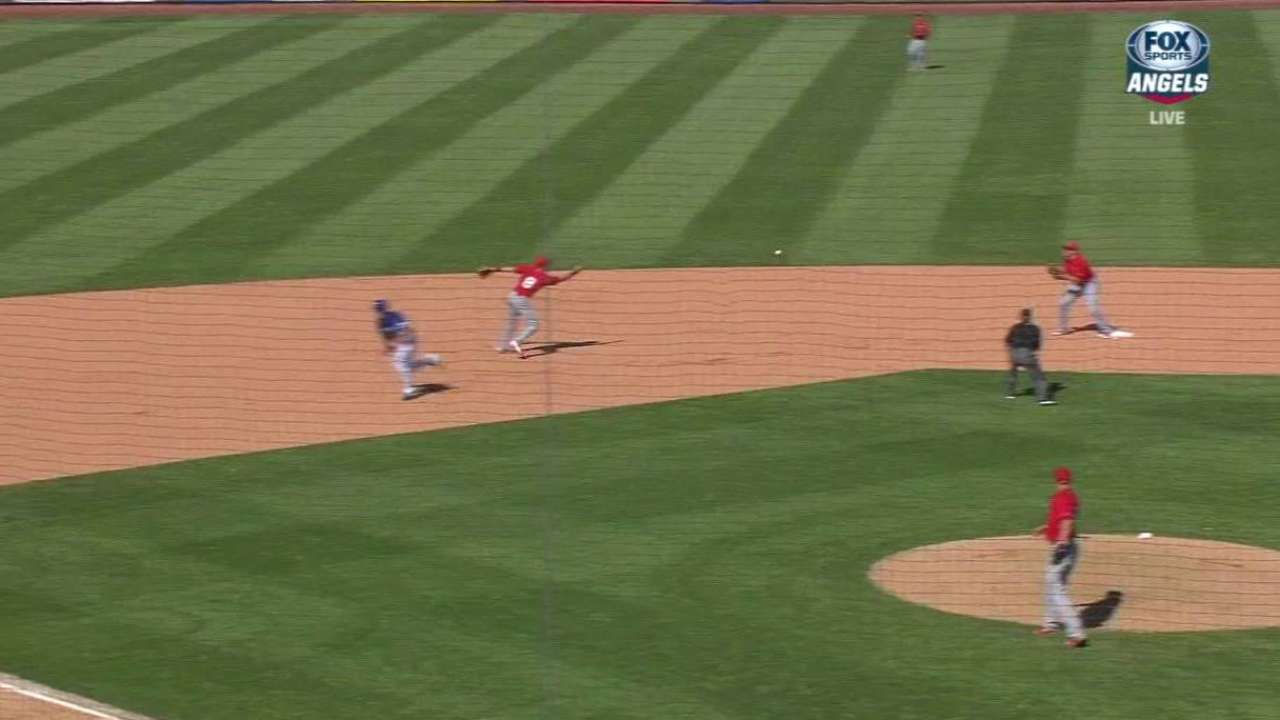 The Rangers may want to see Peguero get more time in Triple-A to continue his development and new approach. Schierholtz can take his free agency if he is not on the Opening Day roster, but Peguero does not have that option. He would have to accept assignment at Triple-A.
"He has opened some eyes with his play and reinforced it with his approach," Daniels said. "Spring stats are spring stats, but what's changed is his approach at the plate and the shape he is in. He is very athletic, runs well and has the ability to play all three positions."
DeShields, taken from the Astros in the Rule 5 Draft, has never played in the big leagues and is still unknown as an offensive player. But the Rangers are intrigued by his speed and defensive ability. The question is if they can find a spot for him.
T.R. Sullivan is a reporter for MLB.com. Read his blog, Postcards from Elysian Fields, and follow him on Twitter @Sullivan_Ranger. This story was not subject to the approval of Major League Baseball or its clubs.