Mets' pitchers may hit 8th with Wright in mind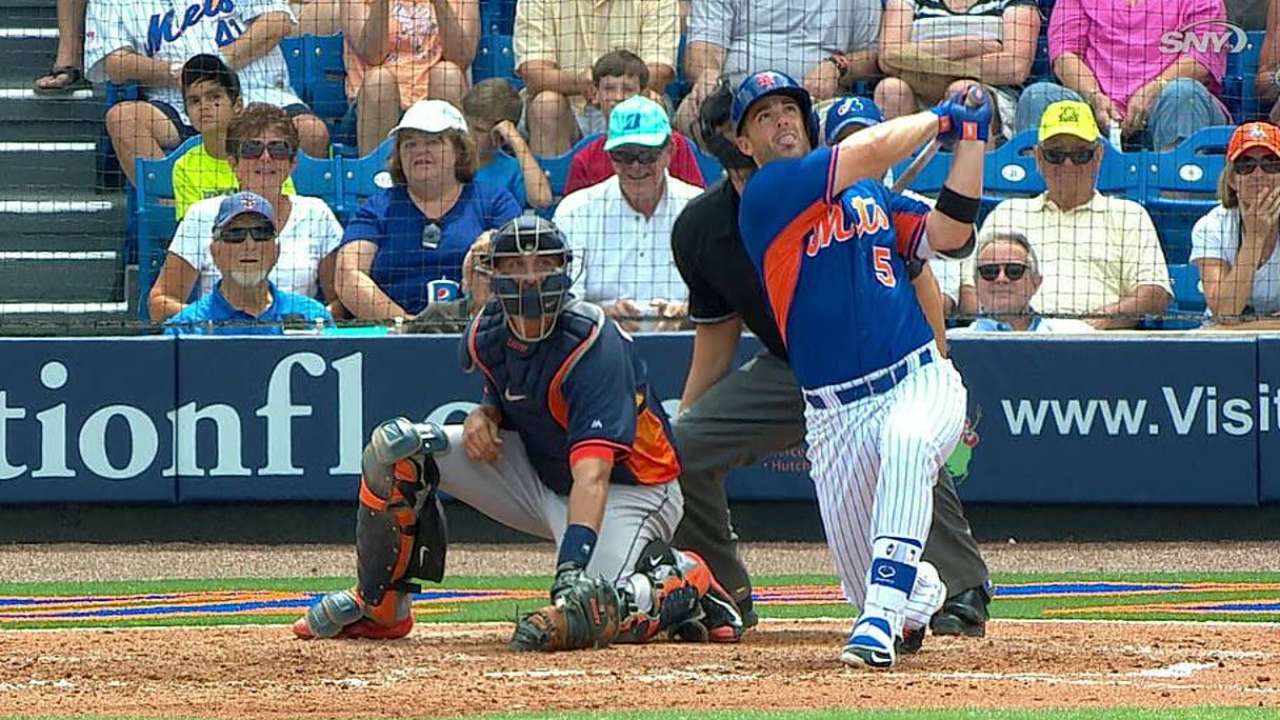 VIERA, Fla. -- Though Matt Harvey may be more interested in the 80-odd pitches he is scheduled to throw in Friday's spring start against the Cardinals, manager Terry Collins plans to add a layer of intrigue to Harvey's afternoon: As he did 10 times last year and may do even more frequently this summer, the manager will bat his pitcher eighth.
Collins said he is considering doing so more often because it would allow him to shift David Wright from third to second in the lineup, increasing his at-bats over the course of the season and, theoretically, his RBI opportunities as well.
On nights when the pitcher bats eighth, the Mets will slot Curtis Granderson leadoff and Juan Lagares ninth, putting Wright second, Lucas Duda third, Michael Cuddyer fourth and Daniel Murphy fifth. That makes it a realistic option only against right-handed pitchers; versus lefties, Lagares is more of a prime leadoff candidate than Granderson. Given Lagares' strong spring -- a .395 average in 14 games entering Thursday's action -- the Mets could also abandon that plan and name him their full-time leadoff hitter between now and Opening Day.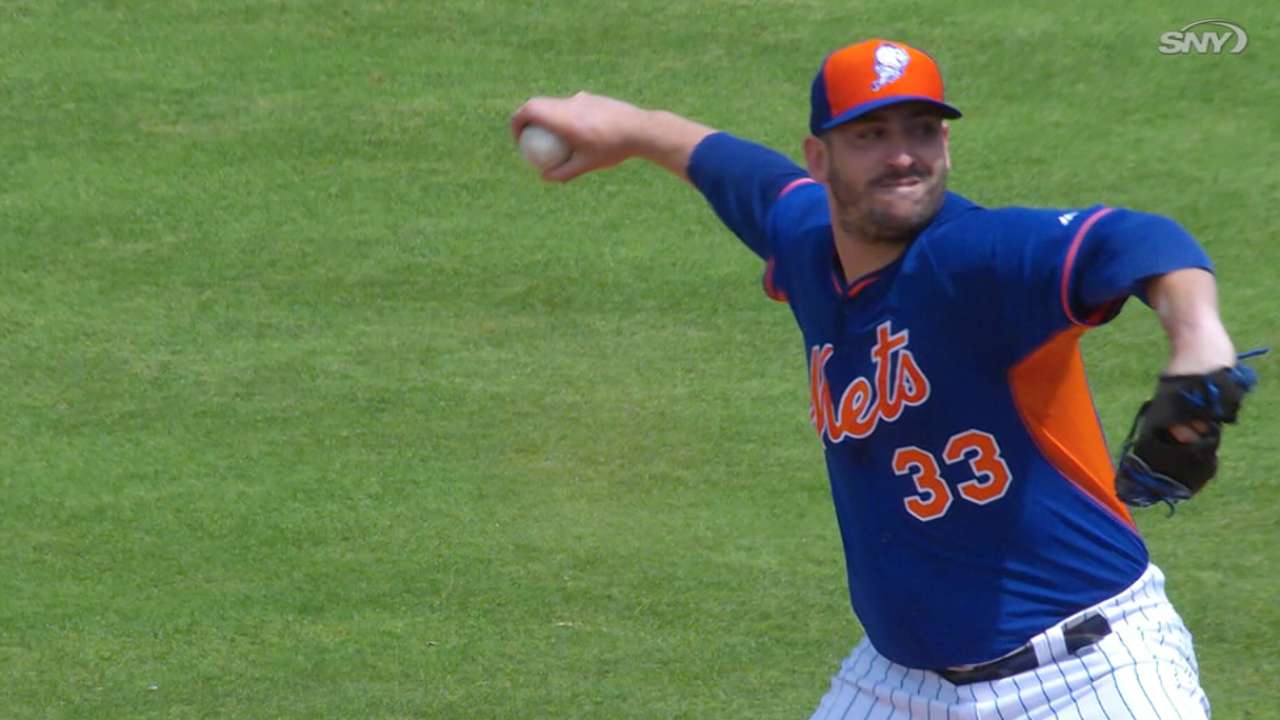 "It's no biggie," Collins said. "I know in our market it's a big issue. It'd be a headline, back-page story. I just want to do it to see what it looks like, and nothing more than that."
As for Harvey, the Mets may push his start back to Saturday if thunderstorms continue creeping into the area. But the team would prefer to keep Harvey on schedule, if possible.
Anthony DiComo is a reporter for MLB.com. Follow him on Twitter @AnthonyDicomo. This story was not subject to the approval of Major League Baseball or its clubs.