MLB.com Columnist
Phil Rogers
Rodon could be game-changer for White Sox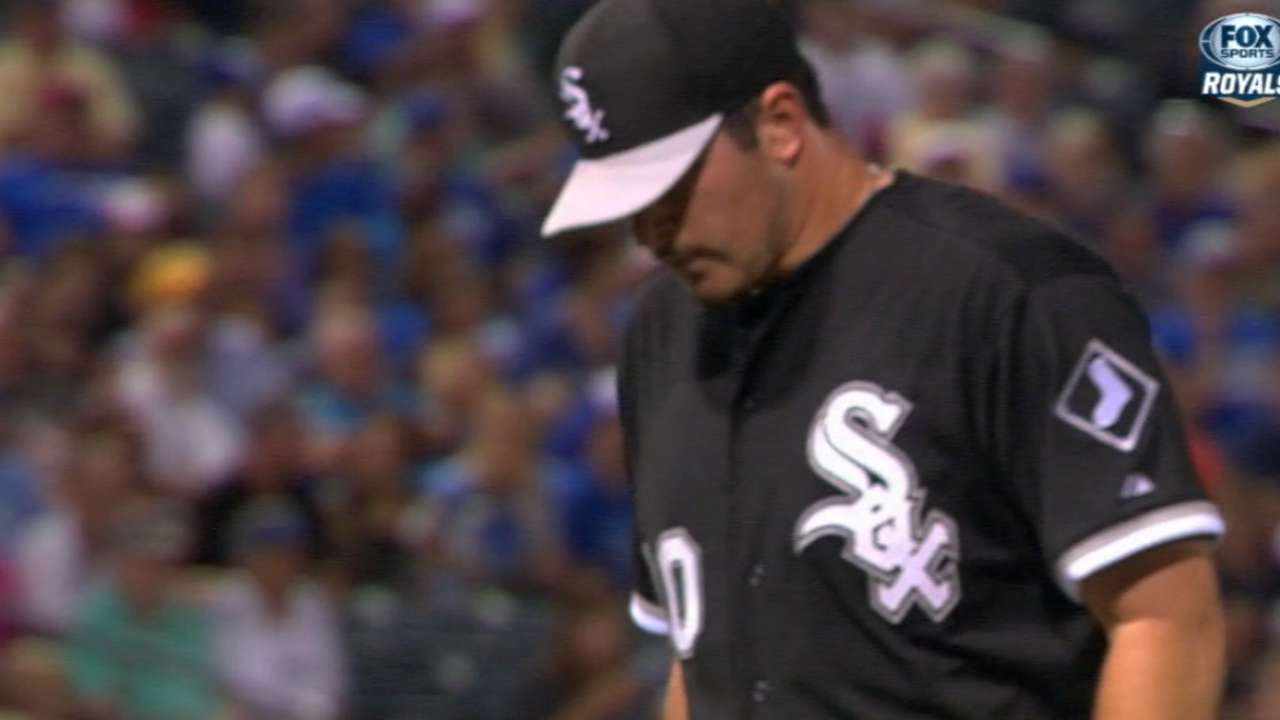 GLENDALE, Ariz. -- Ah, so this is why the White Sox have been so mysterious through the years.
A few times every spring, they have their starters work in a Minor League game on a back field rather than allowing them to face an American League Central opponent. But on Wednesday night, they allowed 22-year-old lefty Carlos Rodon to pitch against the Royals.
Rodon, who is ranked the White Sox top prospect, would make the defending AL champs look feeble, but at least they could find a saving grace to the experience on the morning after.
"He's got great stuff,'' Eric Hosmer, who struck out twice trying to hit dive-bombing sliders, said at the Royals' camp in Surprise. "He had two different types of fastballs, really moving both ways. His offspeed was just -- that's a guy you don't want to get behind on -- real devastating to us. [He's] a guy we know we're going to see a lot throughout the course of his career, obviously them being in the same division. Last night, the results weren't good from us offensively, but we got a lot of good things done because we saw a lot of his pitches and got some good at-bats off him.''
No, the results weren't good for the Royals.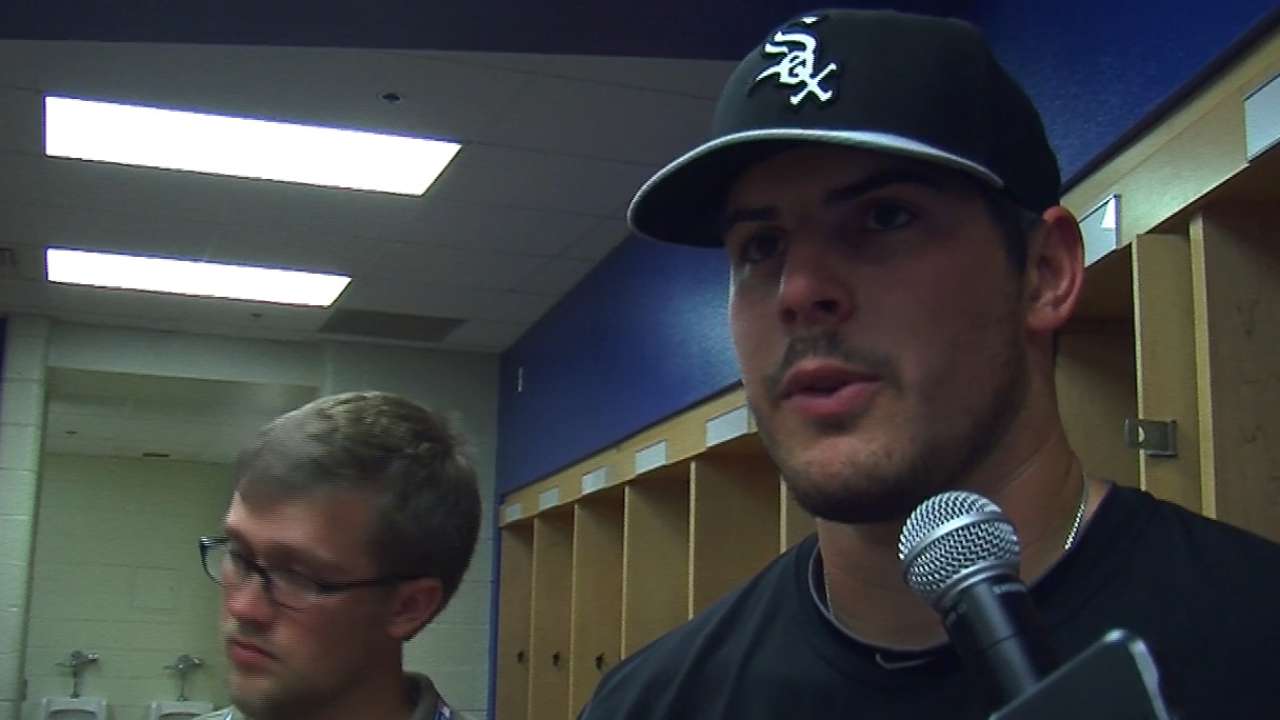 In a four-inning, 63-pitch showcase of the abilities that had him favored to be the first overall pick in the 2014 First-Year Player Draft at this time last year, Rodon laid waste to a lineup that featured eight regulars, including six holdovers from the World Series. He gave up four singles but no runs. Most impressively, Rodon struck out nine while walking none.
This was the same basic lineup that had fewer strikeouts than any other AL team last season.
For four innings -- yes, the dreaded small sample size -- the North Carolina State product did to the Royals what Madison Bumgarner had done to them three different times in the World Series.
Hosmer was asked if it would be foolish to compare Rodon's stuff -- most notably the now-you-see-it, now-you-don't slider -- to Bumgarner's nasty assortment of pitches.
"No,'' Hosmer answered. "I definitively think you can compare it to Bumgarner, but right now, Bumgarner knows what he's doing on the mound better. He can locate his pitches. His game plan is real good. That's just lack of experience from Rodon's point of view. I'm sure once he gets his feet wet in the league, learns the league, he'll establish himself as a pitcher and execute himself to get guys out. But as far as stuff-wise, what he had last night, he didn't need to locate with his stuff because his stuff was pretty devastating.''
Hosmer didn't stop there. He talked a little more, and in getting technical about Bumgarner, it seemed he was making an even stronger case for Rodon as a long-term nightmare for the Royals and other teams in the AL Central.
"Bumgarner's got a lot of deception,'' Hosmer said. "He has that turn in his motion, that type of [throwing across the body] thing. There really is no deception from Rodon. He's kind of got a generic motion. It just explodes differently out of his hand.''
By signing Jose Abreu, the White Sox made themselves relevant again after a 99-loss season in 2013. The lasting prize for that freefall down the standings -- the franchise's worst finish since 1970 -- could be just as much of a game-changer as the Cuban slugger.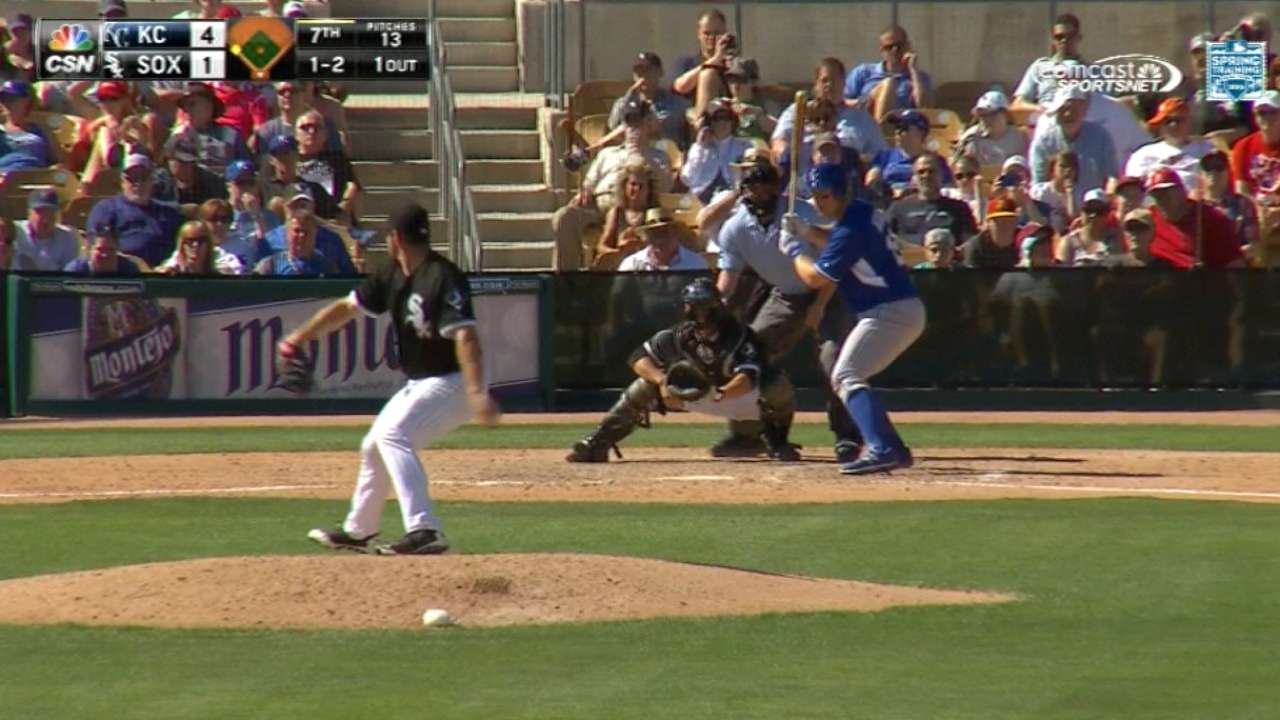 Rodon slipped to third in the Draft -- he was bypassed by the Astros and Marlins in favor of high school pitchers -- in part because he was ridden so hard last season at NC State. He was left in for 120-plus pitches three times in one four-start stretch and relied heavily on his slider, which lost some of its sharpness.
The White Sox gave him some time to recover after the Draft, and now they have a guy who this spring has struck out 19 in 12 1/3 innings. He seems very capable of doing, at the least, what the 21-year-old Bumgarner did for the Giants in 2010, going 7-6 with a 3.00 ERA in 18 starts after a midseason promotion. He would make four more starts in October, serving as the No. 4 starter in the World Series.
With Chris Sale, Jose Quintana and Jeff Samardzija at the front of the rotation, the White Sox hope to have a rotation that compares to the 2010 Giants. If Rodon becomes a major factor -- and he's a better prospect at this point in his career than any of the others -- the Sox could have one of the deepest rotations in the AL, competing alongside teams like the Tigers and Mariners.
But first, the White Sox must decide how to set up their rotation.
Rodon has become a little like the Cubs' Kris Bryant, a Scott Boras client seemingly headed to Triple-A for more experience when his talent suggests he could stick in Chicago.
On the surface, you'd think there would be a slot for Rodon to slide into with Sale opening the season on the disabled list. But Sale hopes to have recovered from an avulsion fracture of his right foot by April 12, when the Sox first need a fifth starter, so it looks like it would take a trade of John Danks (throwing well this spring, with his velocity back above 90 mph, but due $28.5 million over the next two seasons) or Hector Noesi to clear a spot.
There was some talk about Rodon working out of manager Robin Ventura's bullpen, but that doesn't seem likely. Rodon's been getting stretched out to start, and the Sox committed $15 million to Zach Duke on the belief he'll be an impact bullpen arm.
Yes, the White Sox had success developing Mark Buehrle and Sale by starting them in the big league bullpen before moving them into the rotation. But neither of these guys were lifetime can't-miss guys like Rodon, and you'd be asking for trouble messing with Rodon's routine. The return isn't worth the risk.
On the other hand, there's nothing wrong with Rodon going to Charlotte to start the season. He's pitched only 24 1/3 Minor League innings. But it's hard to see how the White Sox will keep him there long if it becomes clear that his "real devastating'' stuff plays better against AL hitters than the offerings of Danks and Noesi, whose 2014 ERAs were 4.74 and 4.39, respectively.
Noesi was a project when the White Sox landed him from the Rangers on a waiver claim last April. The results of his work with pitching coach Don Cooper have been encouraging, and he's pitching well this spring. It would stink for him to be the odd man out, but effective starting pitchers never lack for opportunity long.
Is this a problem for the White Sox?
In a very limited, immediate sense, yes. But it's one of the good kind of problems.
When they were stumbling to those 99 losses two years ago, who would have thought that these kind of issues were right around the corner?
Phil Rogers is a columnist for MLB.com. This story was not subject to the approval of Major League Baseball or its clubs.